Course review: Northumberland's hidden gem - Warkworth Golf Club
By Ben Coley
Last Updated: 27/07/15 3:56pm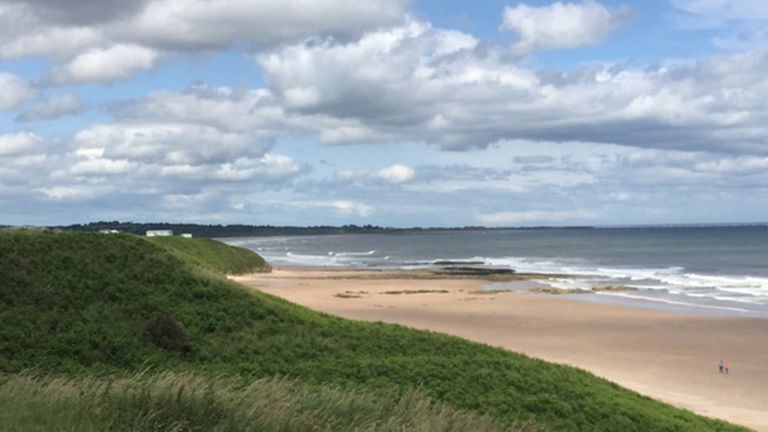 En route to St Andrews, Ben Coley made a quick stop for nine holes at Warkworth Golf Club and recommends you do too.
Ten pounds. That's one box of golf balls if you play to my standard; one sleeve if you know where they're going to end up. At your local club you can buy a very decent umbrella or an ill-fitting t-shirt; a hat from the bargain bin or four items from the fridge.
Seldom can you buy a round of golf, and if you manage to do so expectations are immediately set low. On occasion you will be surprised, be it by the quality of the greens, the scenery, the welcome or the course design. But usually, only one of these will fall out of line with the price. That, after all, is why it's so cheap.
If you drive an hour south from the border between Scotland and England, or an hour north from Sunderland, you'll come across the idyllic town of Warkworth. Here there are pubs, restaurants, a river and a castle. Not just any castle; a medieval marvel which not once but twice survived sieges from the Scots. When you see it now, 700 years on, it's little surprise they couldn't breach the walls.
As you exit the village, travelling north, you would be forgiven for missing a small, brown sign, pointing up a hill to Warkworth Golf Club. But if you miss it, make sure you turn around and start the search again, for this is the place - the golf club where you can turn up, without prior booking, and pay 10 pounds for a round of golf, or a couple less for nine.
Warm welcome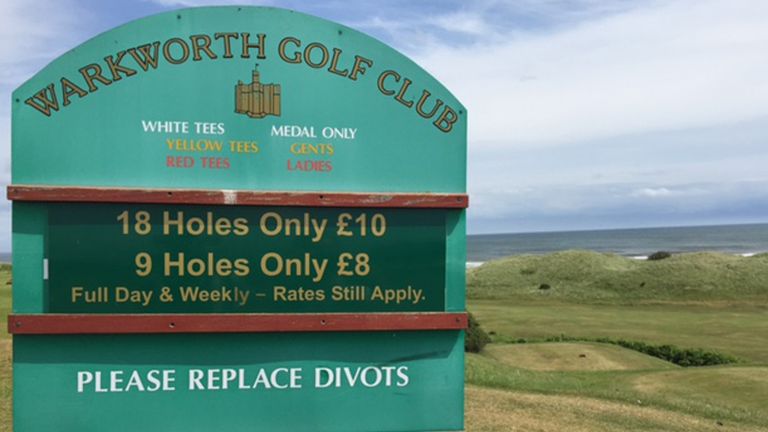 As my partner and I joined a lengthy queue on the first tee - part of the reason for the cost is that this course has nine holes with two sets of tees - we received an impromptu guide to the first hole. Don't go right - that's out of bounds - and don't go long, as that is too. A par-three of 211 yards going out, one which drops significantly from tee-to-green, you won't find a greater challenge among the holes that follow. Take your four or be prepared to explain your three.
Once we'd been given the lowdown on the first, a new guide emerged. A man of 70 or more, he talked us through holes two to nine, twisting on his spot to give us a panoramic tour of the land. It was seniors day, but here at Warkworth none of them minded our intrusion. We were welcome guests and they had a hidden gem to reveal, warnings to cast.
Quality greens
As my partner, a better player than I, chipped onto the first, his ball checked, released and trundled to five feet. Still there was a break to navigate, but a pure stroke met a pure surface and it in went. Even for a decent player, that's one against the head. And even I got out of there alive.
On the sixth, he'd repeat the trick after my attempt at a punched eight-iron left a fast, breaking putt. The greens at Warkworth are sensible - slow into the wind, fast down it - and they're receptive. Downwind you must land it short, just how it was meant to be, but into the wind you'll find a well-struck shot is well received.
Great layout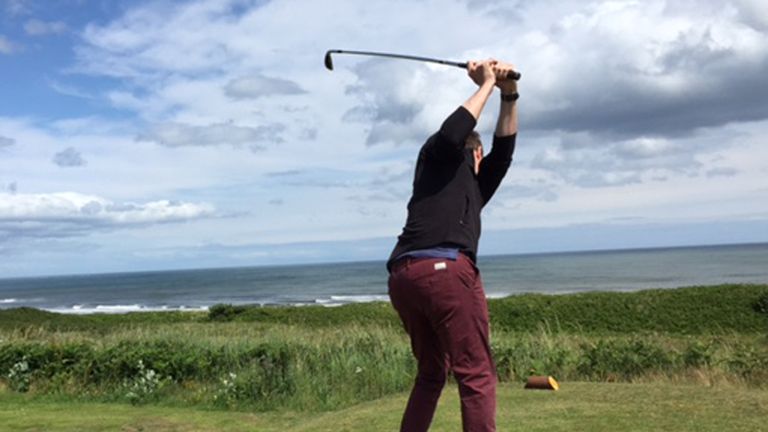 Warkworth Golf Course, like the castle just a mile away, has stood the test of time because it was made properly. Built on the sandy dunes of England's beautiful North Sea coast by Old Tom Morris way back in 1891, it is known to be open all year round whatever the weather brings. It isn't long; its defence is the wind and a series of immaculate bunkers whose positions were clearly given due thought.
After playing the angled opener you'll face four holes north, five holes south in the sort of classic links design which often comes with a high reputation and higher price once you cross the border into Scotland.
All nine holes have something to offer, none more so than the third which requires a faded iron off the tee to set up a wedge to a green tucked into the side of a hill. They've a Road Hole, too - that's the tricky par-three sixth - while you won't find a more daunting drive than that which awaits on the ninth.
Wonderful scenery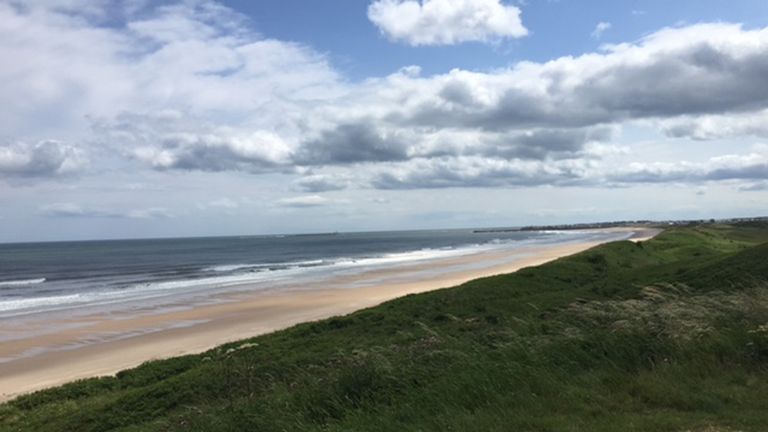 The third, fourth and fifth holes at Warkworth are perched high up on the dunes, overlooking a beautiful beach which runs for miles and miles. On a clear day you can look beyond the sand and out to sea, where you'll find Coquet Island and its lighthouse. They say St Henry of Coquet, a strange man from Denmark, made his home here many years ago, and his story isn't the only one. For such a small place its history makes for a fascinating read.
Back inland, you can see the turrets of Warkworth Castle and the holes themselves are things of beauty. Look out for the gorge which separates the fifth tee from the landing zone. This hole, a par-five named after a small village in Scotland, can offer up an eagle putt but as the locals will tell you there's one thing to remember, a thought which would serve you well on each and every hole - don't go right.
Ten pounds. The best I've ever spent on a round of golf.