Watch Scott Hend make a stunning albatross at the Shenzhen International
Last Updated: 23/04/16 3:26pm
Scott Hend produced one of the shots of the European Tour season as he made an amazing albatross towards the end of the delayed second round of the Shenzhen International.
The Australian was fuming after missing a short putt for par on the 16th at the Genzon Golf Club, but he provided the perfect response at the 575-yard next despite coming close to finding the water on the right with his drive.
Hend took dead aim with a five-wood and made a perfect connection, and his ball landed softly on the green and took two further bounces before dropping into the cup for the rarest of twos.
"It was about 212 metres and I just hit a nice five-wood out of a little bit of rough there," said Hend, who parred the last to complete a seven-under 65.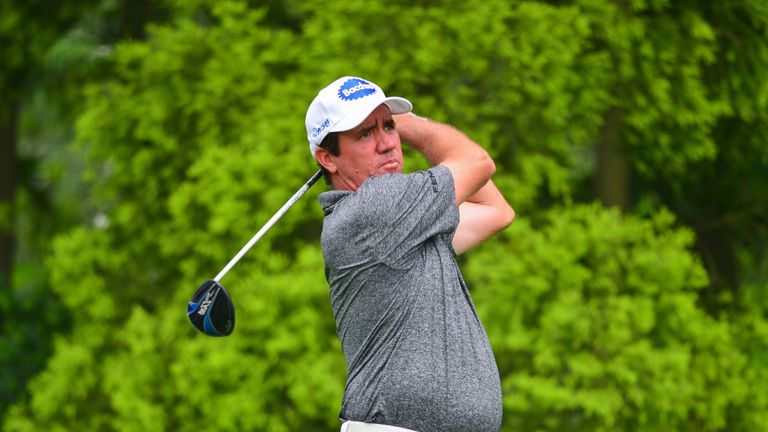 "I turned to TC (Tony Carolan, his caddie) and said wouldn't it be funny if it went in. A cameraman came up and said it was a two - it was very surprising.
"It's awesome. When you have a hole in one it's great, but an albatross really gives you more of an edge. I three-putted the par-three hole before so I was lucky to get it back - and more."
Play the video to watch Scott Hend hole out from 233 yards for an incredible albatross in Shenzhen.