Tiger Woods will be 'open-minded' at Hero Golf Challenge, says sports psychologist
By Andy Swales
Last Updated: 30/11/17 5:35pm
Sports psychologist Jamil Qureshi believes Tiger Woods will adopt a realistic approach during his comeback at the Hero World Challenge, live on Sky Sports Golf.
Woods, who turns 42 in December, has completed just seven competitive rounds during the past 27 months, having undergone a number of operations in a bid to repair his injured back.
The American has told journalists he is physically feeling a lot stronger, and Qureshi explained to Sky Sports News on Thursday that Woods is not the type of sportsman to put too much pressure on himself.
Qureshi, a performance coach and psychologist who has worked with many Ryder Cup golfers over the past few years, said: "Whenever I have had the chance to speak to him, he comes across as a very open-minded thinker.
"People will probably think he's a positive thinker but he's actually an open-minded thinker.
"The difference is: Positive thinking is all about 'I'm going to win,' while open-minded thinking is more about 'the possibilities rather than the probabilities.'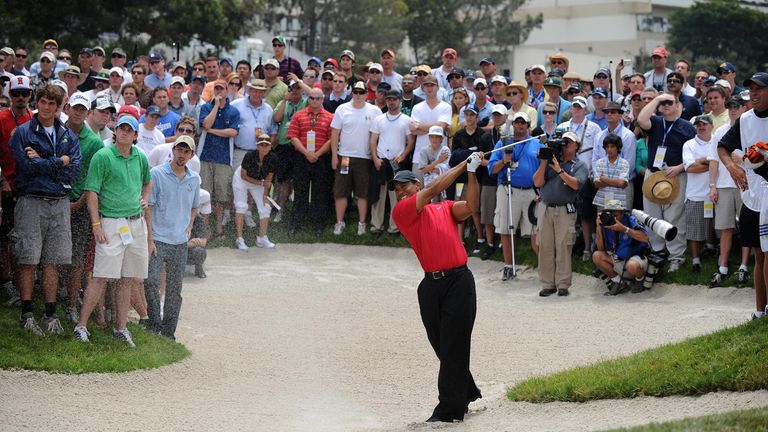 "It's a subtle way of thinking in a positive manner and the only other golfer I've worked with, who is an open-minded thinker, is Lee Westwood.
"They play for the possibilities that could happen. Tiger will probably go into the tournament optimistic but realistic too.
"Positive thinking is nice, intelligence is nicer. He'll be open-minded with regards to what he can achieve."
And Qureshi thinks Woods should be psychologically in a good place at Albany Resort this week, as he begins his latest comeback.
Woods last won on the PGA Tour in August 2013, while his most recent major success came almost nine and a half years ago.
Qureshi added: "Mentally, he should be in good shape. He's got a vast amount of experience, knowledge and expertise.
"Consistency of mind gives you consistency of play, so his real challenge is to keep a consistent focus on what he is looking to achieve.
"Set himself some goals, probably small goals at first, and he may at this stage just want to get through the tournament, and physically and technically assess his game.
"He'll probably have a medium or long-term plan and this is very much a test run."
Watch the Hero World Challenge throughout the week live on Sky Sports. Live coverage begins on Thursday from 5.30pm on Sky Sports Golf and Sky Sports Main Event.