Rory McIlroy to be more conservative in bid for US Open glory
By Keith Jackson
Last Updated: 14/06/18 8:16am
Rory McIlroy believes discipline and patience will be crucial attributes at Shinnecock Hills as he bids to break his major drought at the US Open.
McIlroy is happy with the course set-up for the week at the iconic New York venue, and he stressed the need to be conservative off the tee in particular, despite the wide fairways tempting many of the field to hit driver more often.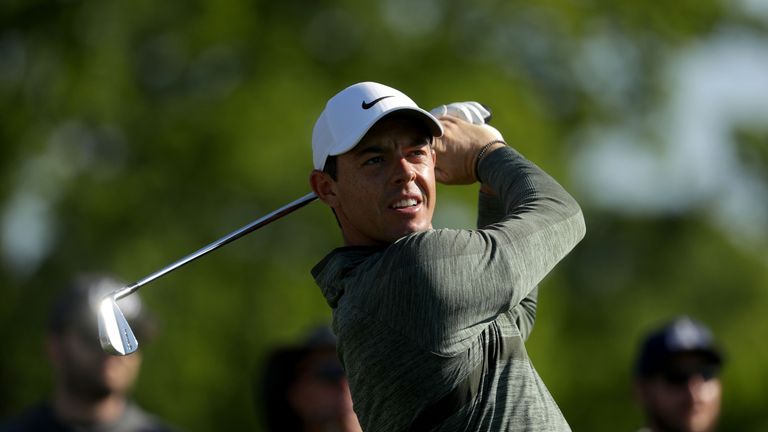 The 2011 champion has missed the cut in the tournament in the last two years, but he feels his game is in better shape going into this week and McIlroy is looking forward to the challenge ahead - both mental and physical.
"I think the biggest challenge is being disciplined," said McIlroy at his pre-tournament press conference. "Just really sticking to your game plan and being disciplined.
"Even if you think you can get it down there and get yourself a nine-iron in your hand, it's not a bad thing to be back a little bit, put it in the fat part of the fairway, have a seven or six-iron into the green, and just play that way, play conservatively, put it in the right spots, and be patient.
"That's what this tournament is all about, and that's the mindset that I'm going to approach it with this week. I thought I was going to hit maybe seven or eight drivers out there, and after playing in the prevailing wind, it's more like three or four. It's a long golf course on the card, but it doesn't play as long as what it suggests.
"There's a lot of fairways that you get it to 260 or 270 yards, and it runs down the hill to 300, 310, which is where you'd be pitching a driver anyway, and it would just stop dead. So it doesn't play quite as long as the scorecard suggests."
The USGA have widened the fairways significantly since the US Open was last played at Shinnecock Hills in 2004 while the course will play 449 yards longer, and McIlroy is fully aware of the punishment for finding the thick rough off the tee.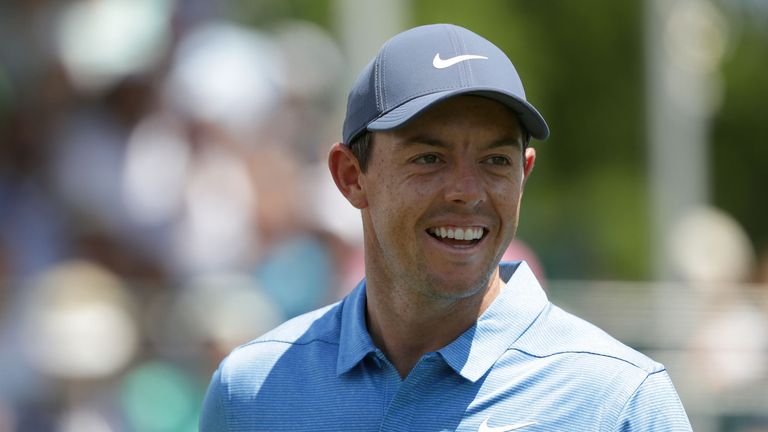 "It's a US Open, it's primarily a second shot golf course," he added. "Obviously, it's generous off the tees for the most part, but if you miss the fairways, you're going to get punished heavily.
"So it's just about making sure you put your ball in the right place off the tee, and then really just putting your ball in the right place on the greens. These greens are quite large, but they play a lot smaller than they actually are just because of run-offs and the way they're designed.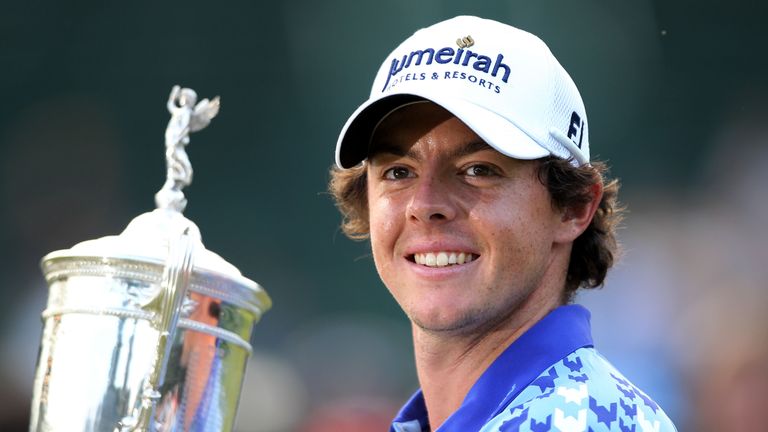 "But I think I'll adopt quite a conservative strategy off the tee. You're hitting into big targets, so even if you're maybe hitting a couple of extra clubs into these greens, it's not such a bad thing.
"I'd rather be doing that than hacking my way out of the rough, so that's my strategy this week."
The USGA have come under fire in past US Opens after controversy with how they have set various courses up, but McIlroy feels they have got the balance right this week.
"There might be a few holes where guys are playing conservative, like the first hole, for example," said McIlroy. "I'll hit a three or four-iron off the tee, and you're hitting into a 60-yard wide fairway. Yes, it is very generous, but at least it gives guys an option to take it over that bunker on the right and get it closer to the green with driver.
"I like it because it presents guys with options off the tee. You have to make a decision basically on every tee box what you're going to do."