The Open: Ian Poulter hoping change of putting will help inspire him to victory at Muirfield
Ian Poulter is hoping a new putter will give him a good chance of success in the Open at Muirfield this week.
Last Updated: 18/07/13 9:22am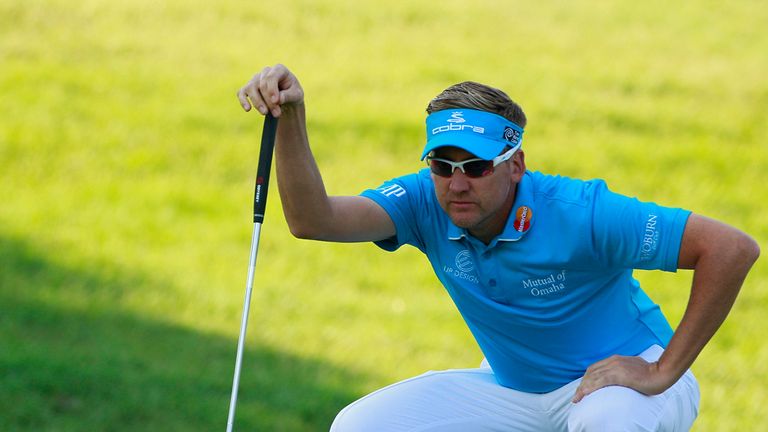 The Englishman opted for something similar at Royal Birkdale in 2008 and finished runner-up, and has been trialling numerous putters over the past week.
It's a process the 37-year-old has not had to undergo too often in his career, but he has finally settled on one that he believes will give him a good chance.
"I think I've had two different putters in the bag in the last four years, maybe more," he said when asked how often he had changed tools for the putting surface.
"In 2008 I wasn't happy with my putter and I stood on the putting green and burned two big footprint marks in the green at Birkdale trying to get comfortable, because for one reason or another putts weren't going in.
"It may be that is a visual thing of something you have got used to and you just want to look down at something fresh, then that is what it is.
"I've done exactly the same (this week). I've tried quite a few putters. I got lots sent from everyone.
"I've found something which I like the look of, which seems to be rolling quite nice and hopefully we can go one place better than in 2008.
Feeling good
"I feel good, albeit I need to shrug off a sore throat and a bit of a cold but I am feeling good about the course and my game."
Poulter had a decent start to the year with two top-10 finishes but has not finished better than 17th since February.
However, he denies by changing his putter he is trying to give himself a much-needed lift.
"I'm not looking to kickstart anything, I'm looking to win this tournament," he added.
"I am just focused on trying to play good golf on a course I played well on in 2002.
"I shot 69-69 the first two days so it suited my eye back then before we got blown off the course (when a storm rolled in on the Saturday) and hopefully it suits my eye this year."