Hyundai Tournament of Champions preview: Tim Clark to kick-off 2015 in style
By Ben Coley
Last Updated: 07/01/15 4:04pm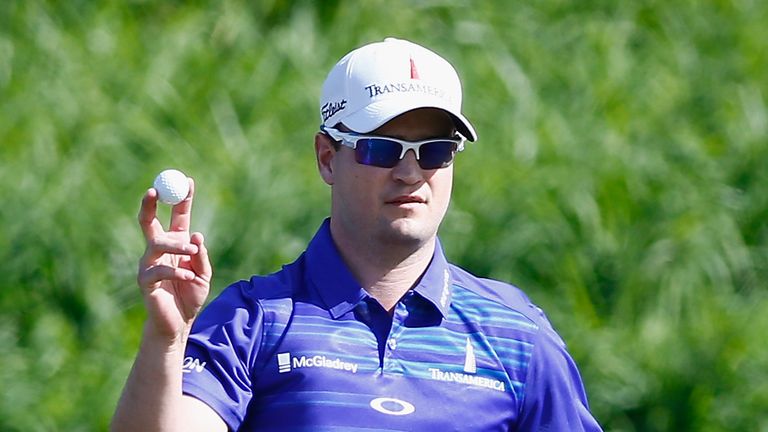 Ben Coley previews the Hydundai Tournament of Champions and has two selections for the first PGA Tour event of 2015.
The PGA Tour year kicks off in Hawaii with the Hyundai Tournament of Champions, staged once more at Kapalua's Plantation Course.
This par 73 layout is one of a kind and takes some knowing, but I'd be reluctant to make any firm conclusions as to exactly what we're looking for in terms of skillset. Arguably more so than any event on the calendar, a good chunk of luck is required to unravel this particular puzzle.
In part that's down to the weather, with so-called 'tradewinds' capable of causing havoc as was the case in 2006, when Stuart Appleby completed a personal hat-trick in a tournament which, until recently, had been kind to overseas players.
But also we must acknowledge that not every member of this field arrives at Kapalua ready to fire on all cyclinders and that assessing the impact of motivation - or lack of - isn't easy at the best of times. Some may benefit from a relaxed approach, whereas others - perhaps a Billy Horschel type character - tend to thrive when they are at their most intense.
Recent winners do edge towards the relaxed, though. Zach Johnson was enjoying family time, his son turning seven during last year's event, while before him came the unflappable Dustin Johnson who again was out in Hawaii with those closest to him, intent on easing into what was then truly a new campaign.
Rewind further and Geoff Ogilvy can also be used as an example of how a lack of real intensity could actually be seen as a positive, while Tiger Woods' one win in six visits at the peak of his powers might work as evidence to the other side of the coin. Woods has long been at his best when he wants and needs to be and perhaps that just did not apply.
When we can see Zach and Dustin on the same roll of honour, immediately alarm bells ring when it comes to profiling the course, as touched upon already. Yes, the Plantation is quite long and has reachable par-fives as well as driveable par-fours, but it's also easy with big greens and such layouts often play into the hands of the wedge and putter specialists.
Scrambling is the stat to focus on from a historical perspective, last year's outright one-two confirming that trend, so ultimately my take on this event is that it makes sense to lean away from short prices, focus on the neat and tidy, and place a decent amount of value on things like course experience and incentive.
Tim Clark is very much in the Zach mould and he's one of just two that I'm backing this week.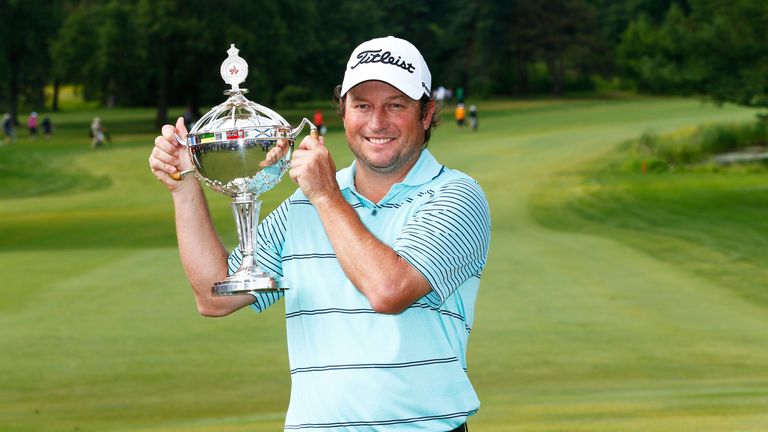 The South Africa understandably plays here rather than the SA Open Championship back home at Glendower, not that we should consider this a sign that he's particularly fond of Kapalua. Simply put, it reflects that the riches on offer here are much more significant.
He may not need the money, but Clark does need the ranking points as he currently sits 62nd in the world and therefore has not yet qualified for the US Open, the Open Championship, the US PGA or any of the World Golf Championship events.
He's in the Masters via the same method of qualification for this event - his victory in the Canadian Open - but to truly unlock the key to a lucrative 2015 he needs to make inroads in the Official World Golf Rankings and Hawaii is the best place to start.
Clark has only been here to Kapalua once, back in 2011, but that experience is valuable given that over a third of this field haven't played the course competitively. It's also encouraging enough not least because Clark hit 64 out of 72 greens (third) and ranked seventh in driving accuracy on his way to 17th, a mid-division finish.
What let him down was the short game. It was ever thus. From those eight greens missed, Clark made seven bogeys and along with the fact he played the closing 18th hole some six shots worse than eventual runner-up Robert Garrigus, this ultimately left him unable to mount a title challenge.
Anyone who saw Clark in the Nedbank Challenge prior to Christmas will know that his chipping remains a concern, but Clark actually ranked a respectable 70th in scrambling last season and it was a master scrambler in Jim Furyk who he somehow defeated in Canada.
The other supposed negative is his lack of length but Zach Johnson said last year that to him, hitting fairways was more than enough in the way of compensation as it allowed him to spin his wedges. Indeed, Johnson confirmed that even with distance disadvantage he still wore out the faces on his wedges and that's a hint as to why there was not a single power-hitter in the top five 12 months ago.
There is always the chance that Bubba Watson's power proves decisive again, as it did in the HSBC-Champions, but that's all in the price and the in-form Clark looks much better value to me. That he has a win and a second from previous season returns bodes well and at 40/1 he's worth a small bet.
One left-field factor I feel compelled to mention is that this event has, for one reason or another, developed a bit of a habit of suiting those who have a significant birthday to celebrate. I know how that sounds, but Zach Johnson - admittedly through his son - is now the third champion in a little over a decade to have the birthday tie after Sergio Garcia and Daniel Chopra.
It's Jimmy Walker's birthday in little over a week and his strong start to 2014, which included a win just across on the other island, certainly made me look twice at 16/1. Of those towards the top of the betting, he'd get the vote from Jason Day whose high-ball hitting would just have me slightly worried should the wind whip up, although it didn't stop him playing well on debut.
Day is, of course, Australian and, thanks to Appleby and Ogilvy, they've won five of the last 10 titles here. Is that a product of some sort of suitability to this coastal course and the fact that the Australian season runs through December, or simply that this specific duo simply thrive at the venue?
It's hard to say with any confidence, but I am prepared to speculate that Aussies are at some sort of advantage.
For one thing, Ogilvy himself said that the sweeping nature of the breaks on these bermuda greens very much reminds him of home and that he always arrived at the tournament having been faced with lightning fast downhillers with big breaks from the likes of the Australian Open and the Aussie PGA, which again took place at the end of 2014.
With that in mind, the man himself is worth a second glance at 50/1 having found happiness and form on the golf course once more while there's a solid case to be made for John Senden given that, very much like Clark, his short-game stats suggest he's come a long way on and around the greens in recent years.
However, I wonder whether Scott Stallings might put his recent trip to Australia to good use.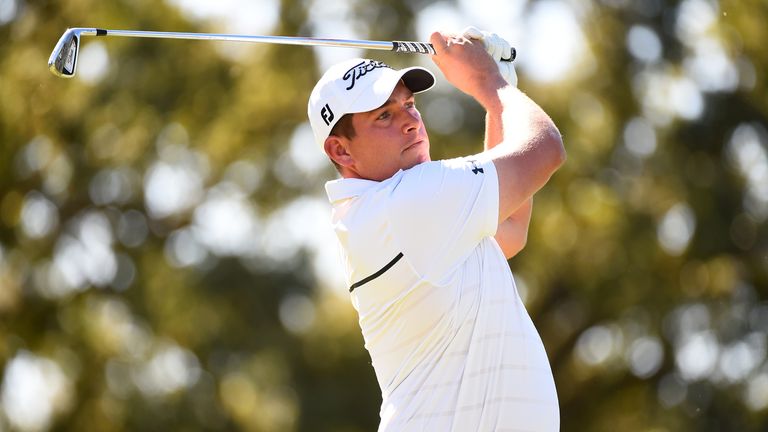 Stallings is a three-time PGA Tour winner across a variety of courses and conditions, and that's from just over 100 events. As such you're never going to struggle to make a decent case for him, particularly as his inconsistencies once again mean we can get a three-figure price in this 34-man field.
The 29-year-old was 13th here on his second visit, a step up from his debut, while last time out we saw him finish fifth on unfamiliar terrain in Australia. With a handful of solid performances prior to that and a sequence of three places in as many weeks in 2013 which suggests he can occasionally string it together, the hope is that he returns in the same sort of shape after Christmas.
The shrewdies among you may well have noticed that Stallings is not Australian but that trip Down Under might just have him primed for a big run at the title which, at 125th in the Official World Golf Rankings, he most certainly needs.
Others to note include Matt Every, whose win in Florida came on bermuda greens and who has gone well in the nearby Sony Open. He ended 2014 in poor form but could bounce back and has some solid early-season efforts to his name.
I put up Chris Kirk in this last year and was disappointed he couldn't kick on having shared the first-round lead. He too is considered along with noted scrambler Brendon Todd, the dangerous Ogilvy and Korea's Sang-moon Bae, motivated to peak for the Presidents Cup and winner of two of his last four events worldwide.
All in all, my advice is to stake small and await the Sony Open which should provide much greater opportunities.
Recommended
Scott Stallings - 66/1 with Sky Bet
Live coverage of the Hyundai Tournament of Champions starts Friday at 11.30pm on Sky Sports 4 - your home of golf