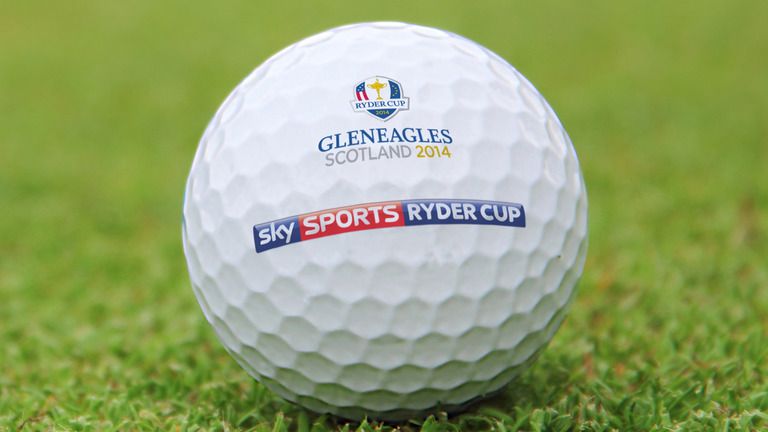 Sky Sports' coverage of Europe's Ryder Cup victory has been named the Best Sports Programme at the annual Royal Television Society awards.
The award was part of a double success for Sky Sports, with Gary Neville's work on Monday Night Football seeing him named the Best Sports Presenter for the second year running.
Already showing more than 100 live tournaments a year, Sky launched a dedicated Ryder Cup channel to provide over 330 hours of golf coverage around the event last September – including 36 hours live from Gleneagles.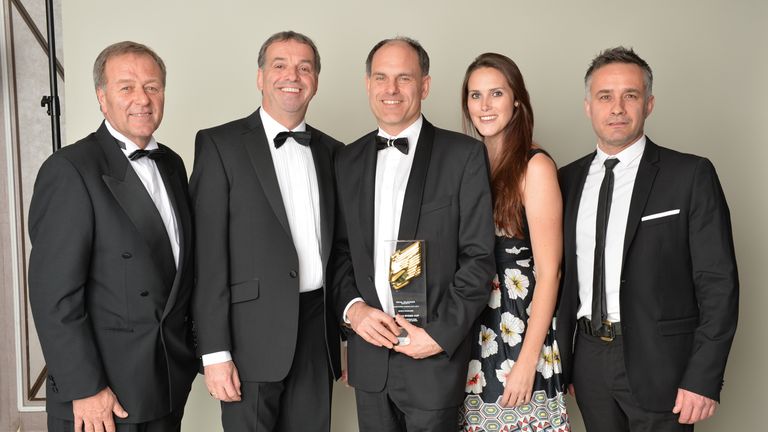 Former Ryder Cup stars Colin Montgomerie, Darren Clarke and Butch Harmon were joined by 18-time winner Jack Nicklaus in providing expert analysis live from a stunning new site overlooking the first tee, with Ewen Murray and Bruce Critchley part of the award-winning commentary team. 
The judges said: "Sky Sports' 2014 Ryder Cup had it all: an approach that took the audience to the heart of the event, a commentary team of unrivalled expertise and a production that was perfectly placed to showcase the great sporting drama."
The Sky Sports Ryder Cup channel was viewed by over 4.5m people, with audience peaking at 2.2m during the final day as Paul McGinley's side secured a third successive European victory. 
Coverage of Europe's 16 ½-11 triumph beat off competition from the BBC's work at the British GP as well as their coverage of Germany's 7-1 World Cup semi-final victory over Brazil.
On receiving the award, Sky Sports' executive golf producer, Jason Wessely, said: "First of all, I'd like to thank the RTS for this award. It is a great honour for Sky Sports to be recognised for our production of the 2014 Ryder Cup, in a category with so many other worthy nominations.
"Thanks also our valued production partner European Tour Productions for their fantastic support and World Feed coverage.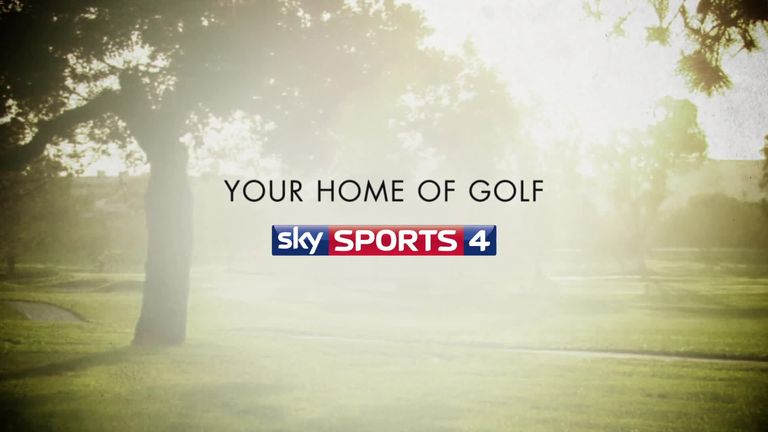 "And finally, a special thanks to the European Tour itself, which provided such a wonderful location and yet another compelling Ryder Cup storyline, making it such a pleasure and a privilege to broadcast to the TV audience."
As well as the Ryder Cup channel, fans were able to follow the event with Sky Sports through the website and mobile apps, with extra video content and a live blog helping digital consumption increase 63% on Medinah two years earlier.
Using #bringthenoise, viewers were encouraged to get loudly and passionately behind the European team with Sky Sports, with the hashtag tending on social media throughout the weekend. 
Sky Sports is the unrivalled home of golf, holding exclusive rights to cover the European Tour, PGA Tour, Ladies European Tour and LPGA Tour, as well as being the only place to watch all four days of The Masters live.