Tiger Woods has been named as a 2016 USA Ryder Cup vice-captain, but said he still has ambitions of making the playing squad.
Team captain Davis Love III appointed the 14-time major winner alongside Jim Furyk and Steve Stricker on Wednesday and they will join Tom Lehman, who had already been appointed as a vice-captain in February.
Europe will defend the 2016 Ryder Cup at Hazeltine National in Minnesota starting on September 27, where both teams can name up to five vice-captains.
Woods is a veteran of seven Ryder Cups as a player and is battling to recover from a back injury that led him to undergo two surgeries over the past two months.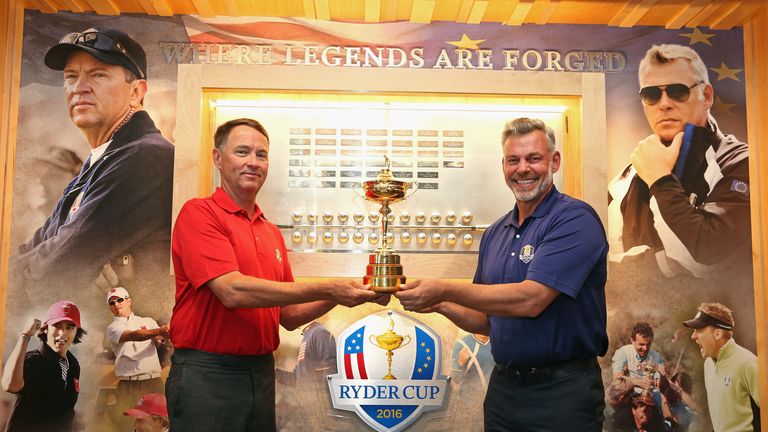 The 39-year-old has not indicated when he will be able to play again but is determined to be heavily involved in the event.
Woods said: "I'd like to thank Davis for his confidence in me and for my selection as a Ryder Cup vice-captain. This is something I want to do.
"I will continue to do whatever I can to help win the Cup back. Once I'm fully healthy, I'd like to try to make the team too, but either way, I'm very excited to work with Davis, the other vice-captains and the players to get a US victory."
Love III praised the commitment of his vice-captains and said he was aware Woods was keen to take on both roles. 
"Tiger has said 'I want to make the team and I also want to be a captain'. Steve Stricker and Jim Furyk - same thing," said Love III. "They want to make the team but they also want to help," Love said.
"They also want to show the younger players this group of guys is committed to doing whatever we can to win so they want to make the team. If they make the team we will have to cross that bridge when we get to it but we have the luxury with five guys.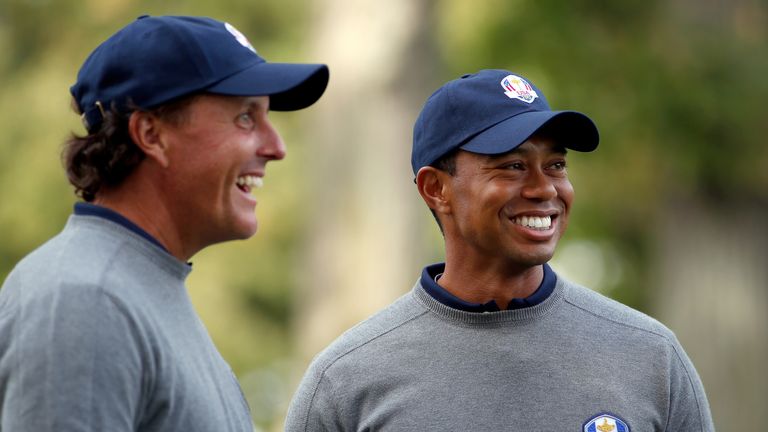 "Tiger wants to be a playing assistant - that is his goal. With five guys we have a luxury of letting him do that. Jim and Tom and I and Steve, we want to make the team but we are realistic. If we make the team somebody else is going to have to take our role but I think Tiger is so excited about it.
"He wants to make the team. Don't mistake, that is his number one goal but he is also committed to helping me do whatever we can to get ready so I am excited that all these guys are working in the same direction."
Love III said he has spoken to Woods about his back injury and how he is practicing. Despite those setbacks, the USA captain re-iterated how Woods will not be content to watching on from the sidelines.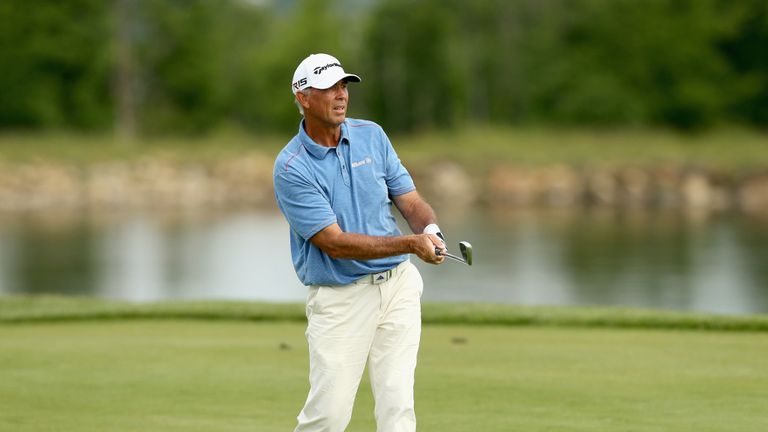 "He wants to be a leader of that group but he wants to do it from on the golf course," Love III added. "He doesn't want to be the general sitting in the room, he wants to be in the battle. I talked at length with Jim, Tom and Steve about it and they agree - Tiger is very capable of doing that.
"If I made the team I would want to just focus on playing. I think my mind would be too many other places but obviously he is a different kind of player, a different kind of person, and he would relish that role."