Bruce Critchley looks forward to three majors at historic venues in 2016
Last Updated: 09/06/16 4:37pm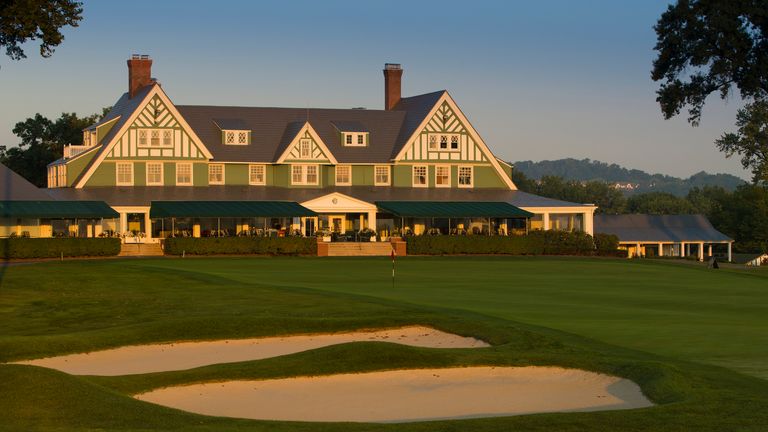 Bruce Critchley looks ahead to the classic collection of major venues for 2016, steeped in history and memorable moments.
2016 sees a collection of major championship venues that could well have come from 20, 30 or even 50 years ago. After a decade when scarcely a year has gone by in America without some new venue coming on the scene - be it Chambers Bay, Bethpage Black, Torrey Pines or Whistling Straits - this year sees a return to old tried and tested courses.
The US Open returns to Oakmont for a ninth time. It was always known to be formidably difficult from the day it opened just after the turn of the century; the only surprise being it took 20 more years before it was chosen for a US Open.
Built by a wealthy industrialist father and son duo from Pittsburgh, maybe those running golf in America back then weren't quite ready for somewhere not part of their country club set.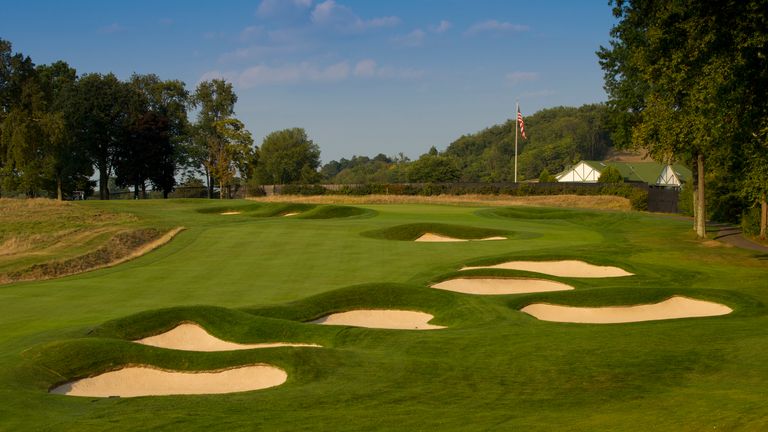 Not that the Fownes family were without antecedence in golf. Dad Henry Clay laid the course out in 1903, but it was William Clark Fownes who was the golfer, winning the US Amateur in 1910 and being one of the founding fathers of the Walker Cup in the 1920s.
It was WC who added the draconian bunkers and lightning fast greens that to this day make Oakmont one of the most awesome tests in the States. A contestant in an early championship said of the greens: "On the third I marked my ball with a dime and it slid off into the trap!"  Vinnie Giles, a US Amateur winner in the 1970s, spoke of Oakmont greens as "like trying to putt down a marble staircase".
Of venues that have been chosen regularly for Open Championships there are two, one on either side of the Atlantic, that could host one at a moment's notice, and without any tinkering or tricking up. Oakmont is one, Carnoustie its equivalent in the UK, and incidentally where the British Seniors Open will be played this year. Both, on a daily basis, ask questions that bother all golfers, even those at the very peak of the game.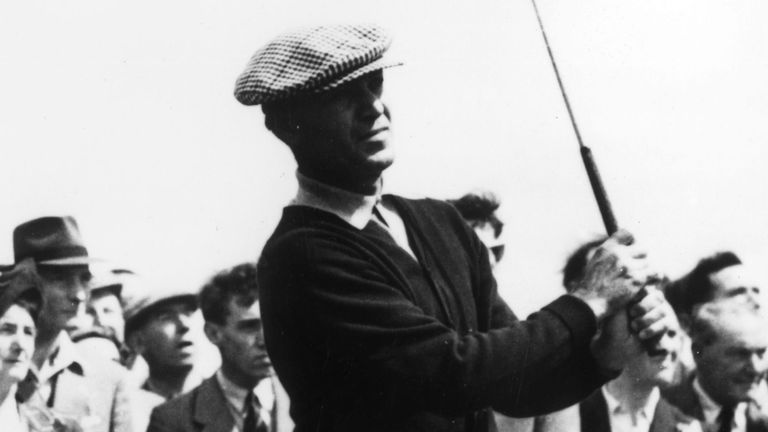 Tommy Armour won in 1927, but the first really significant Oakmont Championship came in 1953 when Ben Hogan beat Sam Snead by six shots before going on to win our Open - guess where - at Carnoustie. Having already won The Masters, only the lack of a jet plane to get him back for the PGA stopped him becoming the only ever winner of the Grand Slam; there was certainly no golfer about then who could have done.
Nine years later another heavyweight confrontation at Oakmont had consequences for the game few could have foreseen. Arnold Palmer had by then taken over Hogan's mantle as the "greatest living…" and for a year or two had mused about 'doing the Grand Slam'.
In 1960 he had already won both the Masters and the US Open and single-handedly resurrected our Open by declaring that no man could call himself champion without first winning under all circumstances, and that included "on the links". Kel Nagel though beat him by a shot at St Andrews and Palmer would never go close again.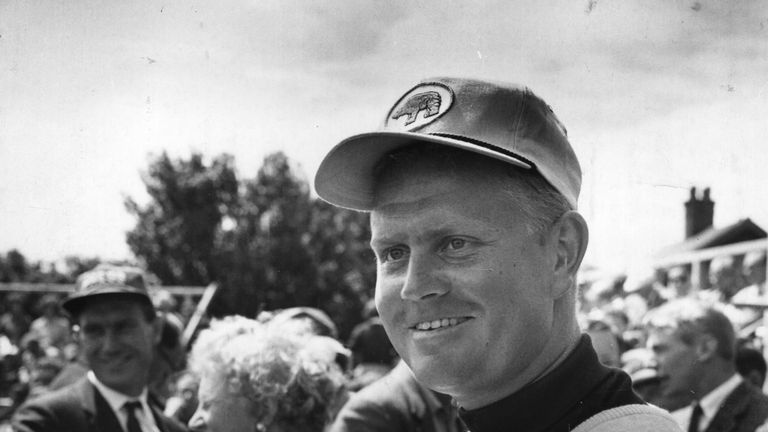 One reason was the arrival of Jack Nicklaus. Jack, after an imposing amateur career which included winning the two previous US Amateur Championships, turned pro in 1962. As a marker on how he would fare, his first professional victory came in that US Open at Oakmont.
Throughout the final day the Championship was always between the two and when Palmer three-putted for the 11th time that week on the 72nd hole, Nicklaus caught him and saw him off the following day.
A few short weeks later Palmer seemed to sweep that result under the carpet. He was defending champion having won The Open at Birkdale in dramatic style, and in Scotland he soon shrugged off the disappointment of Oakmont, indeed made it look a one-off aberration.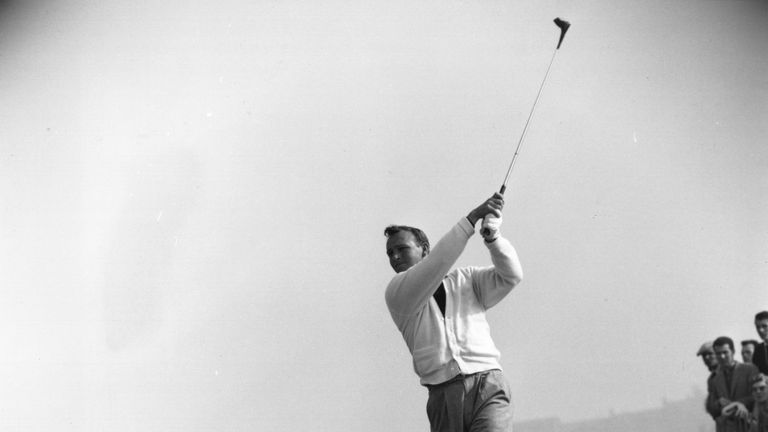 On a sun-baked and wind-swept Troon he won by six shots from Kel Nagel and a further seven to whoever was third. In all there were just six rounds under 70 all week and Palmer shot three of them.
Most subsequent winners of the Open at Troon have perhaps not been quite out of the top drawer as regards winning championships; Tom Weiskopf in '73, Mark Calcavecchia in '87, Justin Leonard in '97 and Todd Hamilton in '04 all won just the once.
Only Tom Watson in 1982, during a rich run when he won The Open three times in four years, could you call a really class winner of a recent Championship at Troon.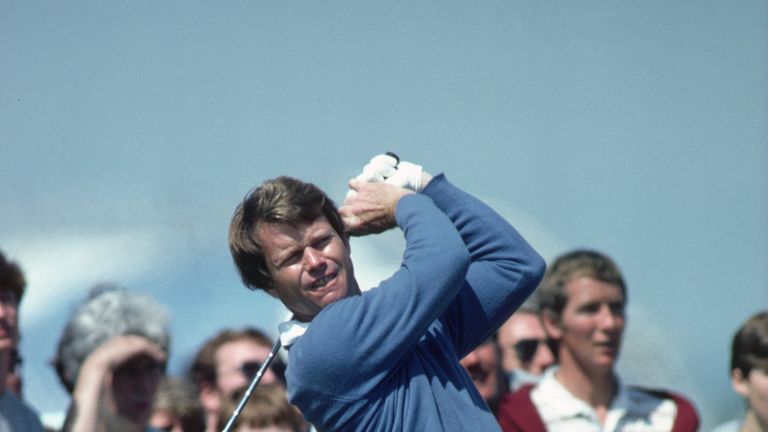 Which brings us to the final major of the year at Baltusrol, and an example of what could be taken as a slightly elitist attitude on behalf to those who run the US Open. Whenever a regular venue for the Open becomes the choice of the PGA for their Championship, it seems it is scarcely ever picked again by the USGA for theirs.
Could they possibly believe such a course has become tainted? The USGA will point to Southern Hills in Oklahoma as the exception to disprove the point
Quite possibly Baltusrol had already been seen as no longer up to the job anyway. Both in 1980 in the hands of Jack Nicklaus and again in 1993 when Lee Janzen won, the lowest ever score in a US Open was posted; once may be allowed, never twice.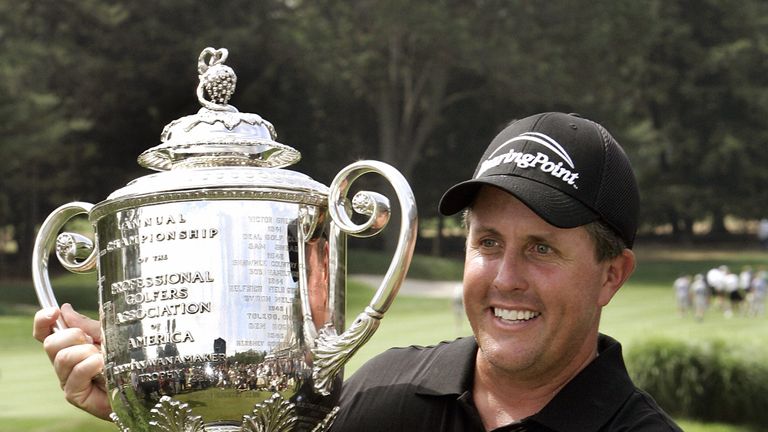 For many years its proximity to the USGA headquarters at Far Hills, New Jersey allowed them the feeling this was like The Open returning to St Andrews, but the course, despite its history, was never quite distinguished enough.
So this year sees a second PGA Championship at Baltusrol 10 years after Phil Mickelson won his sole title in a tight squeeze against, among others, Thomas Bjorn. That was the second occasion the gifted Dane had got closer than most Europeans to one of golf's great prizes without ever quite managing to grasp it.