Jordan Spieth two shots off lead at rain-interrupted Singapore Open
By Rory O'Callaghan
Last Updated: 31/01/16 1:42pm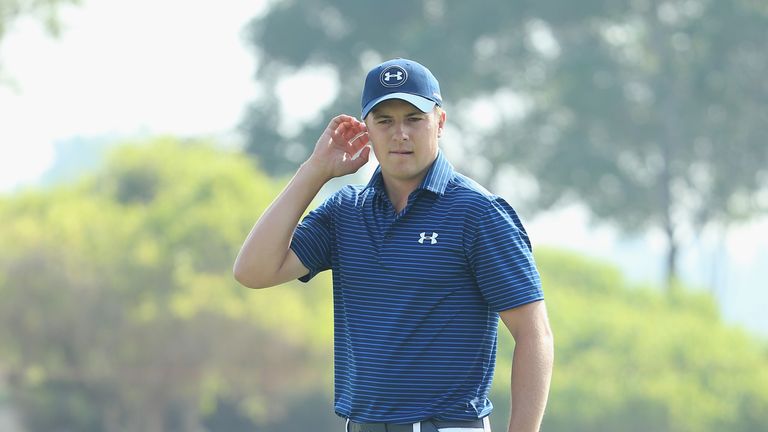 Jordan Spieth was denied the opportunity to complete his final round at the Singapore Open after bad weather forced organisers to delay play until Monday.
Spieth began his final round five shots behind leader Song Young-han but had moved to within two shots of the South Korean when rain halted play at Sentosa Golf Club.
The world No 1, who finished the day on 10 under par, was about to attempt a short birdie putt on the final hole when officials ordered play to be stopped because of lightning strikes in the area. 
Spieth will now have to wait to finish his round for the second time in as many days. The 22 year-old American was one of a number of players forced complete their third round early on Sunday morning due to rain delays earlier in the week.
Song, who is currently ranked as the world number 204, was facing a tough putt to save par on the 16th when play stopped.
"My game really started to come together on the back nine," said Spieth, who is four under par for his 17 holes. "Assuming I make that putt on 18 that is going to put some pressure on."
"I was due to leave tonight but next week was an off week anyway so we have changed the travel schedule. It is what it is. I will come back tomorrow and try and win this thing."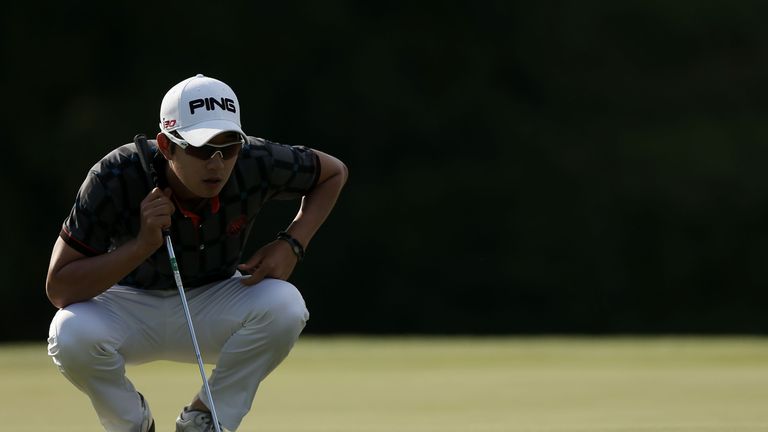 Song remained hopeful of securing victory on Monday morning despite the pressure from Spieth. 
"Coming back tomorrow is okay for me as the course should be in a better condition," said the South Korean. "I will just play shot by shot and hope I can get the win. I have had a lot of second place finishes and it is time for a victory."