Oliver Wilson hoping to take inspiration from home crowds at the British Masters
By Allan Valente
Last Updated: 11/10/16 1:30pm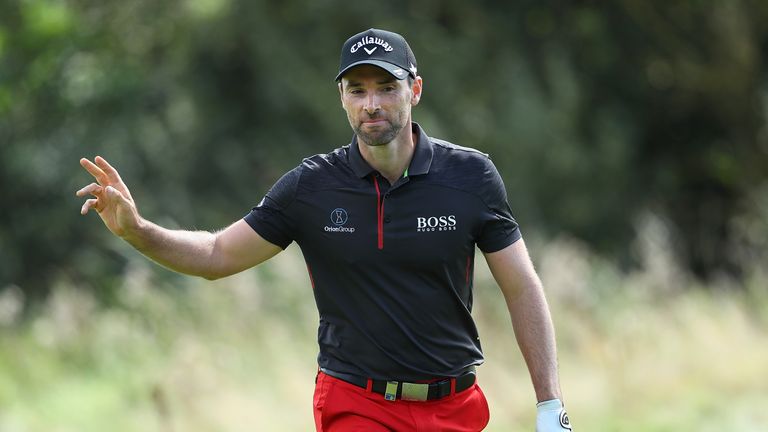 Oliver Wilson is hoping to take inspiration from the home crowds during the British Masters at The Grove this weekend.
The 2014 Dunhill Links Championship winner is one of a number of Brits appearing on home soil at the tournament, which is being hosted by Luke Donald and supported by Sky Sports. 
Wilson says is relishing the opportunity to play in front of British fans and is keen to draw on the extra support from the galleries. 
"It is like a little major, really. Being at home, the British Masters is a great tournament, it has always been, it is great that it has come back," Wilson told Sky Sports News HQ.
"And the fact that it is not too far from home for me is fantastic so it is nice anytime you can have a tournament where you have got friends and family who come and support, the English crowds, it is brilliant. It is a great place to be. The Grove is always nice and it is a fantastic week.
"A win would be incredible and very special. The state of my game is not great at the moment, it has been improving - I need to play well this week and next week and hopefully the home soil and British crowds can inspire me a little to find some form.
"Whenever you can be at home, stay in your own bed, play a course you are relatively familiar with, it is perfect. If you could do that every week it would be brilliant."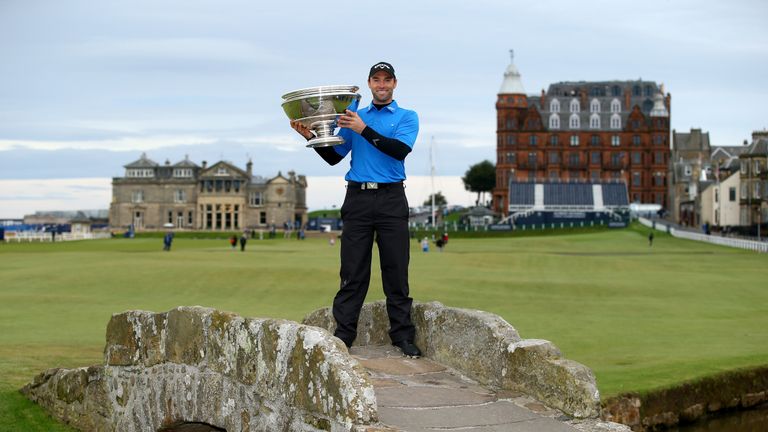 Huge crowds are expected at the event, with 20,000 tickets sold for the first day of play, and Wilson says that backing can make a huge difference to players out on the course.  
"Even if you're not on a good golf course and the weather is not great, if you've got massive crowds it just makes it so much more special, and the atmosphere for the players - it feels like a big event no matter what it is.
"This is a big event and then when you get big crowds on top of it, like we saw last year at Woburn, it is fantastic.
"All the players love it, we like to play in front of crowds, it makes it more fun for us, makes you concentrate a little bit more and it inspires you a little bit. So when you put all that together it makes for a fantastic week."
Ian Poulter hosted the event  last year and Wilson says the involvement of the likes of him and Donald is positive for all the players and fans.
"It is just good for golf, for people not in the Tour environment. It is good because it highlights the week a little more," he said.
"For us it means that player is putting a little bit of their touch on it so the little intricate things, player lounges that sort of thing, you feel like it is always going to be taken care of.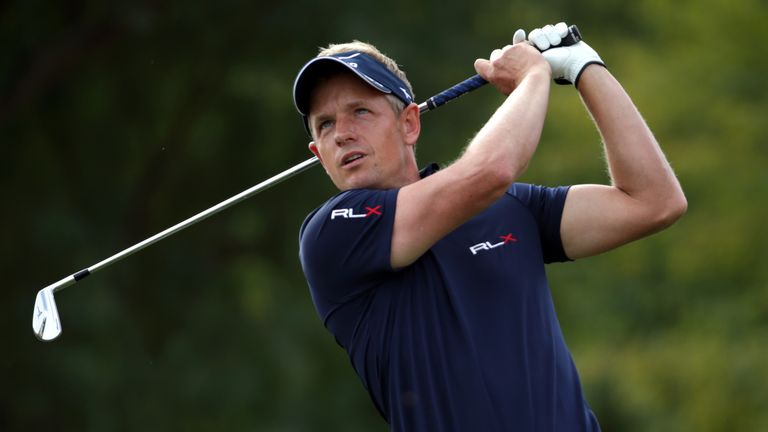 "It's good for the players, just a way of bridging that gap between trying to get the big-name players to come and support the tournaments in Europe and in the UK. It is great for the sponsors, it is a win-win.
"It's a perfect week and everyone is looking forward to it, especially the home-based players."
Watch the British Masters throughout the week live on Sky Sports 4 - your home of golf. Live coverage begins on Tuesday with the Hero Challenge from 7.30pm.