Tiger Woods showed enough last week to prove he is capable of winning again
Last Updated: 08/12/16 8:11pm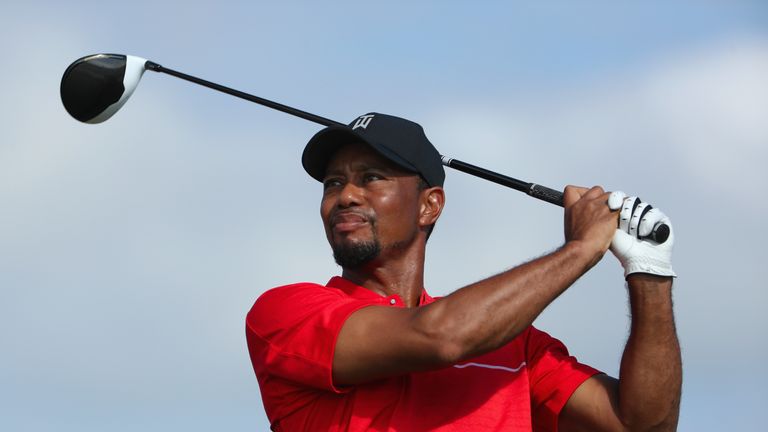 Nick Dougherty reflects on the return to action of Tiger Woods in the Bahamas last week and believes the 14-time major champion should be encouraged by his performance. But can he win again?
Like most of the golfing world, I watched Tiger Woods make his comeback to competition at the Hero World Challenge after almost 16 months out of the game, and I was pleasantly surprised and encouraged by what I saw.
Compared to what I expected, I thought he was miles ahead. Most professionals have had time out of the game at some point in their careers, but when you're Tiger Woods, every aspect of your game when you return is going to be analysed in much more detail.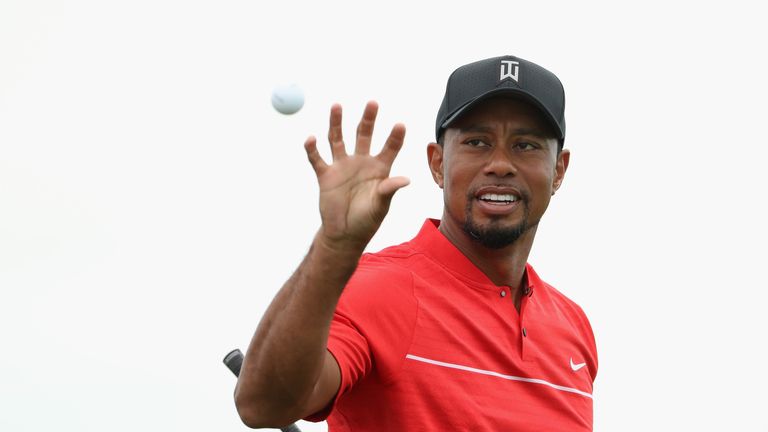 In terms of expectations, I put up a poll on social media early last week to see what the viewers thought would be a good week for him in the Bahamas. And, to be honest, I was surprised by the low number of people expecting him to win.
Most were quite smart in their predictions, and I think the general feeling was that golf fans were just happy to see him back on our screens. We didn't know where his game was at, and I certainly didn't want to see him looking uncomfortable. Tiger is a guy that always expected to deliver on all four days of a tournament, and he generally did. But he struggled with his game for most of last year before having surgery, so that probably lowered his expectations.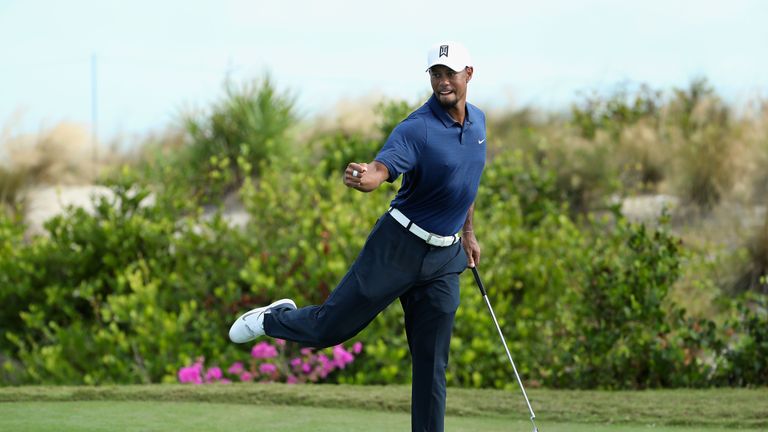 Whatever the case, I was very impressed with his performance at Albany after so long out of the game. He looked at ease and got off to a great start over the first three days in particular, and I thought pre-tournament that if he beat anybody, that would be a good result.
The fact that he led the birdie count over the week is a fantastic sign for him going forward. Yes, he dropped a number of shots and made six double-bogeys, but considering how rusty he was, that's not surprising at all.
The main thing for him was getting through 72 holes without suffering any injury setbacks, and anything else was a bonus. There was a lot of messy play, but there was also a lot of brilliance and he managed to string together some consistent, solid holes.
Tiger's 65 on Friday did not come about because he kept holing 60-foot putts, there was some great stuff in there. Driving the ball had been an issue for him in recent years, but he found fairway after fairway in that second round, and he backed it up with some great iron play and excellent putting.
Chipping was another uncertainty, and it was strange that some of the American commentators made so much of his misjudged pitch at the ninth on the first day. I saw numerous players do that over the week, and it's something that does happen in those conditions. And then he played a brilliant chip second time around, so that showed me his resilience was actually very good.
Of course, he's not the Tiger Woods from 10 years ago, and I don't think anybody out there can realistically think he will get back to that level. I'm a huge Tiger fan, but I wasn't sure if he would ever be able to challenge for a PGA Tour title again, let alone a major.
I've grown up in an era dominated by Tiger, and I maintain that my best day in golf was the day I played with him at the US Open. I didn't think he would ever regain that kind of quality again, but what we saw last week gave me renewed hope that he can get somewhere close to the Woods of old.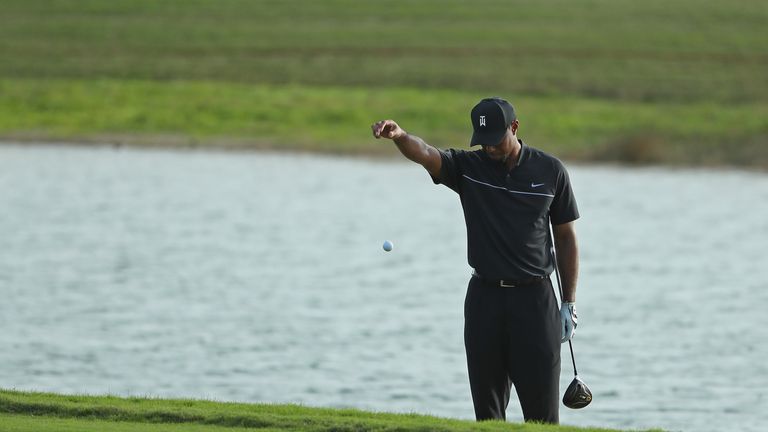 He's in his 40s now and he's not going to be long off the tee compared to many of today's power hitters. He used to be the longest hitter, had a dynamite iron game, chipped it great and holed most putts he looked at. I'm not even sure Jordan Spieth putts as well as Tiger used to.
It could have gone horribly wrong in the Bahamas, and that would have been so disappointing for a player who has brought us so much golfing pleasure over the last 20 years. But based on his performance last week, I now believe he can play well enough to win tournaments again when he tidies his game up gets comfortable with new equipment.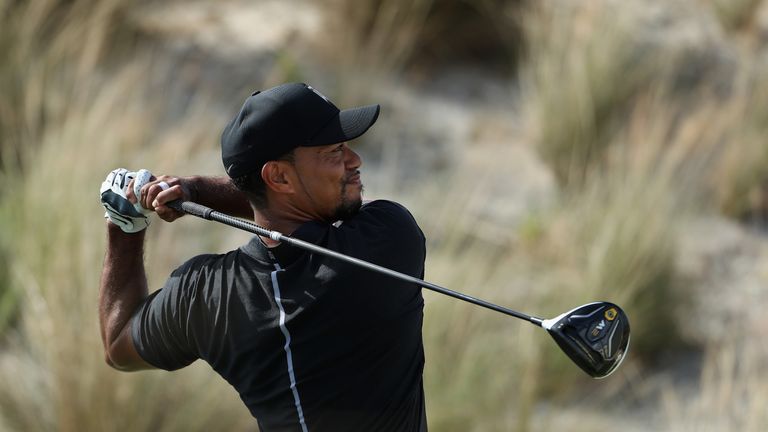 Tiger looked in great shape, but he said he wants to put some weight on, so I hope he doesn't overdo it. Perhaps the most satisfying thing from last week was seeing how slim and fit he looked, and not lugging around all that muscle and body mass.
He is naturally a slim man who built up a huge amount of muscle in the gym. And the result was that he actually got shorter off the tee - he lost a lot of speed through the ball. Compare him to Rory, who is slim but strong, and he's managed to keep his clubhead speed while working out. Same goes for the likes of Jason Day and Dustin Johnson.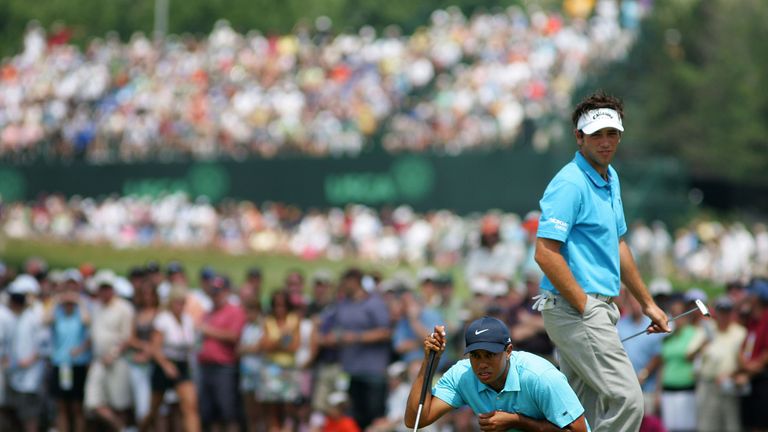 Today's top players make sure their workouts are golf specific, they're not building up muscle for the sake of appearances. So I just hope Tiger isn't looking at packing the muscle mass back on, because that's as good as I've seen him look in a long time.
Tiger is still an amazing iron player and still putts very well. He's clearly still retained his self-belief  and I'm sure he's capable of winning if he stays fit. I think we'll see a different Tiger next year.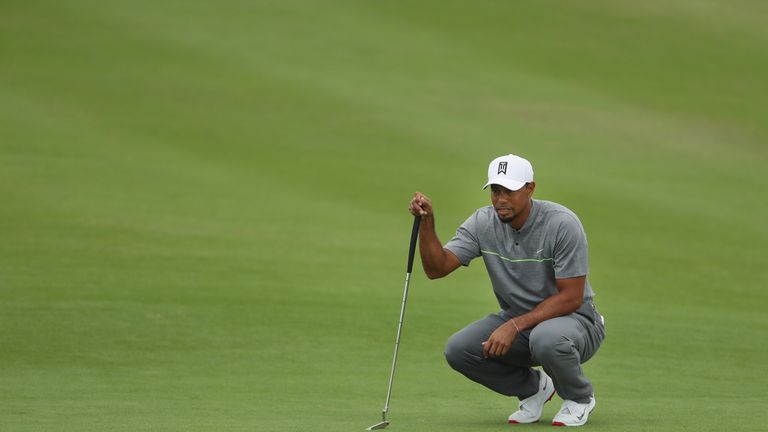 We all have fond memories of Tiger at full-throttle and hitting "career shots" on what seemed like a weekly basis to win all those tournaments. But for him to win again, he's going to have to grind it out and play to his strengths. He'll have to get used to the prospect of winning ugly, making those clutch pars and bouncing back from a few mistakes here and there.
He'll have to accept he will be playing with guys who are hitting wedges into certain holes after he's gone in with an eight-iron. If he can do that and win a few more, it will just enhance the legend of Tiger Woods. He still has that winning mentality, but if he walked away from the game now, he'll still be the best player that ever played the game in my opinion.
I don't think he's the sort of guy that will come back from everything he's been through and look at a top-15 finish as a good week. At the moment he'll be happy with solid performances while he's rebuilding, but once he feels fully ready and up to speed, his eyes with be firmly on the prize.
In his mind, I think he will be shaping up to have a realistic crack at the Masters, although I'm not sure that's a major that will suit him as much as it used to because distance is a huge asset at Augusta. But he can still hit all the shots, and who knows what could happen in April?
Upgrade to Sky Sports now and get six months half price