Ladies European Tour tries to allay player fears after spate of tournament cancellations
By Daldeep Kaur
Last Updated: 30/06/17 1:44pm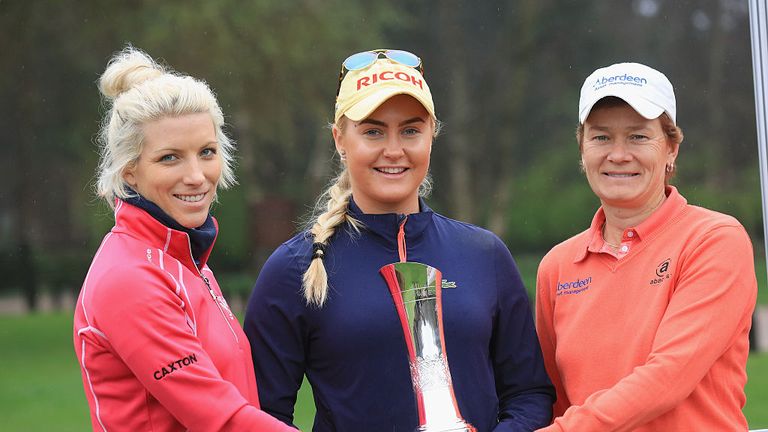 The Ladies European Tour (LET) has rejected speculation that the organisation is in crisis.
Players were concerned after five tournaments were cancelled raising fears that the tour was on the brink of collapse.

A report in The Times released financial figures for the LET, as it lost close to £1million in 2014 and 2015, with assets dropping from £1.05million in 2013 to just £72,000 at the end of December 2015.

The Buick Championship in Shanghai, the Czech Open, the Turkish Ladies Open a southern European event expected to be held in Italy, and the Masters have all been cancelled this year.
Players were also reportedly told not to book travel to the Qatar Ladies Open after earlier being informed of the cancellation of the Germany Ladies European Masters by email.
But organisers released a statement on Friday morning stating that there is nothing to worry about.

The statement read: "The LET strongly rejects the recent negative speculation in the press about its future. The Tour has made significant investments over the last few years to raise its brand profile and television footprint which has already led to the introduction of a number of new tournaments.

"As with any international organisation, the LET is always subject to political and commercial disruption around the world and it deeply regrets that a number of unrelated events have led to tournaments in the first half of this year's schedule not coming to fruition as planned. We fully understand the frustrations that our members have with the tournament cancellations and are doing everything we can to improve the situation.

"Nonetheless, the remainder of this year's schedule remains strong and we are looking forward to the Aberdeen Asset Management Ladies Scottish Open - our first fully co-sanctioned event with the LPGA Tour - in July, not to mention what promises to be the biggest Solheim Cup in its history in Des Moines, Iowa, the following month."