Juli Inkster says Solheim Cup witnessed amazing golf played by both sides
By Mark Crellin
Last Updated: 22/08/17 11:20am
Victorious United States captain Juli Inkster says the Solheim Cup was a great advertisement for women's golf.
Inkster, who joined Judy Rankin as the one of two US captains to win the Cup twice, said she does not think the players get enough credit for the quality of their play.
The USA saw off an attempted Europe fight back in the singles to claim the Cup by a margin of 16.5-11.5 at Des Moines Golf and Country Club.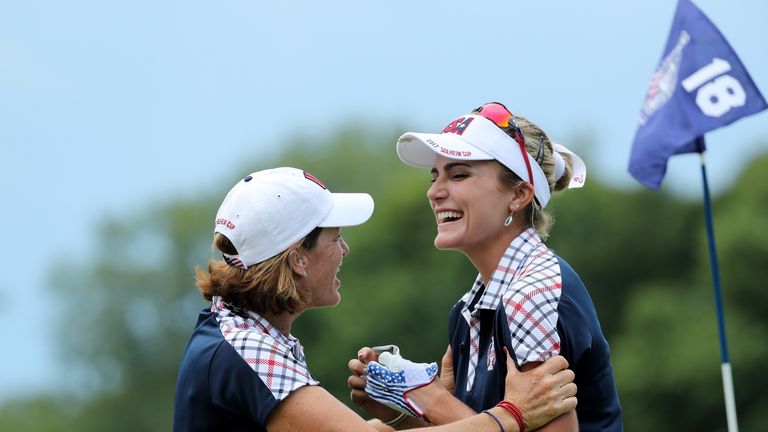 And the highlight of the Sunday singles was an incredible top match, in which Lexi Thompson fought back from four down against Anna Nordqvist, before the Swede produced a superb birdie at the last to salvage a half.
Asked at her press conference if she thought the three days of competition had boosted the women's game, Inkster said: "Well, I'm a big believer.
"We don't get the credit we're due. If we play well, the courses are too short. If we don't play well, we're not good enough. I'm telling you, these ladies behind me - and the European team - are amazing golfers.
"They play with power, they play with finesse. Their putting - these greens are tough.
"And we had a lot of 11-unders, 12-unders, 9-unders, 10-unders yesterday, (in) best ball, that's golfing your ball. I hope people are starting to recognise how good they are."
Inkster also paid tribute to Thompson, who bravely fought back in a high-quality singles clash between the top-ranked players on either side, inspiring a USA revival in the process after a slightly slow start from the hosts on Sunday.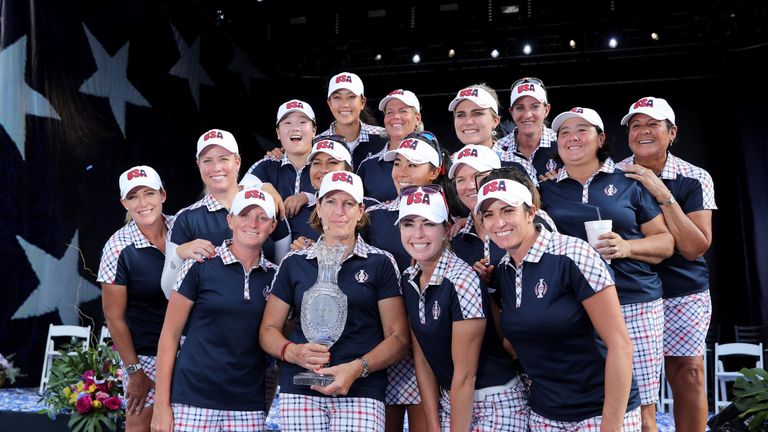 "What Lexi did today really showed a lot of heart," said Inkster.
"And to come from four-down, against an amazing player like Anna, really helped the team, because when she started coming back we started coming back.
"You want your first player out to set the pace. And my team played with a lot of heart. They had fun. We played for each other. I think women's golf really won today. It was amazing golf all week."