Tommy Fleetwood plays down pressure of Race to Dubai finale
By Keith Jackson
Last Updated: 16/11/17 1:05pm
Tommy Fleetwood has insisted he will not be intimidated by playing alongside Justin Rose as the pair conclude their battle for the Race to Dubai at this week's DP World Tour Championship.
Fleetwood's commanding lead at the top of the standings was slashed to less than 135,000 points when Rose won back-to-back titles in Shanghai and Turkey, although Fleetwood's top-10 finish at last week's Nedbank Golf Challenge gives him a 256,738-point advantage ahead of the season finale.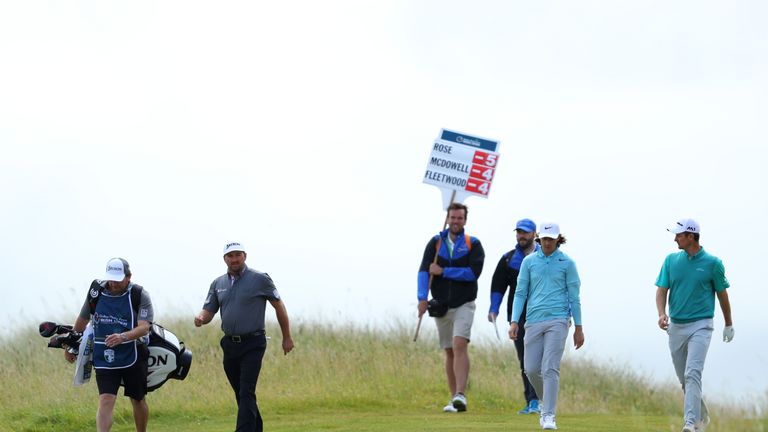 The Englishmen will play the opening round together at the Jumeirah Golf Estates in Dubai, and Fleetwood will be trying his hardest to focus on his own game rather than what his opponent is doing.
"It's not intimidating or even stressful in any way," said Fleetwood at his pre-tournament press conference. "I'm not sure nervous is the right word, but it's like the good kind of nerves where you're trying to win The Race to Dubai. It's not, by any means, a burden or any more stressful.
"It's actually an amazing opportunity and it's a massive privilege to be able to actually be playing. I'm turning up for the final event of the year and I'm playing with Justin Rose trying to win a Race to Dubai. Sergio Garcia could win it, as well. Sergio, Justin Rose and then me; that's pretty cool, that.
"So I'm really looking forward to it. I think it's brilliant for myself, it's brilliant for people that have been around me as a team this year, and I think it will be great for my mum and dad, trying to win a Race to Dubai and being around the people we've watched play majors and big events and Ryder Cups throughout the year.
"They have essentially done things that I want to do, and this is my first experience in trying to win one of the biggest titles in the world with the best players in the world, so I'm very excited about it."
On the prospect of partnering Rose in Thursday's final pairing, Fleetwood added: "There's absolutely no way to avoid it, I think I'm clearly going to see what he's doing. I'm not going to lie, I would prefer him not to do well, but it's just another test, just another experience. Whatever happens, I'll have massively learnt from this.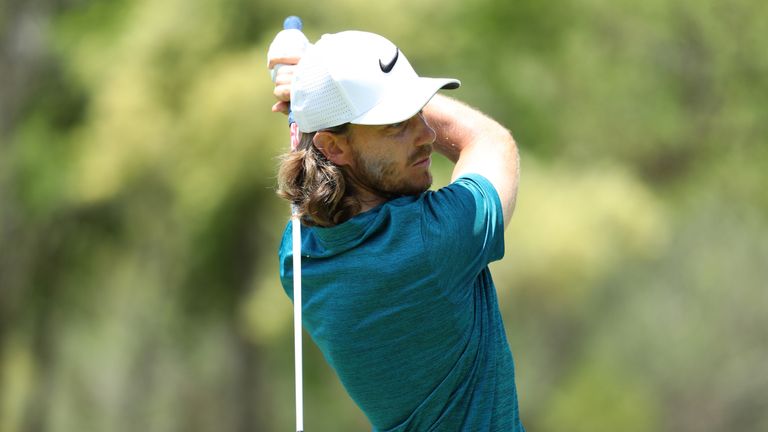 "I know there's no way to avoid looking at what he's doing. I would be such a liar if I said I'm not even going to watch him one shot, but I'm going to concentrate on what I'm doing, because you just can't do it. There's no avoiding it.
"It's something that's going to make me a better golfer at the end of it whether I do well or not. Yeah, I'm not wishing bad on him but, you know, have a decent week, but not an amazing week!"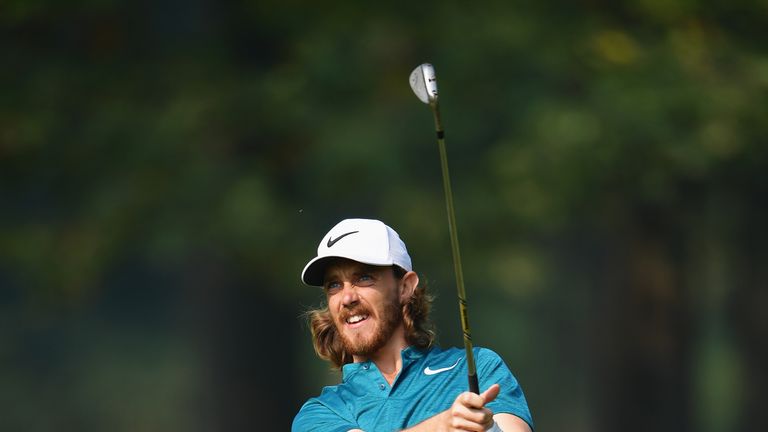 Fleetwood has gained encouragement from his performances in several high-profile tournaments this year, including his runner-up finish at the WGC-Mexico Championship while he was also a serious contender for his first major at the US Open, where he started the final round just one shot off the lead before slipping into a share of fourth with a 72.
"I've learned that my game can stand up with the best players in the world in the biggest tournaments," he said. "Tournaments like Mexico or the US Open, and I think the Saturday at the US Open was up there with one of the biggest and best rounds of my life.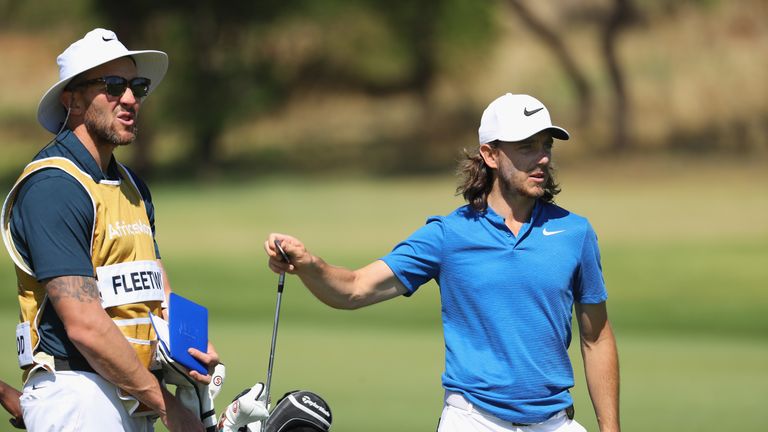 "That day I played better than anybody on that golf course, and that was the Saturday of the US Open, one of the biggest events in the world with the best players. So experiences like that just prove to yourself more than anything, even if you think you can or you say you can, you have to do it still.
"I didn't win, I got to watch the winner play, but results like that and performances like that just prove to yourself that when you play your good golf and when you're in form, you know that you can do it.
"Whichever way you look at it, I've proved to myself this year, I know how I feel when I'm up there, and I know I can perform. So hopefully those times will come again, and I know in the back of my mind, I know I can handle it."