Tiger Woods remains upbeat despite erratic 75 at Hero World Challenge
By Keith Jackson
Last Updated: 03/12/17 12:02am
Tiger Woods refused to be downcast as his hopes of a winning return to action were derailed by a third-round 75 at the Hero World Challenge in the Bahamas.
Woods began the day in a tie for fifth after impressive rounds of 69 and 68, but he struggled to combat the more breezy conditions at Albany as he slipped to four under for the week - 10 shots adrift of runaway leader Charley Hoffman.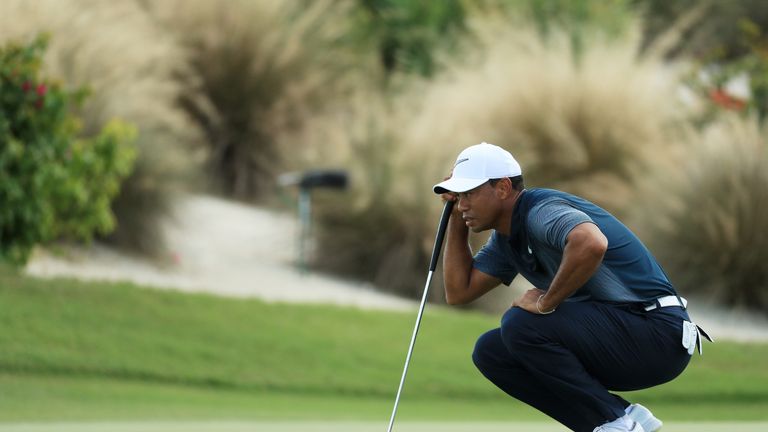 The tournament host had the outright lead after an outward 31 on day two, but Saturday was a completely different story as he looked out of sorts in all departments of his game and bogeyed four of the first seven holes.
Woods leaked another shot at the 10th, although his fighting spirits were evident down the stretch as he restored some pride with birdies at the 14th and 17th before narrowly missing out on another at the last.
"Anything I did right ended up in a bad spot, and everything I did wrong, it was really bad! It was just one of those days," said Woods, who insisted his score did not reflect his play on a day when only five of the elite 18-man field broke par, with nobody going lower than 70.
"You've got to keep fighting, and that's one thing I've done for my entire career. I tried to post the best number I could, and today it was a lot.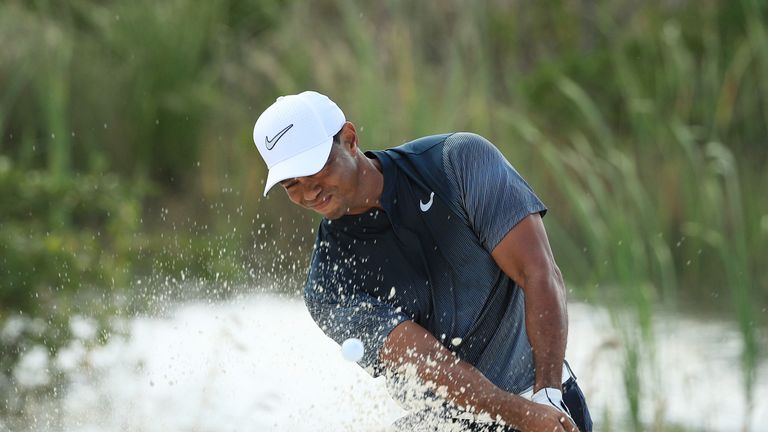 "It was ridiculous that it took me 14 holes to make a birdie. I had already played four par-fives, and nothing happened. But I fought through it, and tomorrow is another fight.
"I really didn't feel like I was that far off, that's the crazy part. The shot that really kind of threw me was at the third, where I pumped a drive down there and hit a beautiful three-wood that went 300 yards into the wind, and it ended up in a bad lie and I made bogey.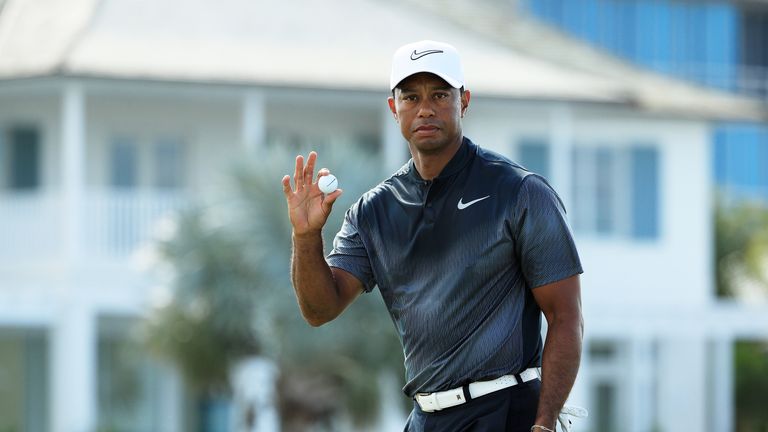 "It was one of those things where I did little things wrong, like at six when I should have played for a flyer instead of playing a normal shot and it went over the green into a bad spot. The next hole I hit it too far and that also ended up in a bad spot in the rough. I just kept ending up in bad spots after good shots."
But Woods remained upbeat on his return to action after 10 months on the sidelines following spinal fusion surgery, and he is relishing being back in competition again.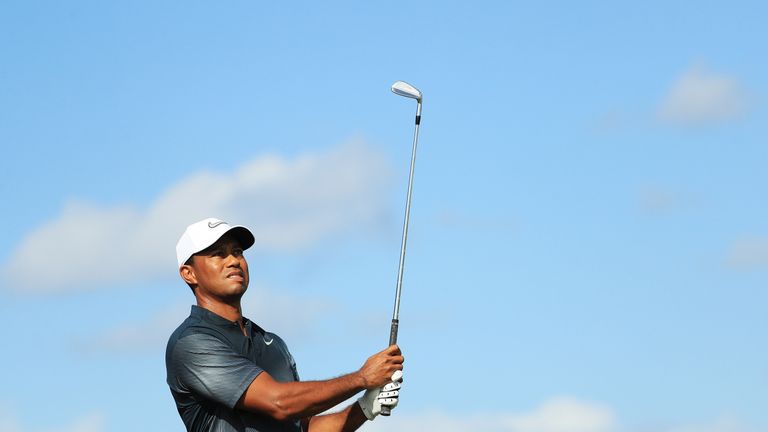 "It feels good," he added. "It feels good to be out here fighting again, and I've missed the fight, getting out there and competing against the golf course and the rest of the guys. It's so much fun."