Ryder Cup: Jim Furyk believes Tiger Woods can be a playing vice-captain
By Keith Jackson
Last Updated: 21/02/18 4:30pm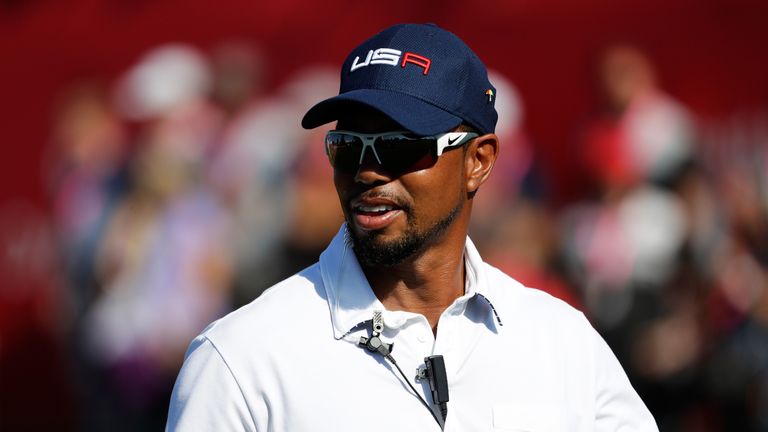 Jim Furyk believes Tiger Woods would be a "valuable" playing member of his Ryder Cup team and insisted it would be possible for him to fulfil a dual role as a player and a vice-captain.
Furyk named Woods and Steve Stricker as assistant captains for this year's contest at Le Golf National, although the Team USA skipper is fully aware of Woods' desire to qualify for the team as a player.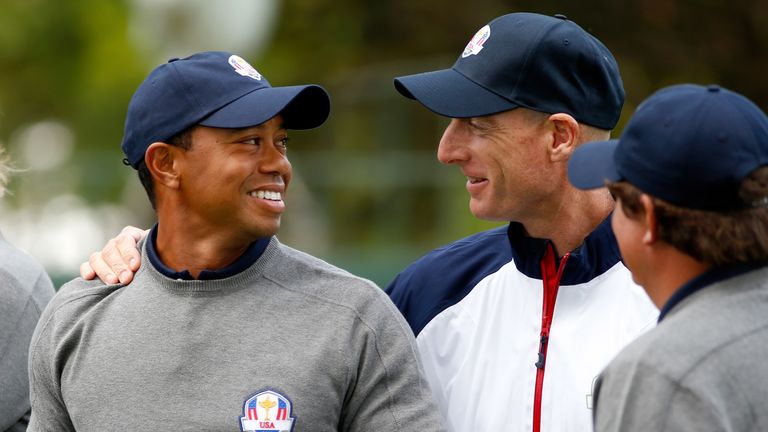 Woods is just two tournaments into his comeback from back surgery, finishing a creditable tie for 23rd at the Farmers Insurance Open before missing the cut at the Genesis Open last week.
The 42-year-old is confident his long-standing fitness problems are now firmly in the past, and Woods is determined to play a full schedule this year as he looks to make the Ryder Cup team for the first time since 2012.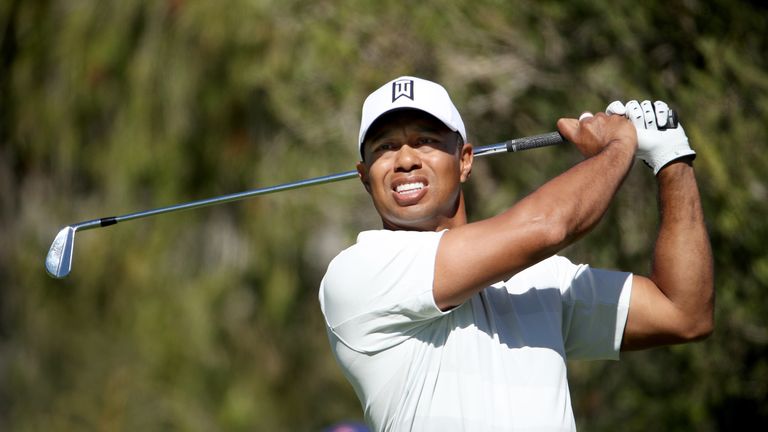 Woods was assistant captain to Davis Love III at Hazeltine in 2016, and last week he declared he could benefit the team both on and off the course in France this autumn.
"I think Tiger and I have crossed that bridge, especially when I asked him to be a vice-captain and wanted him to be a part of this team," said Furyk, when asked about the possibility of Woods being a playing assistant captain.
"The idea was, is it possible to do both? I think what we decided at the time was really to do what was best. I want to do what's best for Tiger and I want to do what's best for the team and that would be a bridge we cross when we got there.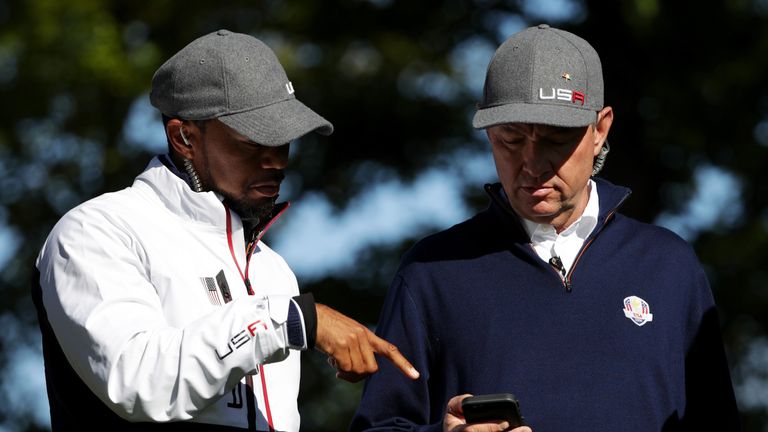 "If he could be valuable as a player, I'm sure we would want him playing on this team. But there's so much time to go. I think the good news, and bad news, for someone like Tiger Woods is he's played three or four events?
"He had a great finish in San Diego and we're already talking Ryder Cup. But that's the nature of being Tiger Woods and obviously being one of the greatest players of all time. I'm anxious to see how he plays this year and we'll see how things go and we'll do what's best for him and the team."
Furyk was in only his second year as a professional the last time Team USA won the Ryder Cup on European soil in 1993, when Tom Watson's side produced a final-day comeback to clinch a 15-13 victory at The Belfry.
But the Americans have come up short in each of the last five contests away from home, and Furyk conceded that hosting the Ryder Cup at regular European Tour stops gave the opposition a significant advantage, which increases due to the enthusiastic home support.
This year is a similar scenario, with Le Golf National hosting the Open de France every year, and Furyk added: "We have got 2016 under our belt, but what we haven't been able to do in '99, and then again in '08, was turn around and go in on European soil.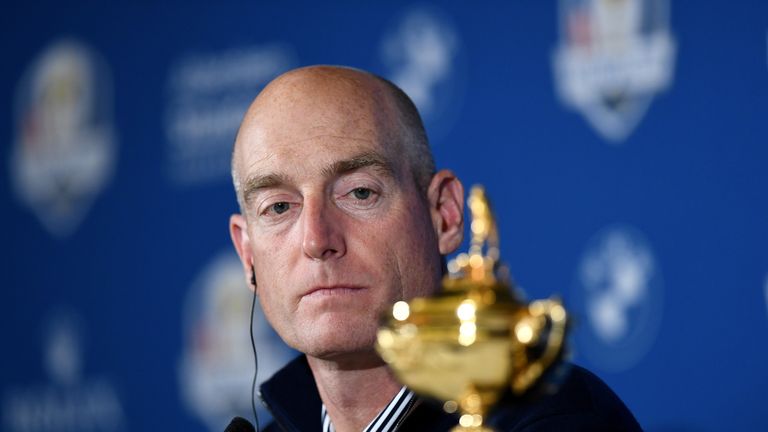 "It's difficult, it's been 25 years. So the more that adds up, the more pressure we put on ourselves and the more difficult it becomes. I think we're playing on a golf course that they know and that they love. One thing that Europe has done well is they play on courses where they hold European Tour events.
"Most of their players have access to courses that our players haven't seen before. They have a home-field advantage, which is very wise, and here they picked a venue their players like and it's an event in a series that leads up to The Open Championship, with large purses. It's going to have a very strong field, and you're going to see most of their players playing the French Open.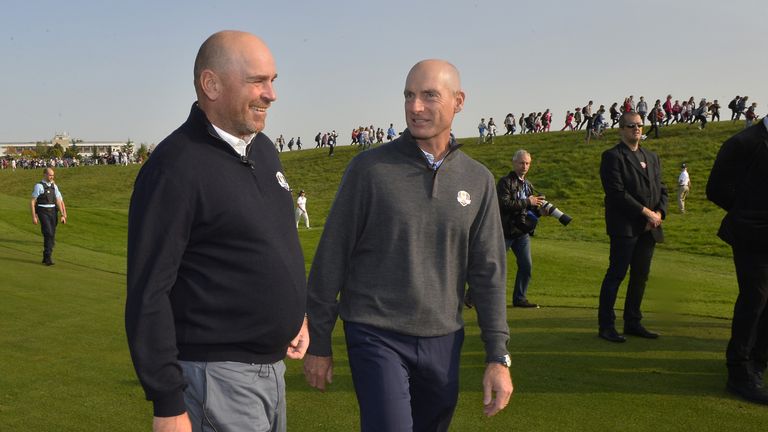 "And they also have a crowd that's been second to none. They are loud, they are boisterous and we've been outplayed. They are going to set the golf course up to their liking to where they think they have an advantage. Those are all obstacles that we'll have to face.
"What I'm looking for is 12 guys that relish that, and that enjoy going over there and knowing it's going to be difficult, knowing that their fans are going to make a lot of noise, and they are going to enjoy that and want to show off for the world. That's the 12 guys I want."