Tiger Woods looking to create more golfing history at Bay Hill
By Keith Jackson
Last Updated: 12/03/18 2:59pm
Tiger Woods is looking forward to continuing his impressive progress as he bids for an unprecedented ninth victory at the Arnold Palmer Invitational this week.
Woods finished just a shot behind Paul Casey at the Valspar Championship in Tampa in just his fourth full-field PGA Tour start since returning to action following spinal fusion surgery last year, posting his best finish since he tied for second at The Barclays in 2013.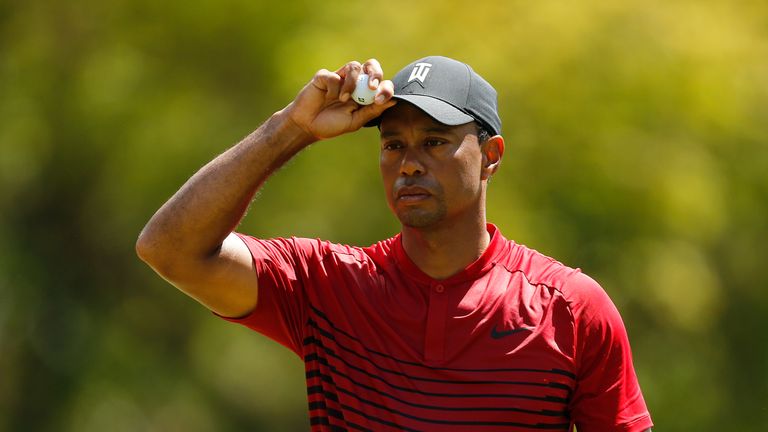 The 42-year-old declared himself delighted with how his all-round game has improved since beginning his comeback at the Farmers Insurance Open in January, and Woods will enjoy a day off before heading to Bay Hill to prepare for what is expected to be his final event before the Masters.
Woods has not competed at Bay Hill since receiving the trophy from the late, great Palmer for the eighth time back in 2013, and he will now attempt to become the first player in PGA Tour history to win the same tournament nine times.
"I believe my game is progressing. I had really some nice building blocks at Honda and I've had a few tweaks for this week and it paid off," said Woods after his lengthy putt to force a play-off against Casey pulled up short on the final green at Innisbrook.
"I hit the ball well, made some putts this week and, you know, the thing that I was the most happy about this week is when I did miss, I missed on the correct side and that's what we have to do out here.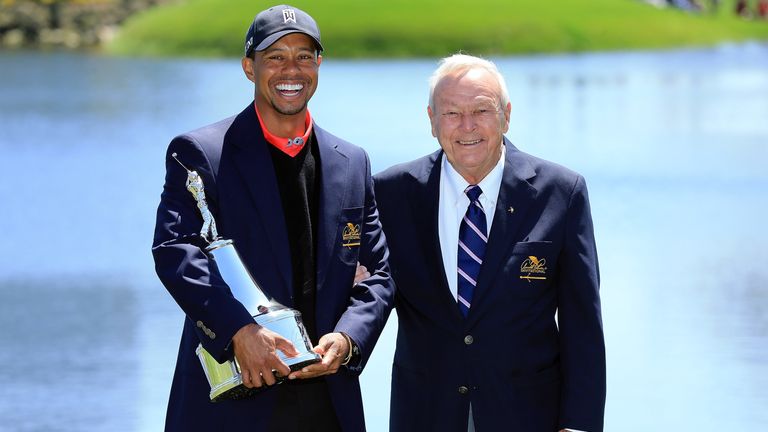 "My up and downs were relatively easy this week, all things considered. You know, if I missed the fairway I was on the correct side. If I missed the green, I was on the correct side. That adds up over the course of a week.
"I'm not touching the clubs on Monday, I'll get some rest and get ready to head to Bay Hill. I've got some things to do but I haven't played Arnold's tournament in a few years now.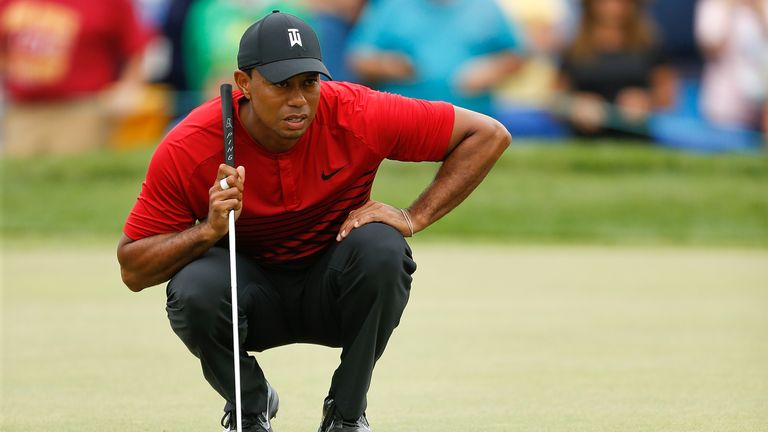 "Unfortunately, I didn't play before his passing, but it's going to be good for me to get back. I've had some great memories there, I have won there a few times. It's a great town and atmosphere."
Woods had hoped to play at Bay Hill in 2016 in the knowledge that it could have been his last chance to play in Palmer's event with the legendary host present, and his fears were realised when "The King" passed away at the age of 87 on the eve of the 2016 Ryder Cup.
"I'm really looking forward to next week," Woods added. "I wanted to play there a couple years ago. We knew Arnold was not in very good shape, and I wanted to play one last time before he moved on and unfortunately I just couldn't play.
"So, it'll be nice to go back to Orlando. My kids were born there, I've had a lot of success, I used to live there. Good week next week."