Tiger Woods and Phil Mickelson enjoy good finishes at the Masters
By Keith Jackson at Augusta National
Last Updated: 08/04/18 9:28pm
Tiger Woods and Phil Mickelson enjoyed spirited finishes to an otherwise disappointing Masters as both fired their first sub-70 scores of the week in the final round.
Woods made his first eagle of the tournament at the 15th and went on to card a three-under 69 which lifted him back to one over par, while Mickelson finished one shot further back after a 67.
Faced with the prospect of recording his worst Masters finish as a professional, Woods made a bright start with a birdie at the second and, although he erred at the next, he grazed the cup with his tee shot to the fourth and converted the putt for a two.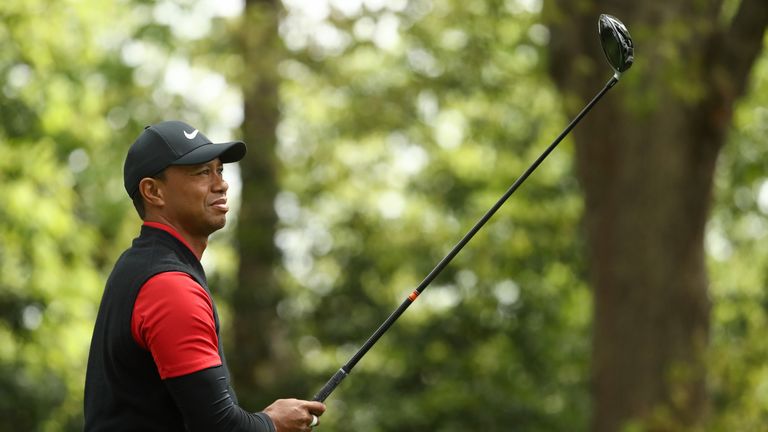 The 42-year-old littered his card with two more bogeys at seven and nine either side of a birdie at eight, but he produced a high-quality back nine and followed a birdie at the 13th with a delightful second to inside 10 feet at the long 15th and made no mistake with the putt for eagle.
Woods picked up another shot at the penultimate hole, but a three-putt bogey at the last summed up his week following three rounds of frustration, in which he had played the par-fives in only one under.
"I felt I hit it well enough off the tee to do some things, but I hit my irons awful for the week," said Woods. "I did not putt well today, three‑putted seven and 18 there. I just didn't put it together when I needed to for the entire week.
"My swing is slightly off. I was pleased with the way I was able to drive it, but I just could not convert with my irons. I struggled with controlling the shape, and if you can't do that, you can't control the distance. So it was one of those weeks in that regard.
"But to be able to play this golf course and to be able to tee it up and play in the Masters, this is one of the greatest walks in all of golf. I had missed it for the last couple of years, so I'm glad I'm competing in this tournament.
"And to face the challenges out there, I missed it, I really did. I missed competing against these guys as it's such a great event, and the best run event in all of our sport."
Woods also said he was likely to take some time off after a "gruelling" build-up to the Masters, which saw him play four tournaments in five weeks up to Bay Hill.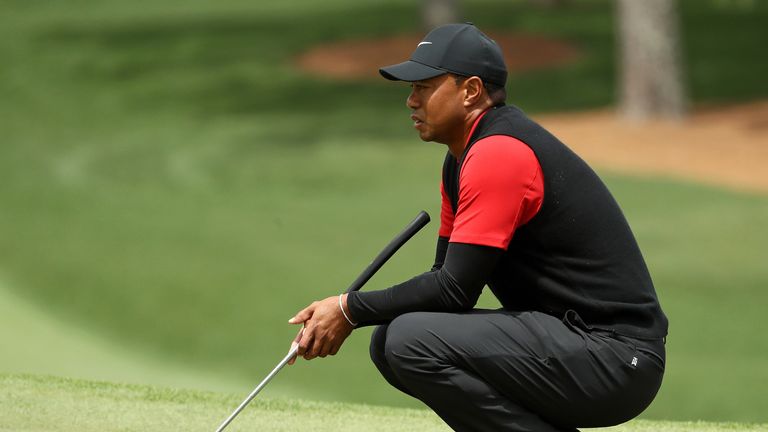 "Generally after this Tournament I put away the clubs for a while," he added. "I usually take three to four weeks off, the clubs are put in the closet and I just kind of get away for a while. The run up to this event is pretty hard and pretty gruelling. I pushed myself pretty hard to get ready and it's tiring."
Mickelson had earlier climbed into the top 35 on the leaderboard with comfortably his best round of the week, getting up and running with three straight birdies from the second before stuttering mid-round, dropping shots at eight and 11.
But his card thereafter was identical to that of Woods, with birdies at 13 and 17 and an eagle at the 15th, and his four at the last saw him close on two over.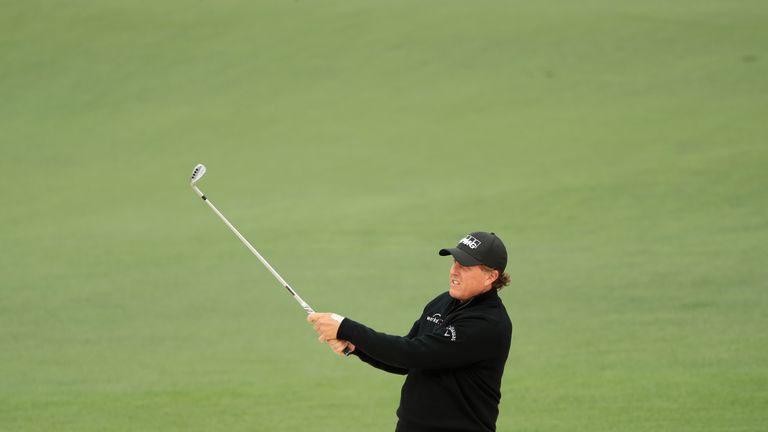 The 47-year-old had fancied his chances of claiming a fourth victory at Augusta National this week after some impressive performances this year, but after he kicked off with a round of 70 on Thursday, a 79 in the second round left him out of contention - and he admits his driving has been the problem.
"It's been very consistent day-in, day-out with my golf swing," said Mickelson. "But my driver - I missed a lot of big drives this week. I did a little bit last week [as well].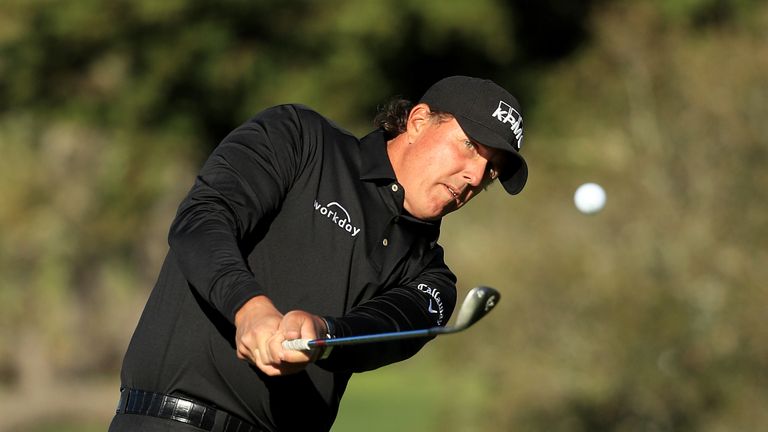 "It's the first time this year I've done that, as far as what I'm used to, and the reason why I've been so consistent is that I haven't been making those big numbers. But these last two weeks I've made some pretty big numbers, here especially."
Despite making five birdies and an eagle at the 15th in his fourth round, Mickelson added: "I hit it a little bit better, but I really only hit one shot exactly as I wanted to. It was the seven-iron on 17 this afternoon where I hit it to about three or four feet. It just was a little bit off."