Clarke 'disgusted' by opener
Defending champion Darren Clarke admitted he felt "disgusted" after struggling to a six-over 76 on the first day of The Open.
Last Updated: 20/07/12 4:47pm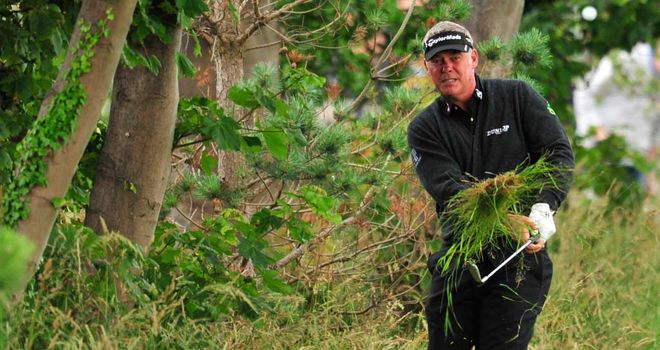 Darren Clarke reflected on a "bad day at the office" after beginning the defence of his Open Championship title with a six-over 76.
The Northern Irishman failed to take advantage of the calm and dry early conditions at Royal Lytham, littering his card with seven bogeys before declaring he was "basically disgusted with myself".
After turning in 37, Clarke picked up his lone birdie at the 10th only to give it straight back at 11 before leaking three shots in a row from the 14th.
"I don't think you could publish my thoughts right now," said Clarke, who has made the cut in only one event this season.
"It's The Open - the biggest and best championship in the world - and the course is so benign, but I couldn't save or gain any momentum. It was a bad day at the office.
"The crowds were great and showed their support, but unfortunately I couldn't reciprocate."
And when asked if he had thought about his exploits at Sandwich 12 months ago, he added: "Yeah, coming up the last - how the beep did I manage to win this?"