Justin Rose felt 'hard done by' after being penalised at the Qatar Masters
Justin Rose was left fuming after he carded a 68 in the opening round of the Qatar Masters on Wednesday.
Last Updated: 23/01/13 4:58pm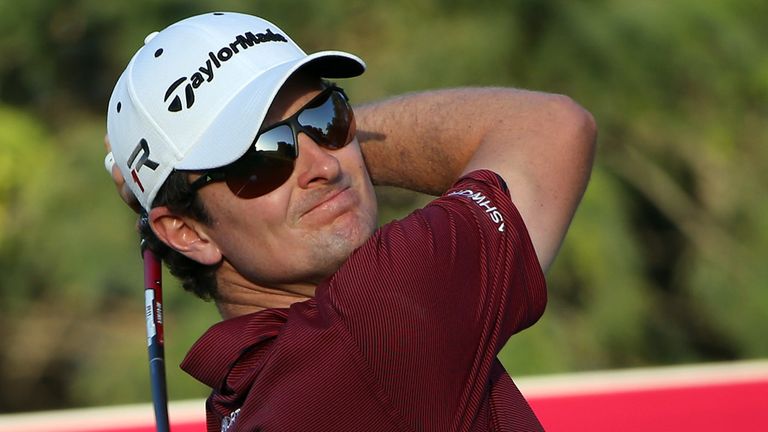 The world number four was handed a one-shot penalty on the 17th green after the ball moved as he was about to tap-in.
Rose claims he was a victim of circumstance and is unhappy with the decision despite making the call himself.
"I feel completely hard done by. The greens here aren't perfect - there were a lot of little ridges and humps and hollows out there. Indentations I suppose," Rose said.
"It was unfortunate timing as I put my putter behind the ball which I know didn't cause it to move. But it was at the same time the ball was finding a little indentation on the green which obviously caused it to move."
Portugal's Rocardo Santos, the European Tour's rookie of the year in 2012, scorched around the Doha Golf Club layout in 65 in the calm morning conditions, leading by a shot after round one.
"Winning Rookie of the Year gave me a lot of confidence for this season," said Santos, who finished fourth last week in Abu Dhabi.
"I practice a lot to have a more consistent game and that's my target for this season, that and just enjoy myself."