Lee Westwood reveals he is working with Tiger Woods' coach Sean Foley
Lee Westwood has been working with the coach of Tiger Woods and Justin Rose as he steps up his bid for a first major.
Last Updated: 16/07/13 8:53am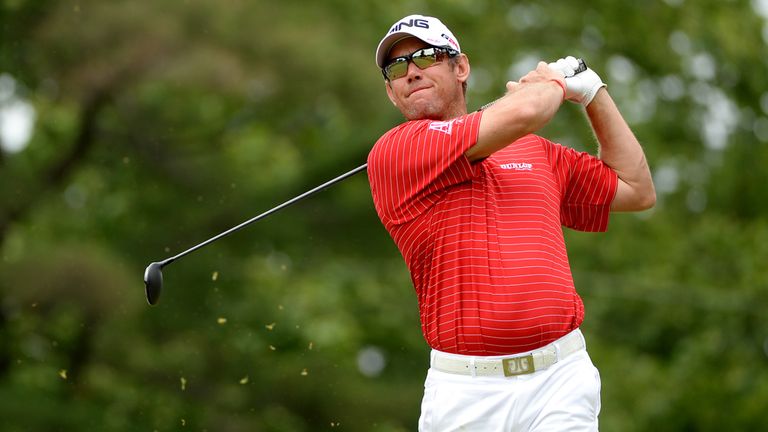 Westwood, who has finished in the top three of each of the four majors but has yet to taste victory, has turned to Canadian Sean Foley, his first coach since splitting with Pete Cowen last summer.
The 40-year-old said: "The idea of linking up with Sean was to get back to swinging the way I used to.
"I finished with Pete Cowen last August and after so long without a coach I felt I was getting a bit out of synch.
"So, a couple of weeks ago we had a five-hour session that went really well.
"We spent most of the time working on my posture and my position at address and I feel like I'm hitting the ball a lot better. I'm definitely hitting it a lot further."
Westwood feels his long game has suffered at the expense of his short game in recent times and believes Foley can help remedy that.
"I've spoken to him before, just on a casual basis, and I found what he had to say was pretty simple to follow," he said.
"That really appealed to me. I don't want to get overloaded with gimmicky stuff."
He added: "When you look at what Sean has achieved with Tiger and Justin, plus the likes of Hunter Mahan, you've got to say he is in the top drawer as a coach."