Gonzalo Fernandez-Castano believes the Seve Trophy should be made compulsory
Gonzalo Fernandez-Castano believes the Seve Trophy should be made compulsory for players who qualify or are selected.
Last Updated: 12/10/13 4:07pm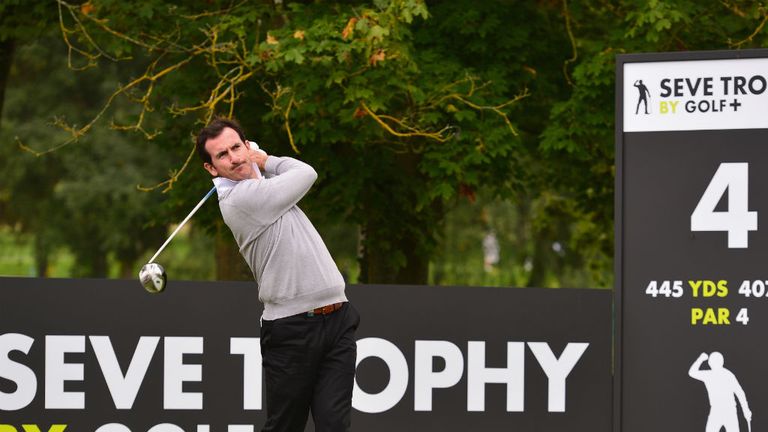 The Spaniard was part of the European team who secured only their second victory in the event's history as they edged out GB & Ireland 15-13 in Paris over the weekend.
However, despite a thrilling contest, the tournament was overshadowed by talk of underwhelming crowds and the absence of numerous big-name US-based players who opted to skip the event.
Rory McIlroy, Lee Westwood, Henrik Stenson, Justin Rose, Luke Donald, Sergio Garcia, Ian Poulter and Graeme McDowell all declined the chance to compete and Fernandez-Castano believes the European Tour should take action to prevent the situation reoccurring.
"The Seve Trophy is fun and it's about team spirit and match play," he stated. "That's why I still can't believe the better players on the European Team were not here to support the event.
"I don't know what we can do about it but maybe it has to be compulsory to play.
"The Seve Trophy is important for the European Tour because it's about getting to know better how to play team golf. I haven't played team golf for a very long time, since my amateur days.
"I hope this tournament continues as the European Tour needs it. It's because of this tournament that we are very successful in the Ryder Cup."
Players meeting
Fernandez-Castano revealed he was hopeful the topic might be raised at a players' meeting at this week's Portugal Masters in the Algarve.
"We have a Tournament Players committee meeting this coming week in Portugal and we can discuss the matter," he continued.
"It's not on the agenda but maybe someone will raise the issue in 'other business' as we need to do something to protect the event's future."
However, Thomas Bjorn - who also formed part of the victorious European team in France - had rather different view on the absentees, insisting he understood their predicament given the hectic PGA Tour schedule at this time of year.
The veteran Dane, who is also a member of the Tournament Players committee, said: "We must understand what those guys playing in the States go through.
"They come off a massive run in America and as long as tournaments come thick and fast it's going to be difficult for them.
"One of the purposes of the Seve Trophy is trying to build that Ryder Cup sense in those who have not played Ryder Cup. I understand the bigger names did not play, I have sympathy for them."