Kirsty Gallacher reflects on highs and lows at Masters
By Keith Jackson
Last Updated: 20/04/16 12:20pm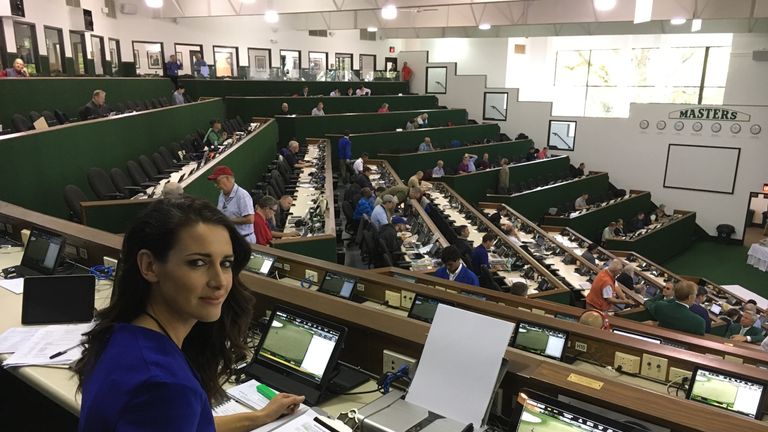 Sky Sports News HQ presenter Kirsty Gallacher reflects on a week of fun, drama and big stories during the 80th Masters at Augusta National in a special Q&A with Skysports.com
Favourite interview of the week?
I'd loved the reaction from Rickie Fowler, Justin Thomas and Jordan Spieth during the Par 3 competition. One rookie, one defending champion and one world No 5 in the same group, they are really great friends and the atmosphere in their group was fantastic.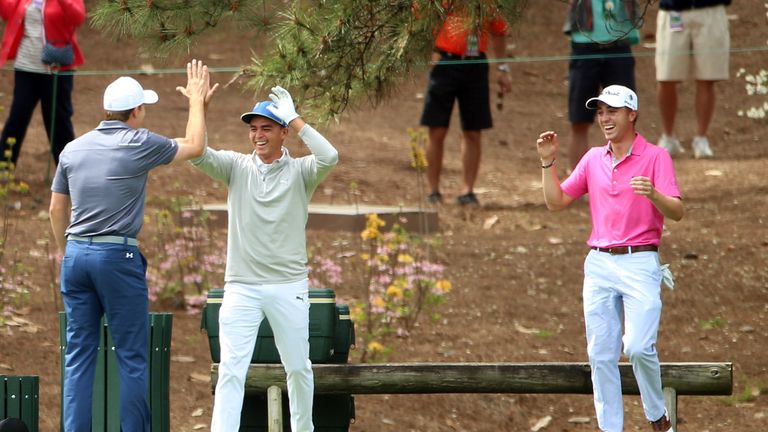 It was a really funny, light-hearted interview at the end of a great day for them. Justin and Rickie both had a hole in one on the fourth, the day after Jordan had hosted the traditional Champions Dinner at Augusta, so they all enjoyed time in the spotlight in the Masters build-up.
Their reaction to the aces when we watched them on the monitor was memorable, and it's always nice to be able to chat to the defending Masters champion the day before the tournament starts.
Anything unexpected?
I felt a little for Tom Watson when he arrived with Jack Nicklaus and Gary Player. He started to walk off when they got to me and it was as if he felt he didn't quite belong in that group. Obviously it was a little awkward for him filling in for Arnold Palmer, and the big moment of their day was Gary's hole in one at the seventh. Jack had one last year, so Tom was the only member of that trio without an Augusta ace.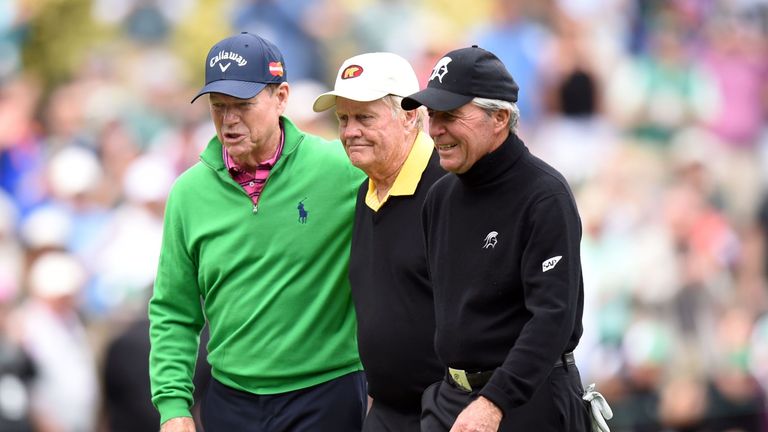 It was an unexpected scenario, and I felt sorry for Tom afterwards. I felt like I had alienated him a little bit, although jokingly, and I'm sure he won't lose any sleep over it!
Apart from Danny Willett's victory, what was the best story of the week?
I'd have to say Bryson DeChambeau. I think he's a real star of the future - I like his style, and the fact he brings something extra to golf with his scientific set-up. He's also a traditionalist who obviously has enormous respect for the history and etiquette of the game, that's refreshing to see in someone so young.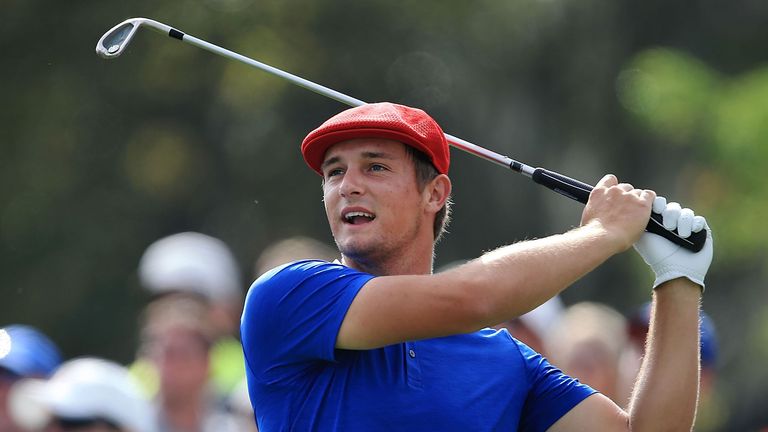 He played really well during the week and thoroughly deserved his visit to the Butler Cabin on Sunday after finishing as leading amateur. And what a start he made to his professional career - tied for fourth at the RBC Heritage, that's a huge achievement.
Any significant differences at Augusta this year?
The most significant difference at Augusta this year was definitely the weather. It was much more chilly than in recent years, and even when we've had some adverse weather in the past, there have still been a couple of days where you're sweltering on the studio floor or at my interview area on the par 3 course.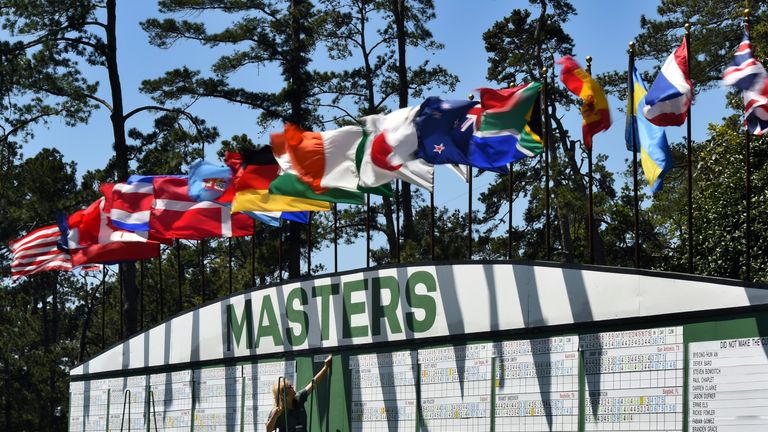 This year the weather was reasonably consistent, but chilly each day and a lot of people likened it to an "average English summer" rather than traditional Augusta heat and humidity. And it was quite breezy as well, which was reflected in the scoring over the first three days.
What were the most shocking Masters moments?
I was shocked when I saw Ernie Els taking six putts on the very first hole of his tournament. I felt so bad for him, and he also missed short putts on 17 and 18, so to get round in 80 was actually a pretty good effort considering he started with a nine!
That was one of the big talking points and, of course, the other significant moment in the tournament was Jordan Spieth making that seven at the 12th on Sunday. My dad said the winner will be the one that holds his nerve on the back nine in the final round, and he was exactly right. Jordan's nerve deserted him for a moment, but Danny Willett's resolve survived the ultimate test over the last couple of hours - he was the man of steel this year.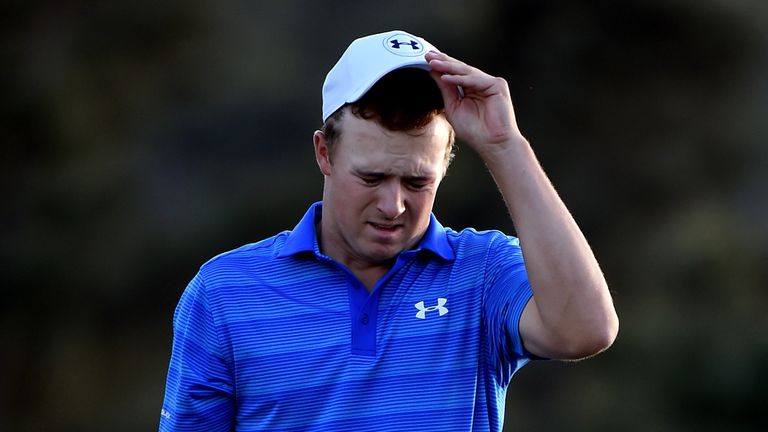 Nobody could have predicted Jordan's downfall at the 12th. He was not quite on top of his game all week, but his sheer determination allied with his incredible putting skills kept him in front for three and a half days. The pressure got to him at the most famous par-three in golf, although he did well to drag himself back into it with birdies at 13 and 15. But he left himself with too much to do.
And the good?
The three holes in one at the 16th on Sunday was a new Masters record, and it really got the crowd going for what would prove to be a memorable final day. Shane Lowry was the first to celebrate, then Davis Love III emulated the Irishman.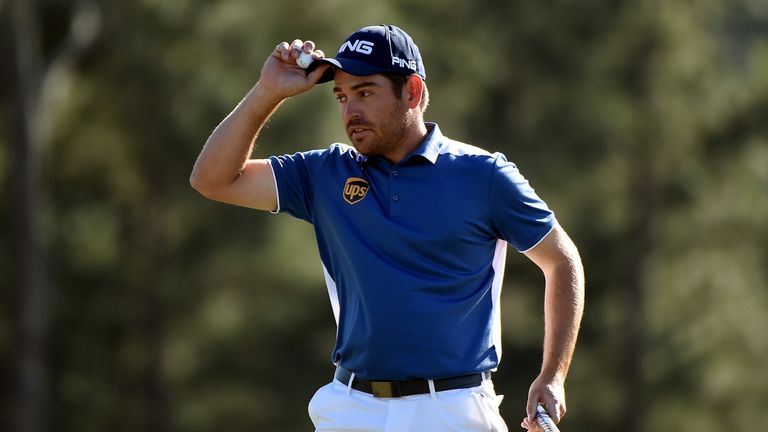 But the best of the bunch was Louis Oosthuizen's ace, which was just incredible. The way his ball knocked JB Holmes' out of the way before dropping into the cup? I'm not sure I've ever seen anything quite like that before.
How good a week was it for Europe?
I was very proud to see five Englishmen in the top 10, and there were nine Europeans in the top 21 overall. But if you break down the leaderboard by nationality, it is abundantly clear that this year's Masters was a brilliant showcase for global golf.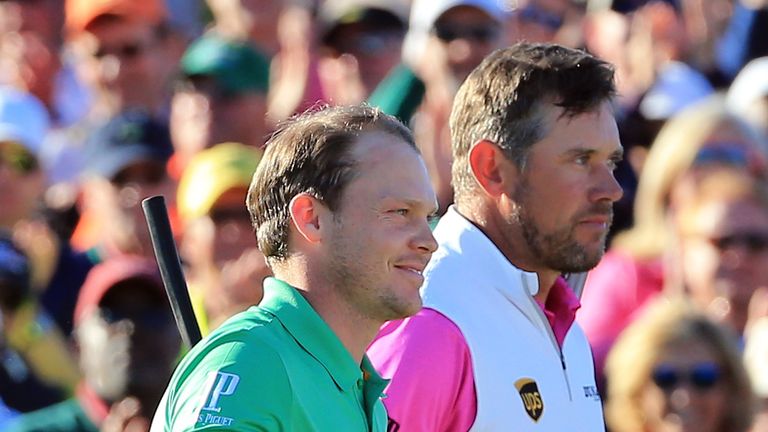 As well as the strong showing from Europe, we had Hideki Matsuyama and Kiradech Aphibarnrat generating interest in Asia, Emiliano Grillo and 2009 champion Angel Cabrera flew the flag for Argentina and both finished in the top 25, Jason Day was the top Aussie and Danny Lee's tie for 17th was great for New Zealand golf.
And, of course, having all those English and European golfers at the top end of the leaderboard was a huge boost for the Ryder Cup later this year. Darren Clarke would have been delighted to see so many of his prospective players performing so well on such a big stage, and he is certain to have a vast array of talent - both raw and experienced - on his team at Hazeltine.