The lighter side of events from Wentworth with the Sky Sports team
By Sky Sports Golf
Last Updated: 29/05/17 8:09am
It's been another enjoyable week of high-class golfing action at the BMW PGA Championship, but there was also plenty of entertainment off the course at Wentworth.
Andrew "Beef" Johnston and Open champion Henrik Stenson were, predictably, at the centre of attention for much of the fun and games, with Nick Dougherty featuring in the majority of the light-hearted moments throughout the week.
Nick found out that interviewing Stenson at the Sky Cart can be a tricky experience, but could he prevent the charismatic Swede from "getting inside his head" and not reducing the host to laughter?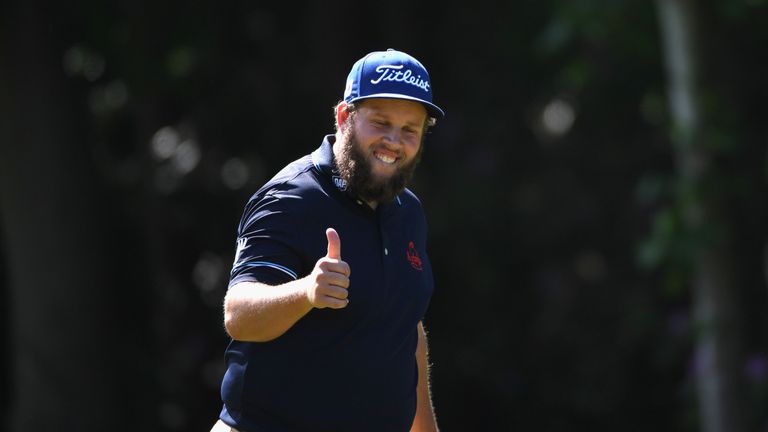 And how is it best to sign off an interview with Beef? Handshake, fist bump or a chest bump? Well, Nick may have got it wrong first time around, so they took the chance to perfect their farewells later on.
The video above also features all the best highlights from the various masterclass from the range and the Sky Zone, featuring the likes of Ian Poulter, Lee Westwood, Shane Lowry and Justin Rose.
Click on the video to watch the best moments from behind the scenes at the BMW PGA Championship ...