Justin Rose struggles on greens as Tommy Fleetwood fights back in Dubai
By Keith Jackson
Last Updated: 18/11/17 7:21am
Justin Rose felt his putting was to blame for him missing the chance to post another low score as he fired an erratic second-round 70 at the DP World Tour Championship.
Rose overtook long-time leader Tommy Fleetwood in the projected Race to Dubai standings with his opening 66 at the Jumeirah Golf Estates, but the tables were turned on day two after Fleetwood reclaimed top spot with a 65.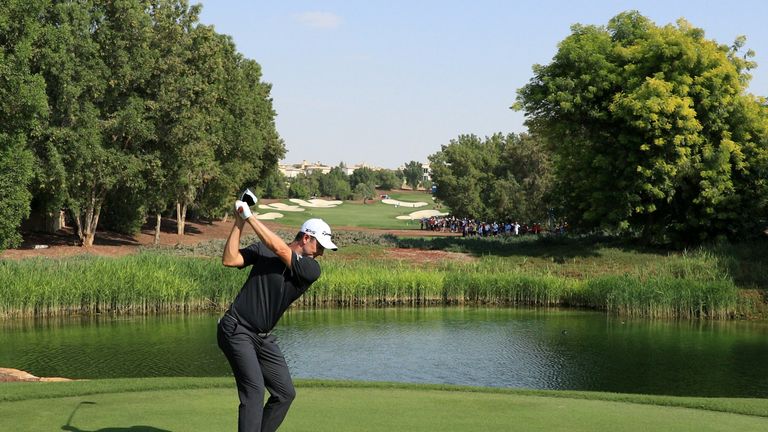 The battle to end the season as European No 1 looks certain to go down to the wire in Dubai as Fleetwood closed to within two strokes of Rose, who admitted he struggled to read the greens as he put together a four-birdie, two-bogey round.
Rose was tied for second and just a shot behind tournament leader Matt Fitzpatrick as he came down the 620-yard last hole, but he missed a six-foot putt for par to sign off with a disappointing six.
"It's actually a tricky day to try to sum up," said a perplexed Rose afterwards. "I drove the ball really, really well, which obviously set up an opportunity to shoot a really good score. I just felt like the putter really was the weakest link today.
"I had a really hard time reading the greens, that was what I found the hardest. I created quite a few good chances, especially on the back nine again. The front nine was steady enough, but then couldn't quite capitalise with wedges in my hand at 10 and 11. So I think was a day that could have been a couple better but for the putter.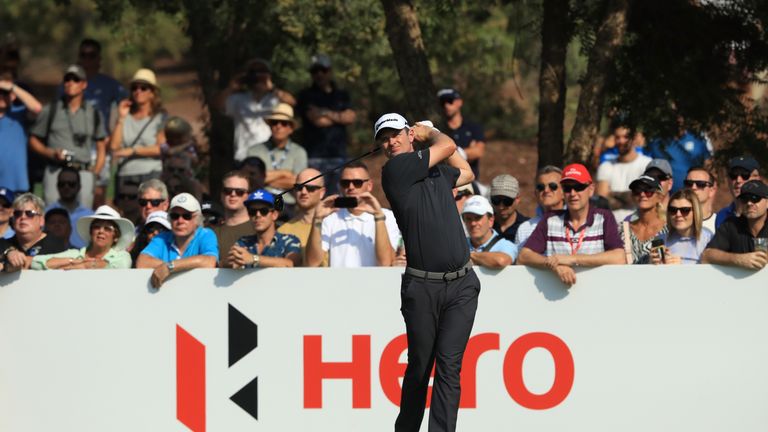 "I felt like the greens were breaking more. I was under-reading putts which, when the greens get quicker, there's a little bit less holding the ball in the slope."
Rose insisted that his concentration had not wavered after Fleetwood's seven-under round which put him back in pole position in the Race to Dubai battle, and he added: "I knew there was a good score to be out there, but from Tommy's point of view it's a great bounce-back after yesterday.
"But it doesn't really make much difference to me in my mind-set. It might make a difference on Sunday because I know there's tons of permutations still, but in terms of my task, it doesn't make too much difference.
"You don't want to leave yourself too much to do on Sunday from too far back, so I'll just come out tomorrow and have a good, positive mind-set and try to make a few birdies, and I might spend an extra 20 minutes on the putting green in the morning.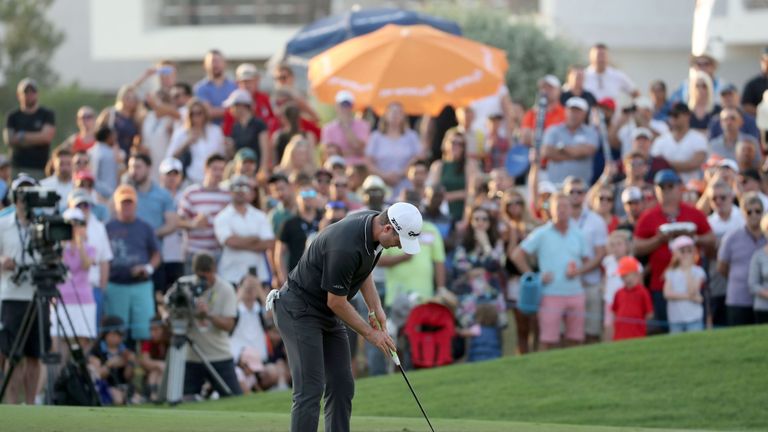 "Today was an exciting day's golf from a Race to Dubai point of view. But, halfway stage, I'd probably have signed up for that if somebody said on Wednesday, you would be in this position after two rounds, I'd have taken it, and it's a position you can build on the weekend.
"I did leave a couple out there, but in the course of 72 holes, there's always a spell or round where you feel like you left a few out there.
"The three-wood right at the last was an unforced error, but then to compound it with a three-putt was annoying. It's a really confusing visual coming up 18. It's hard to see the whole putting surface and there's so much going on in the backdrop that when I had my last look towards the target, your brain takes in a lot of information.
"I probably wasn't clear on my target and my shot and bailed out there. The third shot was kind of a playable one if you played it perfect, and I was a yard short of probably being six feet. So I nearly played a great third shot but maybe tried to force the putt."