Justin Rose reflects on winning 2002 British Masters at Woburn
By Sky Sports Golf
Last Updated: 06/12/17 5:40pm
Justin Rose will host the 2018 British Masters supported by Sky Sports, 16 years on from registering one of the most poignant wins of his career in the event.
Rose will follow Ian Poulter, Luke Donald and Lee Westwood as tournament host when the event heads to Walton Heath from October 11-14, having claimed a memorable victory at Woburn in 2002.
A memorable final-day encounter against Poulter saw the future Olympic champion post a final-round 65 and claim a one-shot victory, just months before the death of his father.
"Rose, staying at Poulter's house that week, began the final round three strokes adrift of 54-hole leader Phillip Price but came through a birdie-filled tussle with his close friend to secure a second European Tour title.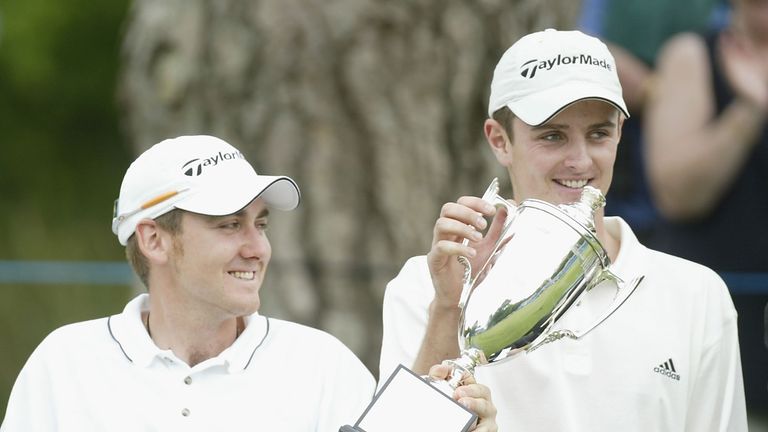 The British Masters is a tournament that is special to me," Rose said. "It (2002) was the only event my dad was able to be there to see me win as a pro, so from that point of view it has always had fond memories for me.
"My dad had been battling leukaemia for a while and had gone into remission and then relapsed. I knew he was having a tough time, so I don't know where I got the strength from to play that type of golf.
"Maybe that's where, from him, to show him I was going to be successful after a tough start to my professional career. I'm very grateful that I was able to win and justify all his belief and faith in me as he was my biggest supporter and advocate."
Click on the video above to hear the full interview.