Tommy Fleetwood claims early lead after 66 in Abu Dhabi
By Keith Jackson
Last Updated: 18/01/18 11:18am
Tommy Fleetwood refused to be daunted by playing with Rory McIlroy and Dustin Johnson as he set the early pace at the Abu Dhabi HSBC Championship.
Fleetwood enjoyed a "stress-free" 66 with six birdies and without a bogey off his card, the Englishman faring far better than McIlroy (69) and world No 1 Johnson (72) to claim the clubhouse lead.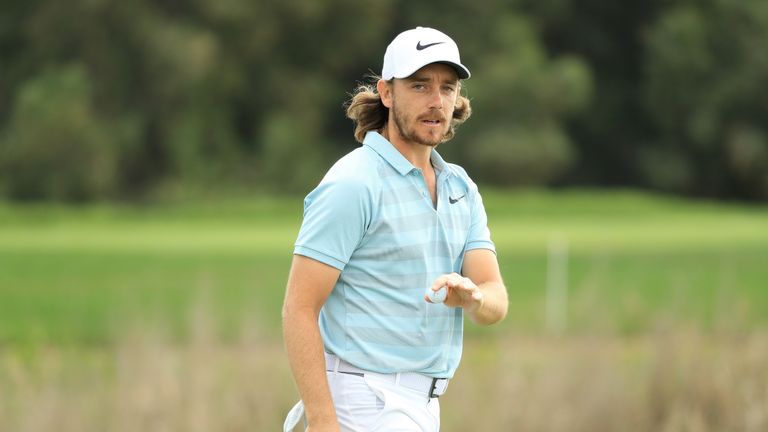 The defending champion and reigning European No 1 was delighted with his all-round performance and hit all 18 greens in regulation, setting him up for a stout defence the title he won by a shot ahead of Johnson last year.
"It was very good, very stress-free, and I played really well from start to finish," said Fleetwood. "I felt like I did what you need to do well around this golf course, which is drive it well, hit your irons, but you can't really be too greedy all the time. Then my pace putting was really good. I just basically did what you need to do to get a good score around the course.
"It's a good golf course to hit 18 greens around. It was just a good ball-striking round and nice to start the year off like that. I had control of my ball really from the get-go. Eighteen greens, that doesn't happen very often so nice to do it around here.
"There were a couple of shots, like the seventh which has the widest green in the world, so that was kind of a missed green when I hit it to about 200 foot! But it was just a good day," added Fleetwood, who relished the chance to play in the marquee group with Johnson and McIlroy.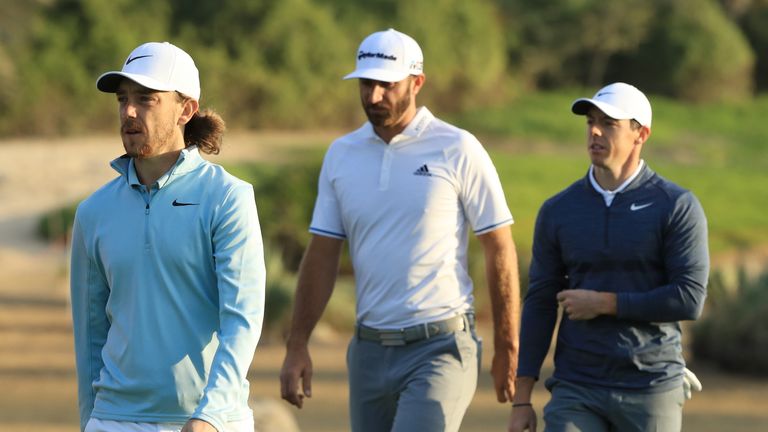 "I think during my career, I think I'm going to struggle to find a better three-ball, really," he said. "It doesn't matter how long I play. That might be the best one I get. It's great. All you can do is concentrate on your own game and that's kind of what you always do is you set out to play the best you can.
"I don't know what I'll do in my career and nobody knows what the future holds but I think these two might be going down in the history books, so it will be nice to tell them that I played these two in a three-ball."