Rory McIlroy boosts Abu Dhabi HSBC Championship chances with finishing eagle on day two
By Keith Jackson
Last Updated: 19/01/18 6:38pm
Rory McIlroy described his final-hole eagle as "massive" as he produced an outstanding finish to boost his chances of making a winning return to action in Abu Dhabi.
McIlroy added a 66 to his opening 69 and completed 36 holes without a single bogey on his card in his first competitive start since October last year, although he managed only one birdie over seven par-fives until atoning in style towards the end of day two.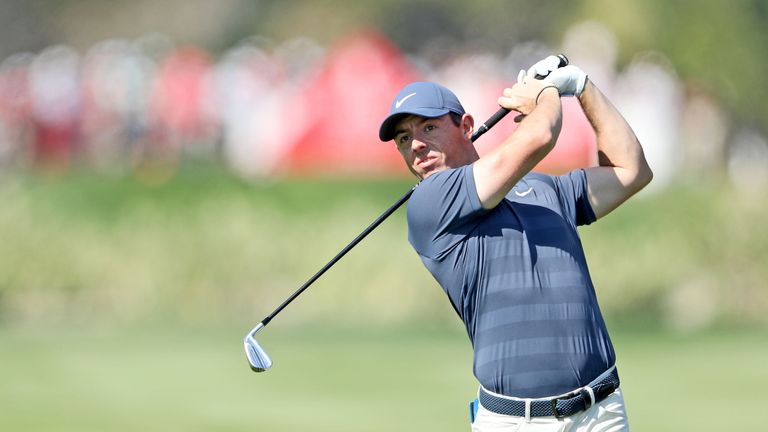 The four-time major champion was five strokes behind clubhouse leader Thomas Pieters when he launched his final drive of the day down the fairway, and he followed that with a delightful long-iron to 25 feet before sending the packed grandstands into raptures when the putt for a three found the middle of the cup.
"It's massive," he said when asked about his eagle afterwards. "Five shots to make up over the weekend is quite a lot especially with a bunched leaderboard, so to cut that deficit to three, I feel so much closer to the lead.
"It was a nice way to finish. I felt like I gave myself tons of chances on the back nine and it was sort of difficult to convert them. I always struggle to read these greens, the colour of them and I feel like I'm hitting good putts and they are just sliding by the edges.
"But it was nice, I stayed patient and feel like I got what I deserved on the last for staying so patient and it was nice to finish with a three, leapfrog a few guys and get myself into contention for the weekend.
"If I get off to a hot start tomorrow before the leaders go off, and all of a sudden you're one back or tied or the lead, and then you're really in the tournament."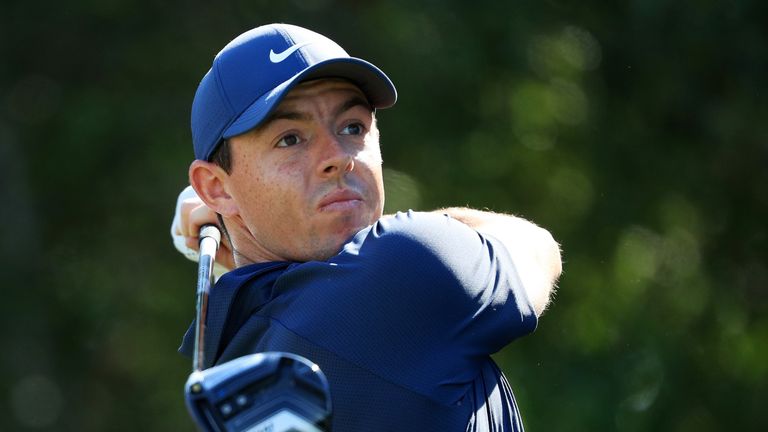 McIlroy insisted that his patience had again been a useful asset, and he believes the work he has put in on his game during his three-and-a-half month winter break has been time well spent on the range.
"It's very satisfying," he added. "I've done quite a bit of work over the off-season and worked on my swing and a couple little tweaks here and there.
"They seem to have paid off already. It's nice to see that the work I put in on the range can translate onto the golf course, and that's been a great thing to see for me over the last two days.
"The first two days I've been really, really happy with, and I played really solid. Today was an improvement on yesterday just in terms of scoring, but I feel like I hit the ball very similar and gave myself a lot of chances. Probably could have been a bit better again but I'm right in the mix after two days, and you know, I'll really happy in that position.
"I guess whenever you're going out and you see that guys had got to double digits (under par) already, you know that there are good scores out there but again you just can't let that influence the way you play or try to press too much or influence your attitude.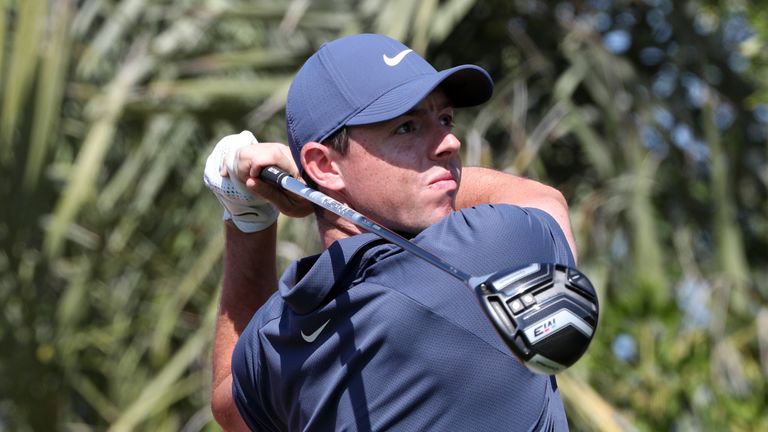 "So I just, again, tried to stay as patient as possible. I didn't birdie any of the first three par-fives and made the eagle on the last. If I can tidy up that part of it a little bit, I feel like I've got a really good chance this weekend."
McIlroy also enjoyed two days playing alongside world No 1 Dustin Johnson and European No 1 Tommy Fleetwood, who are also firmly in contention heading into the weekend, and being able to keep up with Johnson's long driving was another positive for the Northern Irishman.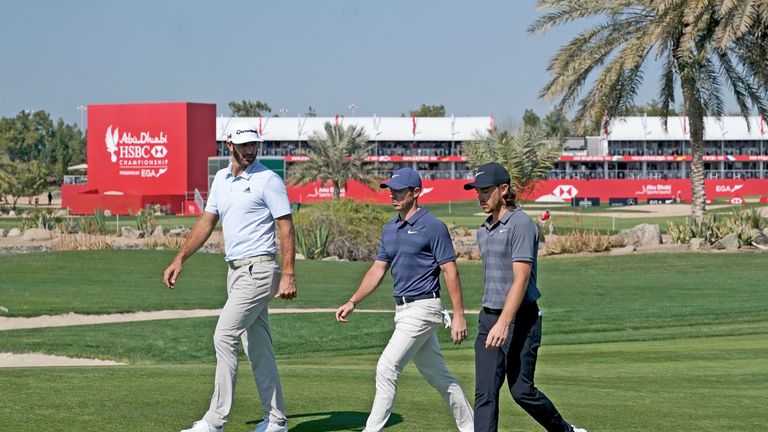 "Dustin played awfully well, after the finish he had yesterday to come back out and play like that, he showed quite a lot of resilience," McIlroy said. "Tommy, as well. Tommy didn't play quite as well as yesterday, but he still shot four under and he's right in the mix.
"We all played well. Everyone was hitting good shots. That's all we were seeing and it is nice when you play in a group like that, you feed off one another.
"DJ is definitely the No 1 player in the world right now and one of, if not the best driver of the golf ball and to be up there with him over the first two days proves to me that I'm doing the right things and gives me confidence going forward. It proves I'm back to full fitness and 100 per cent health."