European golf enjoyed a huge weekend, which bodes well for the Ryder Cup
By Keith Jackson, Golf Editor
Last Updated: 24/01/18 6:39pm
Digital editor Keith Jackson reflects on five huge success stories for European golf worldwide featuring three victories, an encouraging return for Rory McIlroy, and a very happy Ryder Cup captain.
There is still plenty of golf to be played before Le Golf National takes centre stage at the end of September, but whether you were keeping track of events in Abu Dhabi, Singapore or California, there were European winners in all parts of the world...
Tommy Fleetwood
After holding off the likes of Dustin Johnson, Martin Kaymer and Henrik Stenson to win in Abu Dhabi last year, few could have predicted what a monumental 12 months Tommy Fleetwood would have - on and off the course.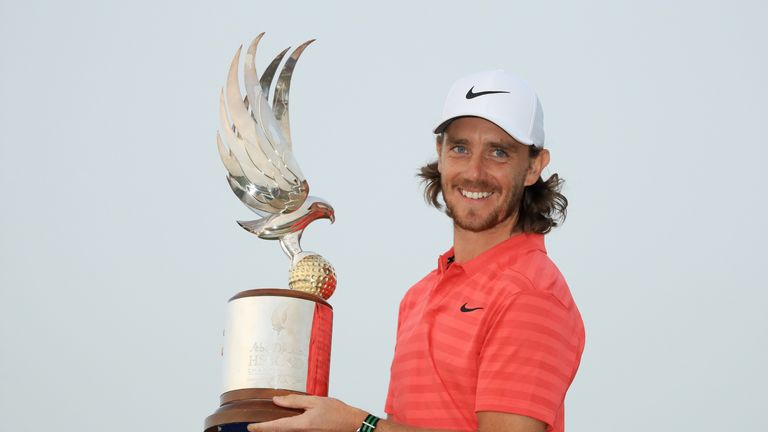 Another big win in France, at this year's Ryder Cup venue no less, a new baby son, crowned European No 1, an invite from Tiger Woods to play in the Bahamas, a wife, and now a successful defence back where it all kicked off!
Fleetwood celebrated his 27th birthday last week in a vastly different place, personally and professionally, to where he was when he turned 26, and the "Tommy Flusher" bandwagon shows no signs of slowing down.
His emotional response to being presented with the coveted Seve Ballesteros Award at the start of last week was genuine and honest, recognition from his peers for all he has achieved over the last year, and Fleetwood has put himself on course to have his name etched on that particular trophy again in 2018.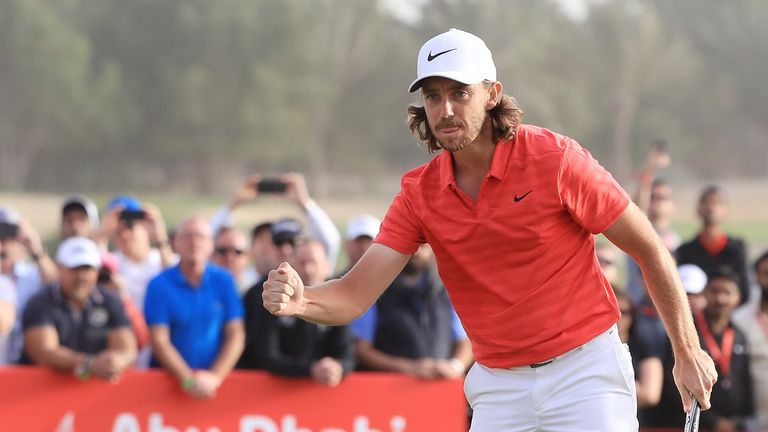 The charismatic Englishman is now knocking on the door of the world's top 10, and it's a near-certainty that he will start the Masters among the favourites.
He continues to enhance his reputation as one of the best ball-strikers in the world, and when he gets hot with the putter? As Rory McIlroy said on Sunday, this guy is "seriously impressive".
Sergio Garcia
While many of his prospective Ryder Cup team-mates were enjoying a birdie-fest in Abu Dhabi, Sergio Garcia was battling the elements at the Singapore Open.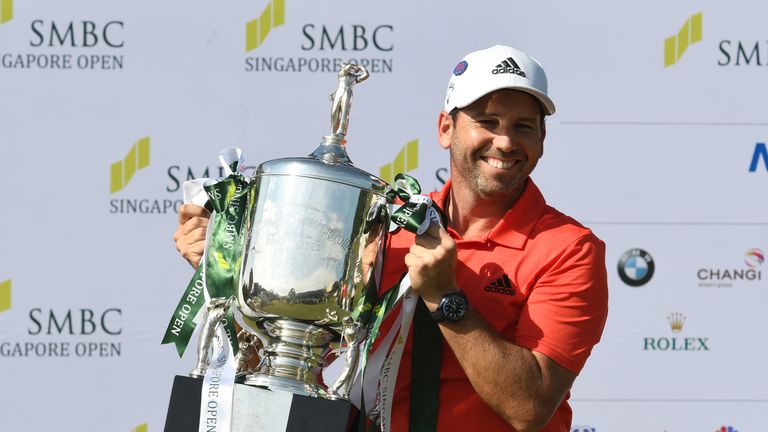 And it was a winning battle, the Masters champion showing his class and cruising to a five-shot victory - a perfect way to start his 20th year as a professional.
Garcia's win was also the first since changing equipment towards the end of last year, a move that has an adverse effect on a number of high-quality golfers in the past.
Much like Fleetwood, 2017 was a life-changing year for the Spaniard on and off the course, and few would bet against him defending his title in Dubai this week.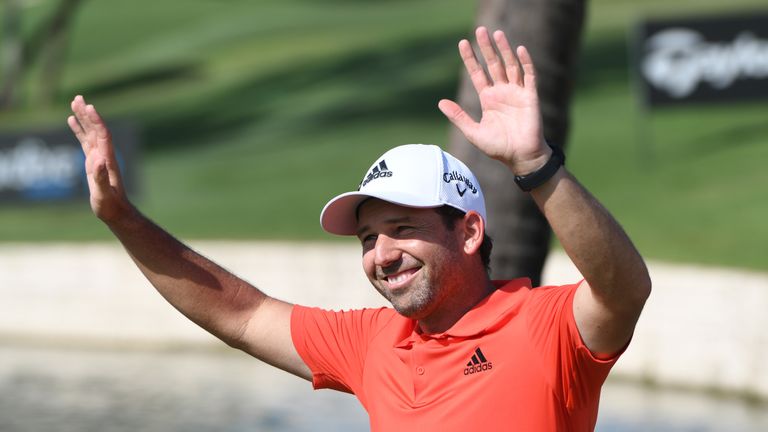 He will also be thinking ahead to putting together a menu for the traditional champions' dinner at Augusta National, which will take place just a few days after his wife, Angela, is due to give birth to their first child.
Garcia has many distractions to contend with over the coming weeks, but they are distractions he will relish and welcome.
Jon Rahm
It is difficult to believe that Rahm has been a professional golfer for less than 20 months, and not many players in history have had such a successful start to their careers among the paid ranks.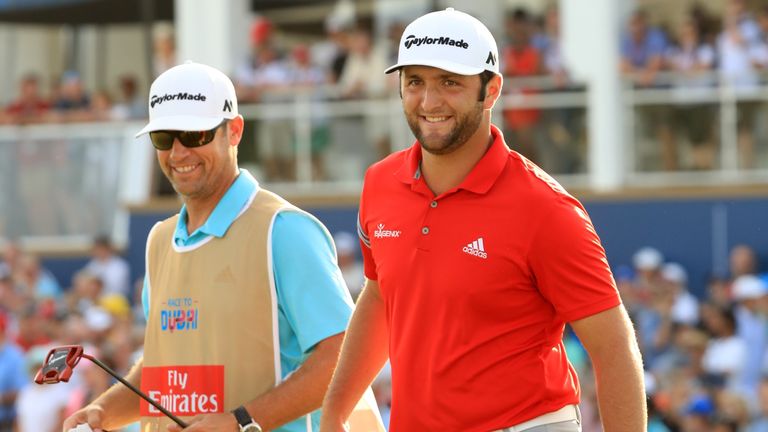 The swashbuckling Spaniard, just 23 years of age, will head to Torrey Pines this week as defending champion, with his already-huge confidence boosted further by victory at the CareerBuilder Challenge.
Rahm won two further titles on the European Tour last year, both in lucrative Rolex Series events, and his runner-up finish in Kapalua earlier this month followed by victory at La Quinta has elevated him to second in the world rankings - 135 places higher than when he teed up at Torrey Pines 12 months ago.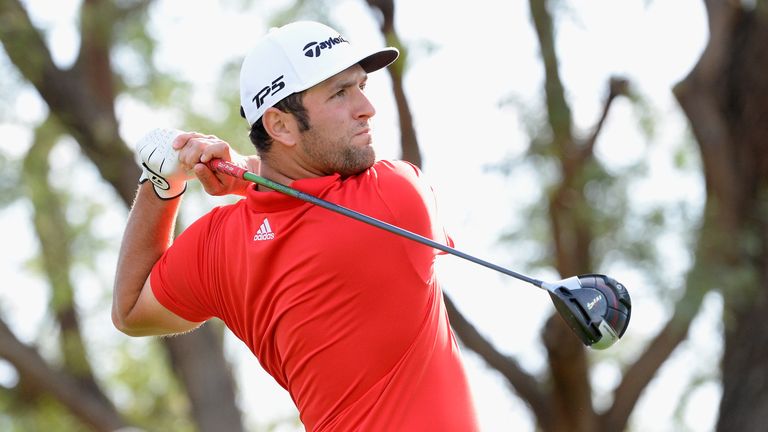 He is blessed with a raw, natural talent, immense power and a fierce competitive instinct that has prompted inevitable comparisons with a certain Severiano Ballesteros, but Rahm is taking all the attention in his stride.
Jon Rahm is currently the most exciting player to watch in the world, and I'm fairly sure he is going to retain that title for the foreseeable future.
Rory McIlroy
While Fleetwood, Garcia and Rahm were clutching silverware while boarding their flights on Sunday evening, McIlroy hopped onto his private jet reflecting on another "close, but no cigar" week in Abu Dhabi.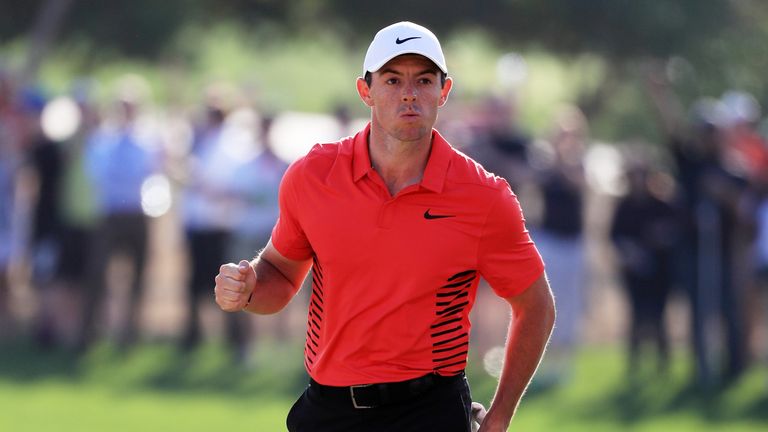 However, the positives for McIlroy's first tournament start since October far outweighed the negatives, of which there were very few over the week.
Many have described a winless, injury-hit 2017 as a "write off" or a "waste of a year" for McIlroy, but I'm looking at it as a year for him to learn from, and all the signs are that he has already made a start.
McIlroy was open and honest about the mistakes he made that contributed to the rib-joint injury that first flared up in South Africa last January. He is now fully aware that you cannot enjoy a period of downtime and then spend days hammering thousands of balls at the range, even if it is vitally important to test new equipment.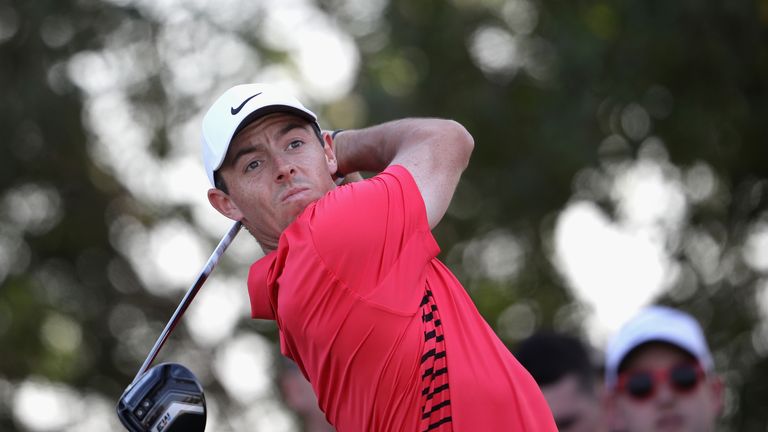 The four-time major champion looked refreshed, and as fit and healthy as he's ever looked last week, his swing looked in good order, his wedge play showed improvement, and his touch on and around the greens looked sharp considering his lengthy absence from competition.
Of course, there are refinements to be made, but they are minor and there is much to look forward to for McIlroy over the next 10 months or so. Is there any genuine golf fan out there who would enjoy seeing him being helped into a new Green Jacket by Garcia in early April?
Thomas Bjorn
Tommy Fleetwood, Sergio Garcia and Jon Rahm will awake on Monday morning with broad smiles, while Rory McIlroy will most likely have a satisfied grin, but perhaps the biggest smile will belong to Thomas Bjorn.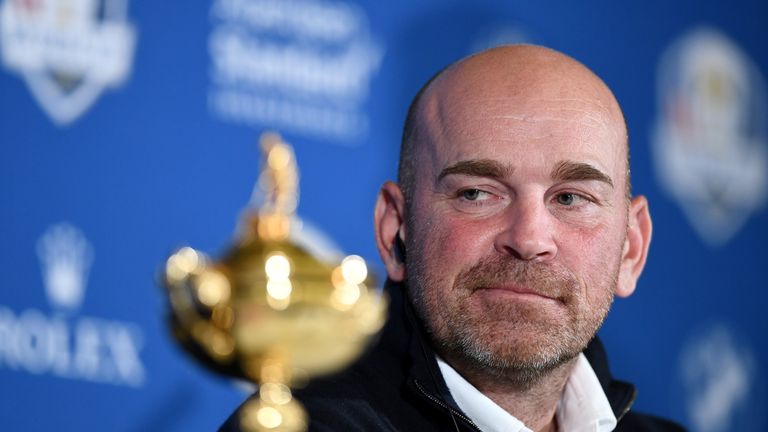 The four players above are locked in for Europe's Ryder Cup team, and captain Bjorn will surely be overjoyed at how his line-up for Paris is shaping up.
Yes, the contest is still some time away and there will doubtless be several players who drift in and out of form before the qualifying period draws to a close.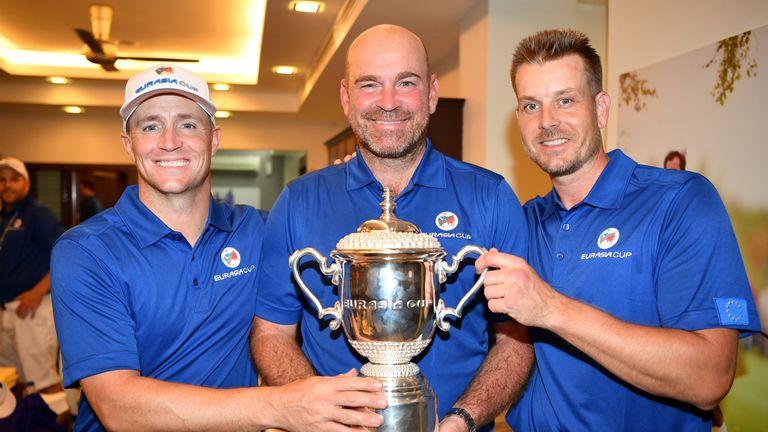 But right now, things looks rosy for Bjorn's chances of regaining the famous gold trophy. If the Dane picked his team based on the current world rankings, all of his 12 players would be inside the top 30.
And to see three of them lifting silverware on Sunday? That's huge for Bjorn, and huge for European golf in general. Long may it continue!