Keith Pelley praises European Tour trial at Shot Clock Masters
By Ali Stafford
Last Updated: 10/06/18 6:10pm
Keith Pelley has hailed the Shot Clock Masters as a success and is pleased with positive reaction to the ground-breaking event.
The European Tour trialed an innovative format at Diamond Country Club, with every shot played under a time limit and penalties for those breaking the time allowances.
Rounds were significantly quicker than the European Tour average across all four rounds in Austria, where Mikko Korhonen claimed a six-shot victory, with Pelley pleased with the pace of play.
"We've seen this week that this (Shot Clock) can definitely improve the game," Pelley told Sky Sports. "It also shows that if the players get into the right mindset, then they can play quicker.
"I think it makes it better viewer experience for those watching on television, a better customer experience at the tournaments and the golfers love it as well."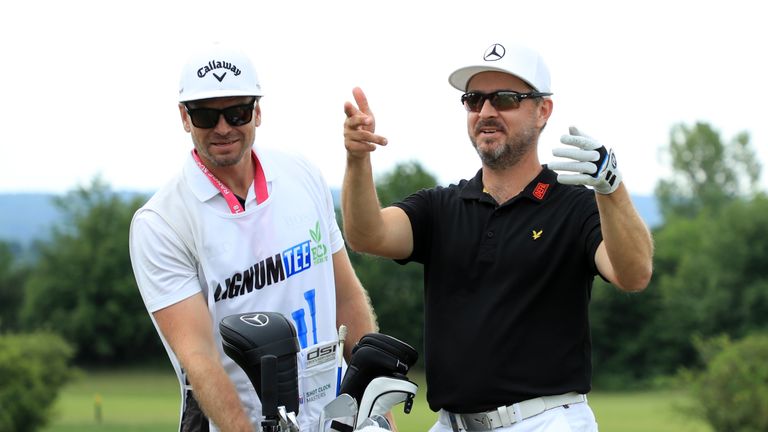 Players were given either a 40 or 50-second limit depending on the type of shot being played, with two "time-extensions" allowed per round to give them an additional 40 seconds.
Four players received one-shot penalties for falling foul of the guidelines over the weekend, with Pelley open to using the Shot Clocks again in the future.
"I think it has been something that worked," Pelley added. "The response that we've had socially and from the players themselves has been overwhelming.
"Now we're going to digest everything that happens, we're not going to rush in to making a decision that is detrimental to anything that we're doing on the tour or in global golf.
"When you catapult ahead 10 years, we'll be saying how archaic what we did in 2018 was. I think we've done a terrific job this week."