Richard Kaufman reflects on the Shot Clock Masters experiment
"We should be applauding Keith Pelley and the European Tour for putting their necks on the block and trying to do something"
Last Updated: 12/06/18 4:41pm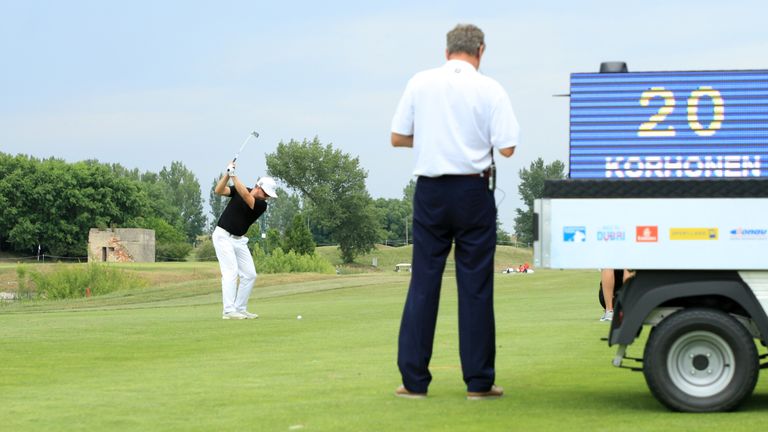 Richard Kaufman reflects on last week's Shot Clock Masters and applauds the European Tour for their innovative attempt to speed up the pace of play.
Last weekend, I was sat doing some homework for the Shot Clock Masters, while watching the PGA Tour action at the Memorial. Sitting there, watching the final three-ball take 35 minutes to finish at the 17th green and then play 18, I was wondering how many shots Messrs DeChambeau, Cantlay and Stanley would be docked if they were under the shot clock.
I am an avid golf watcher (obviously) but there are times where if I didn't have the self-interest of needing to view some of it for work reasons, that I would switch off. It is at times unwatchable.
Slow play is on the agenda and the Shot Clock Masters was a European Tour innovation to attempt to start taking it off the table. Is slow play the only issue golf has to deal with? No, of course, it isn't, but one agenda at a time!
We should be applauding (chief executive) Keith Pelley and the European Tour for putting their necks on the block and trying to do something. So many things could have gone wrong last week to make them look stupid, from a technology aspect and from a golfing standpoint. The easy thing would be to do nothing and carry on as it is.
So, did the Shot Clock Masters work in speeding the professional game up in Austria last week? Yes, it did and by an average of just over 30 minutes per group over the first three days. Unfortunately, timings for the final round, when the players were in twoballs, were ruined by the thunderstorms. Not even Pelley can do anything about Mother Nature.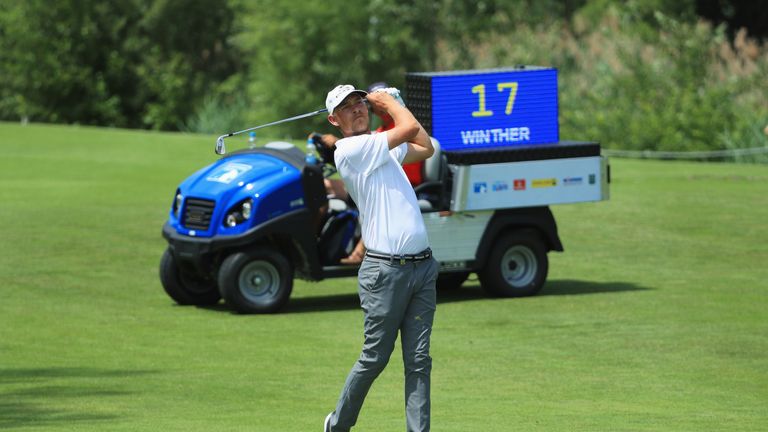 Wednesday afternoon, the commentators and part of the production team had a meeting with tournament director David Garland and the chief referee John Paramour. We were told how things would work and how the players would be timed.
My understanding from that meeting, with regards to approach shots, for example, was once the ball came to rest from Player One, the second player would have a five-second buffer when the referee would announce "time" and the clock would then start counting down to 40.
I was in the commentary box and not on the course, but it seemed to me that players were given far greater leniency than that. I saw players discussing club selection with their caddie after the ball came to rest. And the clock not starting until they had club in hand and were getting ready to step into their shot. It was very rare to see the clock ticking below 10 seconds before the player hit.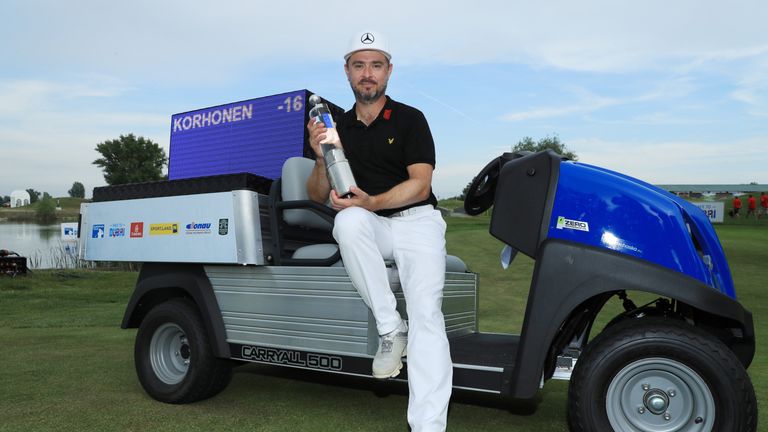 So, I am very surprised that four players ended up getting a shot-clock violation, given the leeway afforded to the players. Despite this, we still saw half-an-hour coming off each round on average.
Imagine, as Andrew Coltart suggested in commentary this week, if we reduced the timings to 30 from 40 seconds and stuck more strictly to when the player had to hit. Sub-four-hour rounds for threeballs would become the norm. The golf would be much more fun to watch and then we can move on to another agenda to help a game we all care about.
Pelley told Sky Sports on Sunday that there is "no question" we will see the shot clock in the future. The European Tour will now take away the feedback and the statistics and go from there.
I didn't speak to every player in the field last week. But I spoke to quite a few and not one had anything negative to say about playing under these circumstances. For the players who are naturally fast, it was a breath of fresh air being allowed to play golf at their natural rhythm rather than being hampered by players hitting at a snail's pace.
And I bet there are some players who had to come out of their normal pre-shot routine to make sure they didn't fall foul of the clock that actually played better.
I can imagine that last week's event was a costly exercise for the European Tour with the need for 20 referees to follow each group, armed with ipads, linked up to the LED screens via wifi.
Technology, though, will improve, so the grand nature of that challenge in Austria will be simplified in years to come. I think I am right that the quickest round at Diamond Country Club for a threeball was three hours, 47 minutes. I wonder how that will compare to the events at Shinnecock Hills this week at the US Open?