Hero Challenge: Matt Kuchar beats Charley Hoffman in Edinburgh final
By Ali Stafford
Last Updated: 10/07/18 9:24pm
Matt Kuchar came inches away from a hole-in-one on his way to beating compatriot Charley Hoffman in the final of the Hero Challenge in Edinburgh.
Six players took part in the head-to-head target-golf challenge towards a boxed green overlooking Edinburgh Castle, with higher scores given to those getting their efforts closest to the flag.
A maximum of 25 points were given for balls finishing in the inner circle near the pin, with 15 points awarded for efforts in the middle circle, 10 points for the outer circle and five points for any other shot staying on the green.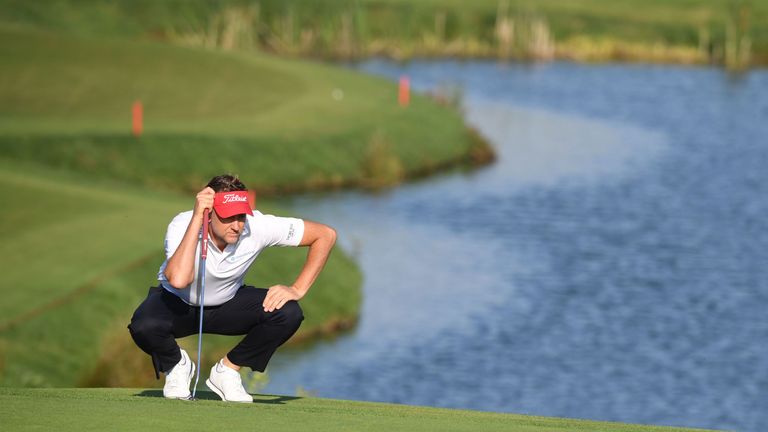 Kuchar topped his group and beat Poulter 45-30 in the semi-final, before seeing off Hoffman with a shot to spare after firing the inner circle in front of more than 2,000 spectators in the final.
"Every shot I was nervous over!" Kuchar said. "The energy that existed was so exciting and it was a real thrill to be there."
The first round saw the players split into two groups of three, based on world rankings, with players having five shots each at the target and the two top in each group progressing in to the semi-finals.
Rafa Cabrera-Bello found the green with all five efforts to top the group ahead of Poulter and Shubhankar Sharma, only for the Spaniard to lose his semi-final to Hoffman in a nearest-the-pin challenge.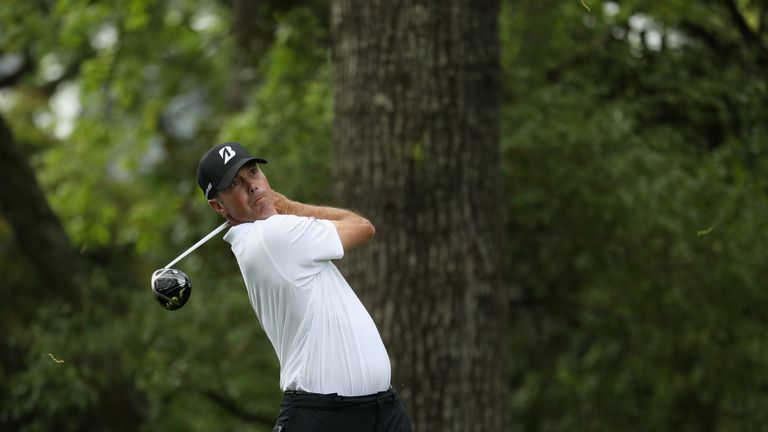 Kuchar and Hoffman shared top spot in the second group ahead of home-favourite Richie Ramsay, only for Kuchar to first place after going closest to the pin with his effort.
Results
Group 1
Rafa Cabrera Bello - 25pts
Ian Poulter - 20pts
Shubhankar Sharma - 15pts
Group 2
Matt Kuchar - 25pts
Charley Hoffman - 25pts
Richie Ramsay - 20pts
Semi Finals
Rafa Cabrera Bello 20-20 Charley Hoffman
Matt Kuchar 45-30 Ian Poulter
Final
Matt Kuchar 40-15 Charley Hoffman