European Tour returns to historic Walton Heath for Sky Sports British Masters
Last Updated: 08/10/18 8:22pm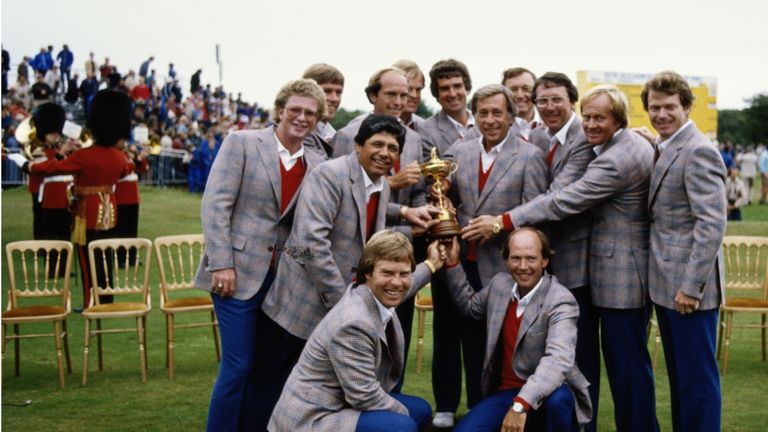 The European Tour will return to Walton Heath for the first time in 27 years when the Sky Sports British Masters tees off on Thursday morning.
The Surrey course has not hosted a tournament on the Tour since the European Open in 1991 - a hiatus that belies the grandeur of a venue that is soaked in history.
Founded in 1903, its two courses are plotted on a swathe of heathland just inside the M25, with the original Old Course opening in 1904 and the New Course following nine years later - both designed by Herbert Fowler.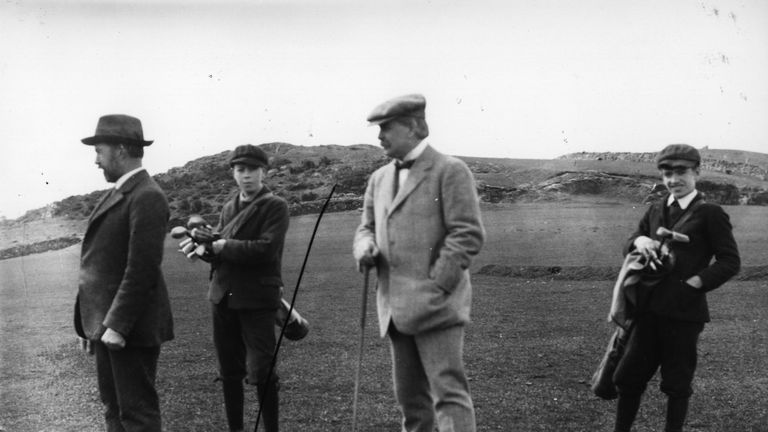 The Duke of Windsor was club captain in 1935 and during his year ascended to the throne as King Edward VIII, leaving Walton Heath as the only club in history to have a reigning monarch as a captain. Prime Ministers David Lloyd George and Winston Churchill were also both members in their day.
Five-time British Open champion James Braid was the first club professional, holding the post for 46 years until 1950, and to this day, there have still only ever been three club pros.
It hosted five European Opens in all between 1978 and 1991, and in 2011, was the venue for the Senior Open Championship - won by Russ Cochran.
Since 2005, it has been the venue for the US Open qualifying tournament, but its finest hour came in 1981, when the club stepped in to host the Ryder Cup because The Belfry was not ready.
That match was to be the last time the home team played as Great Britain and Ireland and featured what many consider to be the finest-ever American team, with Jack Nicklaus, Tom Watson, Hale Irwin, Larry Nelson, Johnny Miller and Lee Trevino all helping to secure an 18.5-9.5 win.
The Old Course itself is a challenging layout that plays a lot like a links course, despite no whiff of sea air.
Long drives over the distinctive heather are required with punishing bunkers guarding errant shots that avoid the thick stuff.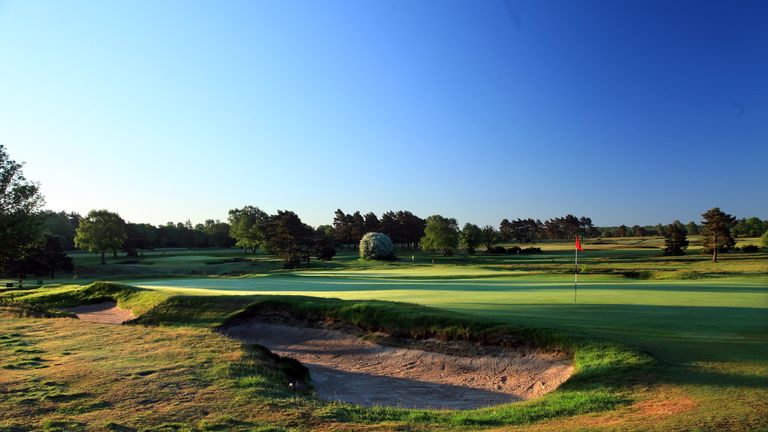 This week they are playing 16 holes of the Old Course and two from the New Course, and Justin Rose is thrilled to be hosting at one of his favourite venues.
"I had plenty of venue options to host the British Masters but I was pretty resolute that this is where I wanted to take it. It doesn't get any better than this, especially when you get out on the course. The views across the heath are stunning."
The next stop on the European Tour is the Sky Sports British Masters and there will be live coverage throughout the week beginning with the Hero Challenge from 6.30pm on Tuesday.