British Masters: Francesco Molinari favoured over Ryder Cup team-mates
Last Updated: 11/10/18 6:19am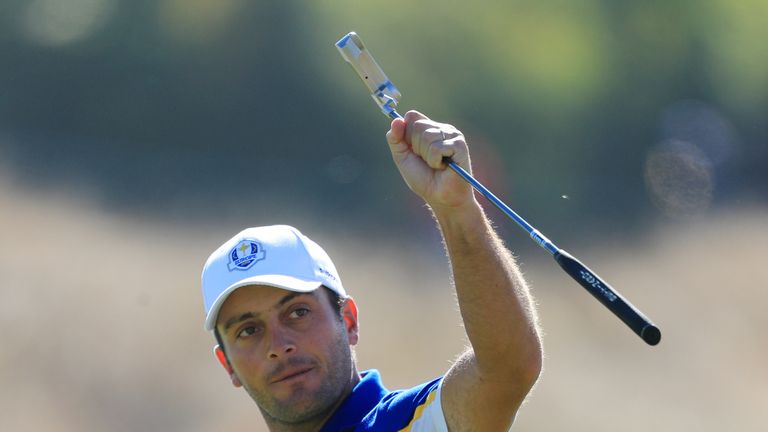 Ahead of the Sky Sports British Masters, presenter Nick Dougherty has been studying the field and believes Ryder Cup record-breaker Francesco Molinari will be tough to beat at Walton Heath.
It's hard to separate Justin Rose, Francesco Molinari and Tommy Fleetwood this week, and I don't think anybody would be surprised if one of those three were to win this week.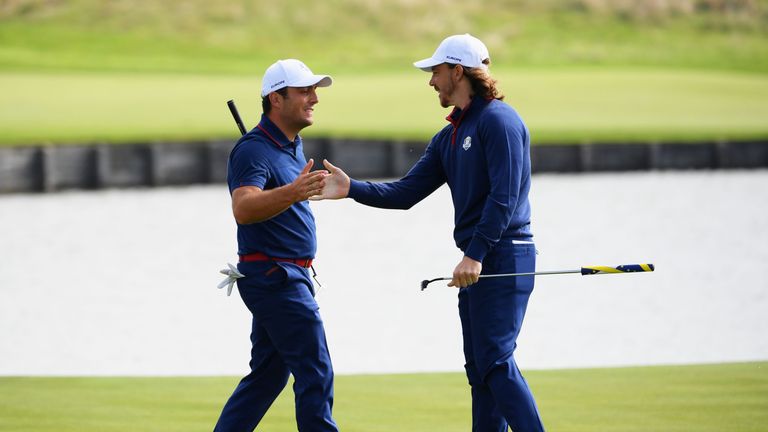 All three are playing great golf, and they'll still be on a massive high from the Ryder Cup. Tommy has played an extra week at the Dunhill Links and admitted he's a little tired, but I'd still expect hi to go well here.
Francesco is coming off his record-breaking five wins out of five in the Ryder Cup, and he's just had an amazing year. The Open champion will fancy his chances at Walton Heath, and another victory here would consolidate his position at the top of the Race to Dubai standings.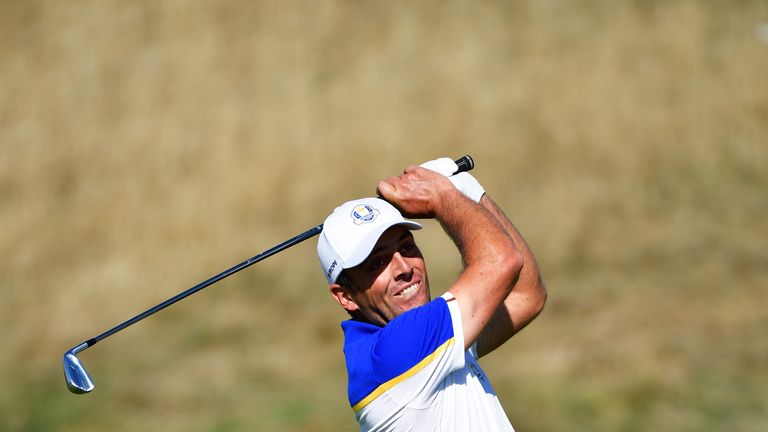 He's had a week off to rest and reflect on his achievements at Le Golf National, and his game is well-suited to this golf course. You have to keep it in play, and distance control with your irons is a key factor here.
For me, he's the favourite this week because he is oozing confidence, although we must also remember that their week at the Ryder Cup would have been an emotionally draining experience for all three, and Thorbjorn Olesen of course.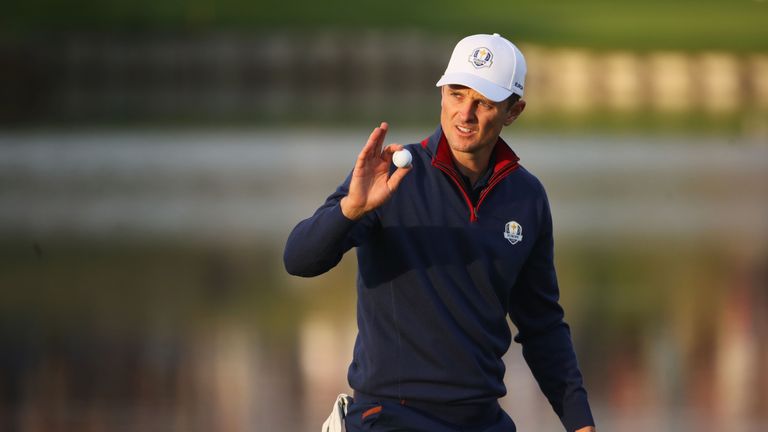 Justin is Justin, and there's every chance he could blitz the field this week and win by six, but Francesco, for me, just has the edge for the British Masters.
Don't rule out Beef
There's been a lot of interest in Andrew "Beef" Johnston this week, and he has a great record at Walton Heath during qualifying for the US Open.
Beef got his week off to a great start with his win at the Hero Challenge at Canary Wharf on Tuesday night, and I feel he's due a big win.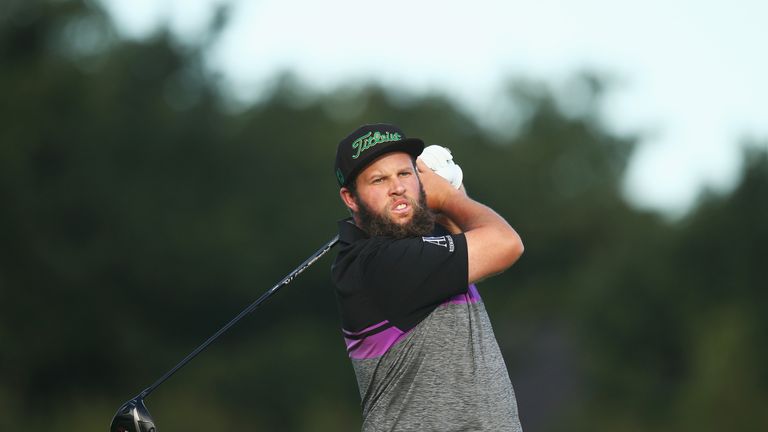 He's not had a bad season, but he hasn't quite managed to get across the line when he's been in contention. Beef had a near-miss in India when he lost to Matt Wallace in a play-off, but he's been inconsistent since then, with one top-10 in Sweden and a couple of missed cuts.
But playing in front of his home fans always gives him a lift, and the crowd at Walton Heath will be right behind him on every hole. It's a course he knows very well, and his strong tee-to-green game should serve him well this week.
Another guy to look out for this week could be Padraig Harrington. You can hardly call a three-time major winner an underdog, but looking at his Race to Dubai ranking, he's not considered one of the favourites either.
However, he's had a few decent results lately and has been playing nicely. Padraig was second at the Czech Masters, fifth at the KLM Open, and he was seventh at last week's Alfred Dunhill Links Championship.
And, like Rose, Molinari and Fleetwood, Harrington also has the excitement vibe from the Ryder Cup having been one of Thomas Bjorn's assistant captains, and he can feed off that energy again this week.
I would not be surprised to see Harrington go close this week. He's been close a few times recently, and his game looks like being where he wants it to be right now.
And, if he gets a sniff of a chance, he's been there and done it enough times to know exactly what it takes to get across the line.