Tony Jacklin believes Colin Montgomerie does not deserve place in Hall of Fame
Tony Jacklin has criticised the decision to elect Colin Montgomerie and Fred Couples into the World Golf Hall of Fame.
Last Updated: 07/05/13 6:59am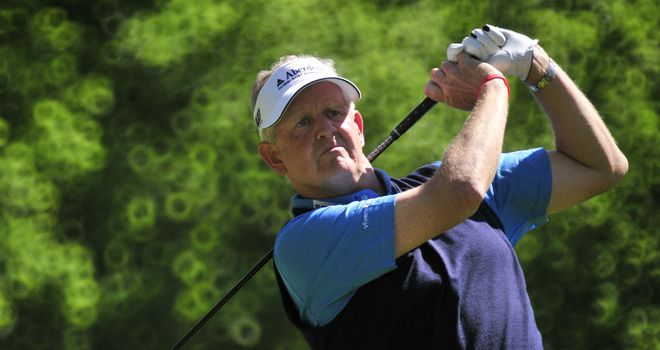 Eight-time Order of Merit winner Montgomerie and 1992 Masters champion Couples will be inducted into the Hall of Fame on Monday in Florida.
But two-time major winner Jacklin disagreed with those who voted for Montgomerie in particular, echoing Ray Floyd's opinion that members of the Hall of Fame should have at least two major victories to their name.
When the inductees were announced, Floyd said: "I'll just say that you should have at least two majors. It takes integrity away from the term 'Hall of Fame.' I'm very upset at the Hall of Fame."
And Jacklin, who inspired Europe's Ryder Cup dominance of recent years, said: "It's hard to disagree with Raymond. I vote on the basis of who's worthy and there's always majors in it for me."
Critics believe Montgomerie's superb Ryder Cup record was a huge factor in earning votes, but Jacklin added: "He won't be remembered for the Ryder Cup when he's dead and buried.
"It will just be something that happened in a Ryder Cup. I understand he has a fantastic record and is a great player but he should have won majors."
Montgomerie's fellow Scot Sandy Lyle said: "I thought a major should be behind your name to be even considered. Quite a lot of players have won majors and not even been considered."
Many players believe Davis Love III and Mark O'Meara were more worthy of inclusion as they both posses better records in major tournaments.
Two-time Masters champion Bernhard Langer said: "I don't understand why Mark O'Meara isn't in the Hall of Fame.
"I voted for him the last two or three years. He has the better record than either of those two. I'm not saying Couples or Monty shouldn't be in, but I'm saying Mark O'Meara should be in."