Tiger Woods declares his form and fitness 'a success' in the Bahamas
By Keith Jackson
Last Updated: 02/12/17 6:04pm
Tiger Woods reflected on "successful" form and surgery as he remained in contention at the halfway stage of the Hero World Challenge in the Bahamas.
Woods prompted one of the biggest cheers of the day when his name suddenly appeared at the top of the various leaderboards situated around the Albany resort shortly after a superb eagle at the ninth capped a flawless outward 31 and lifted him to eight under.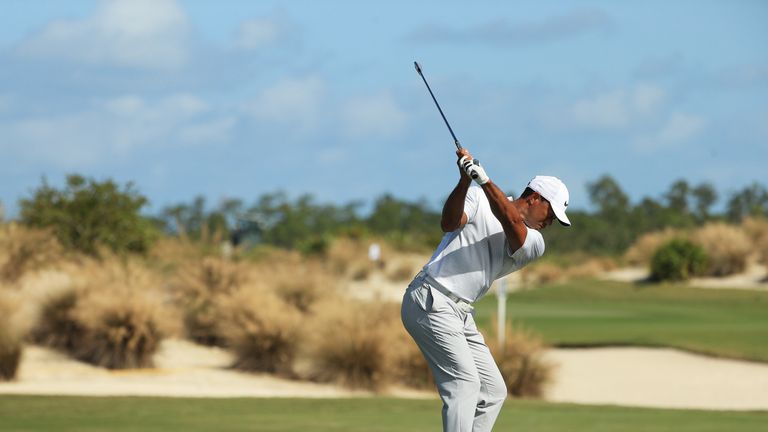 But the tournament host found the back nine tough going as a birdie at 11 proved to be his last gain of the day, with a three-putt bogey at the 12th and another dropped shot at the last leaving him five strokes behind leader Charley Hoffman.
However, Woods was encouraged by his performance over the first two days of his first start since February, although he was also reluctant to raise his expectations despite his positive comeback.
"I think it was successful because I shot 31 on the front nine," said Woods, who underwent spinal fusion surgery shortly after withdrawing from the Dubai Desert Classic after one round. "I built upon what I did yesterday. I cleaned it up.
"After that 31 on the front nine I could have gotten a few more on that back nine, but I had a difficult time all day with my speed on the greens. They seemed to be running about a foot faster than yesterday. They were dry and really rolling out.
"I airmailed a few putts past the hole, but the only thing I struggled with was the speed of the greens. I felt like I could have easily got to double digits under par, and that would have put me probably one or two back.
"But I think I'm still in it. We've got two more days, and I think it's supposed to blow a little harder tomorrow. If that's the case, I think a good, solid round should get me up there.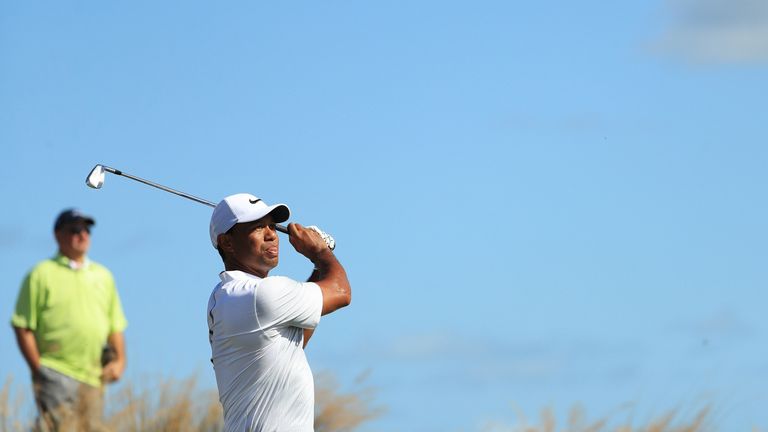 "I hit the ball better then I did yesterday. I wanted to clean it up and I wanted to play the par-fives better. I did that. Now I just need to get the speed a little more consistent on my putts and I should be okay."
Woods has been cautious with his expectations since arriving in the Bahamas, but he is delighted to be back in competition and with no pain in his troublesome back that has forced him to undergo four operations in recent years.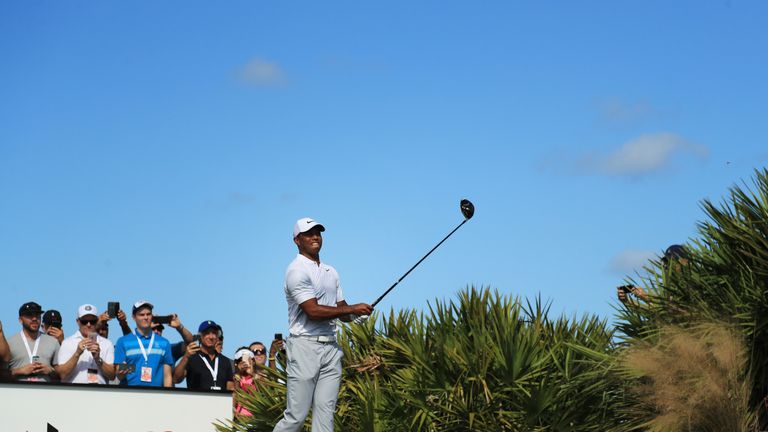 "I proved that the surgery was successful and that the rehab was fantastic," he added. "I've got a chance to go out there and play competitive golf again, but I'm just getting back. I've still got a long way to go.
"I've had no issues at all. None. That's one of the reasons why I played nine straight days back home and down here as well. My body is accustomed to playing. Obviously it's a little different playing tournament golf with tournament speed and hitting certain shots, but the body feels good."