BMW Championship: Tiger Woods hit with two-shot penalty after second round
Tiger Woods was handed a two-shot penalty following his second round of the BMW Championship in Chicago.
Last Updated: 14/09/13 2:20pm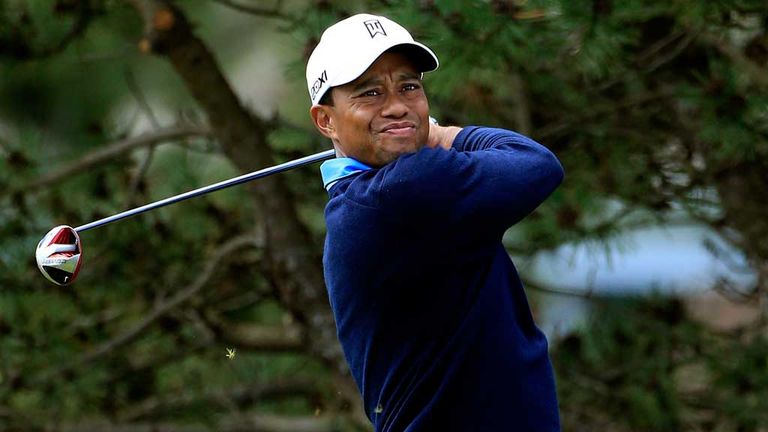 The world No 1 got into trouble on the opening hole at Conway Farms when his approach bounded over the green and came to rest among a group of trees.
Woods removed several loose impediments behind his ball before playing his third shot, and his attempt to pull out a twig caused his ball to move.
The infraction was not spotted until an editor for PGA Tour Entertainment reviewed the footage and informed the tournament officials.
Woods had initially signed for a double-bogey six, but he was forced to change that score to an eight which turned his 70 into a one-over 72 and dropped him to four under - seven behind the leaders.
Disbelieving
Slugger White, the PGA Tour rules chief, revealed afterwards that he had advised Woods not to hand in his card until he had viewed the video footage.
"I told him not to turn it in until I talked to him, and he looked at it, and clearly felt like the ball just oscillated," White said. "It's pretty clear that the ball did move.
"He was a little disbelieving. Tiger evidently hit it over the green and was moving some loose impediments. He had a pretty large loose impediment behind his ball, which he moved, was no problem at all.
"And there was a little stick of some sort kind of next to his ball, and when he rolled that, the ball in fact moved. He knew there was movement there, but was very adamant that it oscillated, it stayed there.
"But this video was at the site, and the ball did, in fact, move. So in that situation, had he put the ball back it would have been a one-stroke penalty. He didn't, so he gets a two-stroke penalty."