Justin Rose says winning majors is more important than being World No 1
Last Updated: 13/06/18 9:08pm
Justin Rose says he's more interested in winning another major than becoming World No 1, although victory at the US Open would secure top spot in the rankings.
The 2013 champion heads to Shinnecock Hills in great form and is currently third in the world behind Dustin Johnson and Justin Thomas.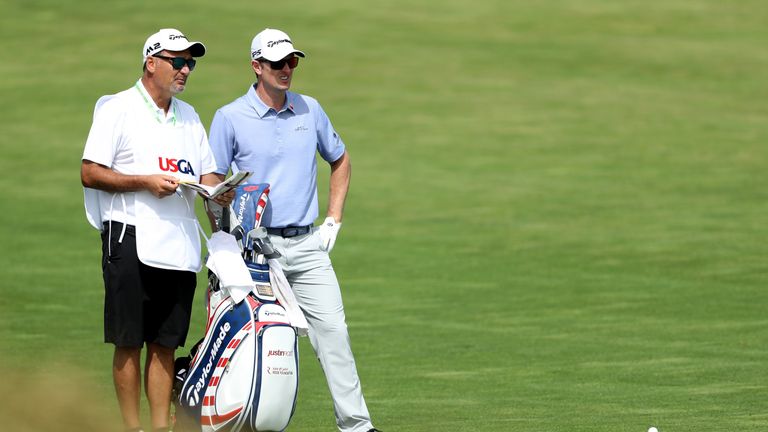 "I'm in the great position where world ranking, becoming World No 1, is going to be a by-product of winning this week," said Rose. "So I may as well just continue to focus on the winning. That's where the points are. That's where the fun is, to be honest with you.
"So I couldn't think of a better scenario than to win a Major, to win a golf tournament, and to become World No 1.
"Memorial was an interesting one. I could have finished second there and become World No 1. So it's nicer to keep focus on the winning. It keeps things cleaner mentally. It keeps things simple.
"I don't know where any scenarios are this week. All I'm focusing on is, for me, winning Major championships, which has been my dream as a kid. A World No 1 is a really cool thing to say at some point in your career, but it's not my primary focus. My primary focus is winning the tournaments that will get me there."
The US Open has come in for criticism in recent years as some have accused the organisers of making the course too difficult in order to maintain the competition's reputation as the toughest test in golf.
Rose, however, who won at Merion with a score of one over in 2013, says he enjoys the challenge the tournament poses.
"I think that's what it's about," he said. "I think it's about who can last and who can handle the continual pressure and the stress this championship puts on your game. I like the even-par mentality, I really do.
"I think each tournament should have its own character and personality, and this one is about who can last, who can tough it out. I'm a big fan of that.
"Thirty-two weeks a year, maybe not, but in terms of what we're here for and the purpose of this event and trying to find the best champion in the week and then that champion to be tested and have every aspect of their game tested, including their mental game, I think that's a pretty good test, and it makes this tournament what it is in my opinion."