Joshua vs Klitschko: David Haye and Adam Booth reveal the difficulty of facing Wladimir Klitschko
By James Dielhenn
Last Updated: 28/04/17 7:44pm
David Haye and his then-trainer Adam Booth reflect on their frustrating points defeat to Wladimir Klitschko in 2011...
What's the most frustrating thing about boxing Klitschko?
Haye: If nothing's happening, he is happy. Just like he was in the Tyson Fury fight. He's happy with nothing happening because I don't think he has an engine anymore.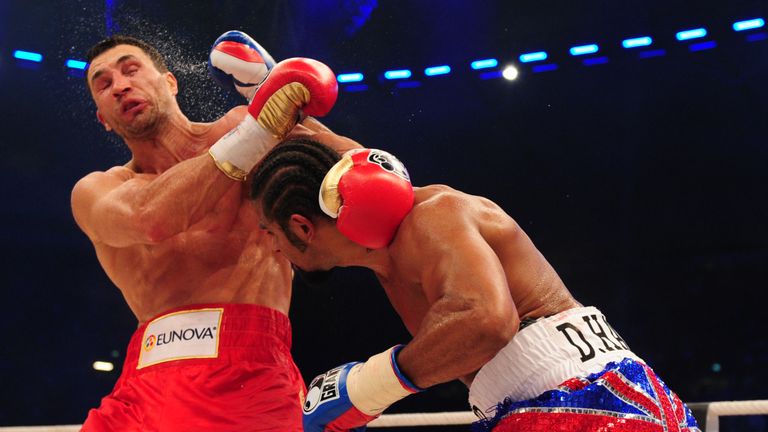 How can you prevent 'nothing happening' against Klitschko?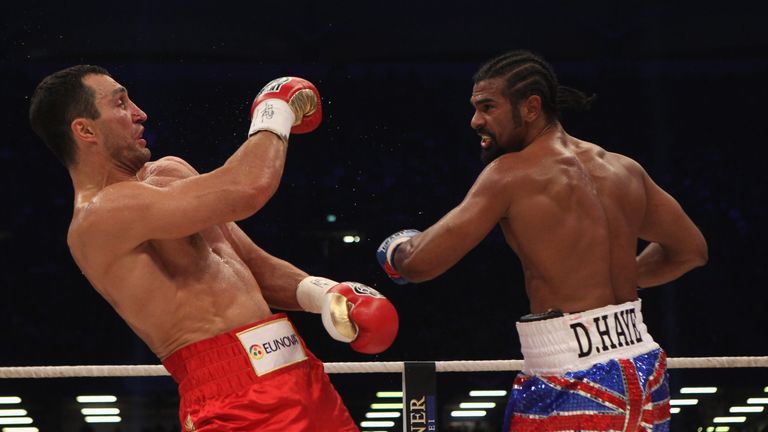 Don't expect him to make a fight of it. Go after him.
David Haye
Did anything about Klitschko's style surprise you?
Booth: He was the naturally bigger man than David, but his footwork was brilliant. Every time David tried to close him down he would just glide off to the back, and then drift off to the right.
If he was to go back in a straight line he'd eventually hit the ropes, but if he [moved] round to the right it created more space and more time. Whenever David tried to spring he would drift back.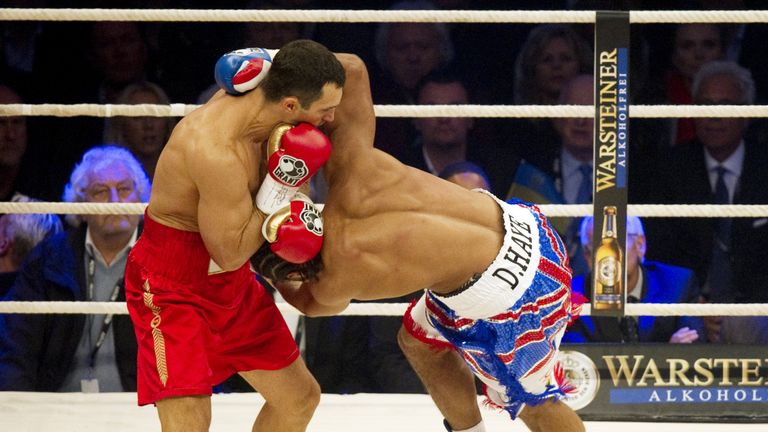 Wlad was very clever with his footwork but also by pressuring David by using the threat of his size. David constantly felt like Wlad was in range. It was very, very effective and Wlad boxed out of his skin that night. He was at his peak.
Do you regret not being able to 'go after him' enough?
Haye: Possibly, you never know. But I could have made something happen and he could have knocked me out. In hindsight you can always say 'I should have done this, I should have done that'.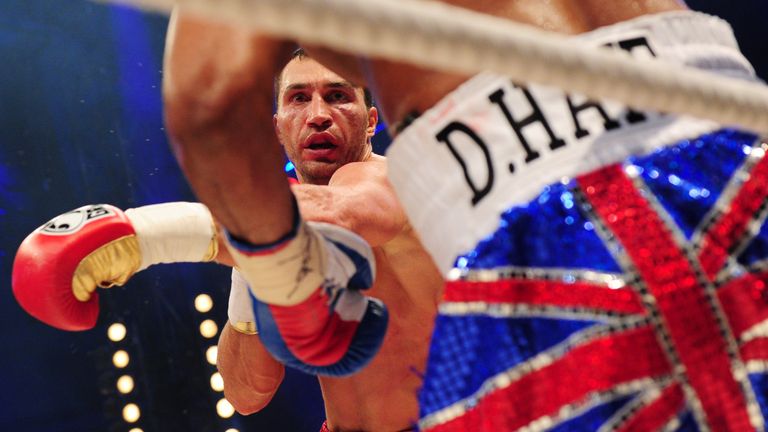 Do you have any regrets from the fight?
Haye: I did the best I could have done on the night, but it wasn't enough. In hindsight if my preparation was different, if I bobbed, weaved, slipped. You can always do better in your mind.
Does Klitschko have the fear factor?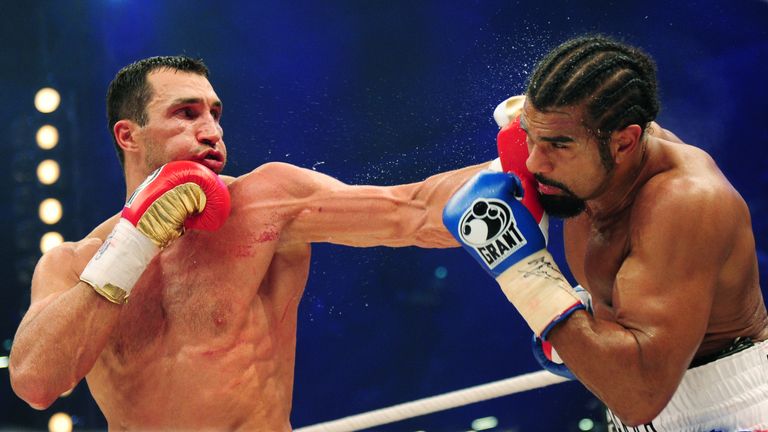 Don't be intimidated by him because I know he doesn't pull the trigger anymore.
David Haye
A word of advice to Joshua…
Booth: Joshua has to expose Wlad's jab early and always be in a threatening position so Wlad has to work. Winning the battle of the jabs will do that, and that won't let Klitschko tie him up.
Haye: He was very much a different fighter then to now. If Joshua is fighting the Klitschko that I fought, I'd have a lot more advice. But this time, he's just got to let his hands go.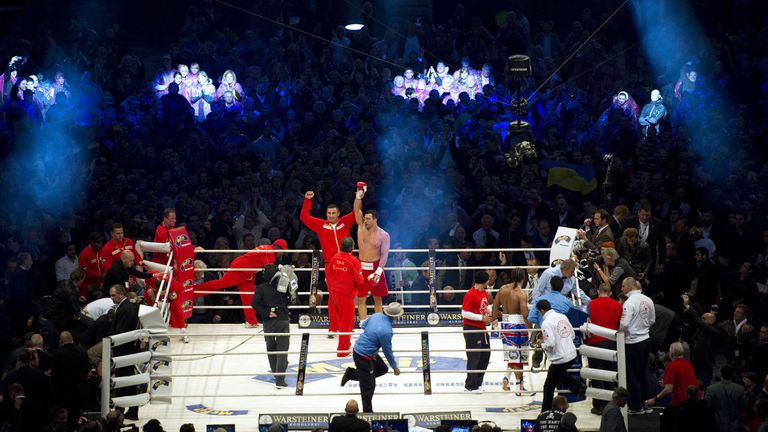 Watch Anthony Joshua vs Wladimir Klitschko at Wembley Stadium on April 29, live on Sky Sports Box Office. Book the event online here or via your Sky remote.