Boxing Expert & Columnist
Anthony Joshua must retain hunger to beat Dominic Breazeale, says Johnny Nelson
Last Updated: 04/05/16 12:34pm
So long as he retains his hunger, Anthony Joshua will have too much for Dominic Breazeale, says Johnny Nelson.
It's an intriguing one. They're both relatively young as professional fighters. I know Anthony Joshua is a little younger but they're both young in fight terms and I think it's a good fight.
Breazeale is 6'7" and he's an athlete - he's a former quarterback. I've seen some of his fights on YouTube and he's got fast feet. That'll be from the drills they do in American Football training, so he'll be in and out quick.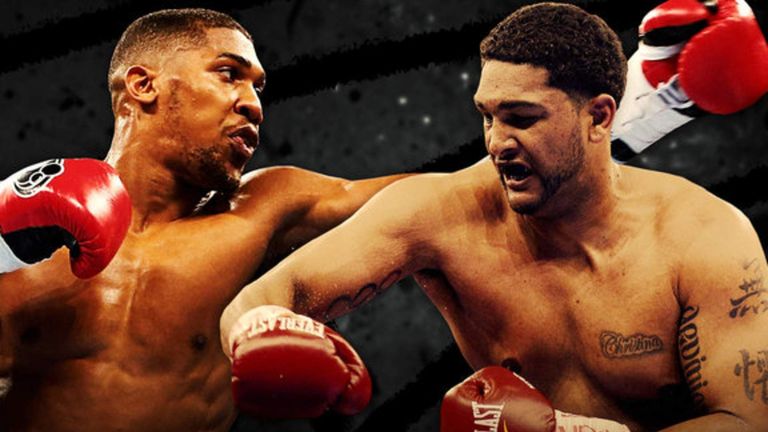 His upper body isn't as quick and I don't think he's as big a banger as Joshua even though he's knocked out 15 of his 17 opponents. I think Joshua is more of a concussive puncher.
Breazeale hits clean and hurts but he's not a concussive knockout merchant like Joshua so I think it's a good fight. The Americans love him.
I liked what I heard from Joshua after the Martin fight - he said he wanted to unify the division. He wasn't complacent. He still sounded hungry.
Johnny Nelson
These guys will have crossed paths at London 2012. Breazeale went out of the super-heavyweight competition in the first round but I'm quite sure they would've had an eye on each other.
To me, it's a good first defence. The Americans of course want to get the jewels back over there so he's the boy they're bigging up. They're thinking he's going to be the one to do it and we'll see.
It's down to Anthony Joshua. He shut Charles Martin out and Martin again was unbeaten up until that stage with a good knockout ratio and everything. I can see Joshua doing exactly that to Breazeale if he's on form.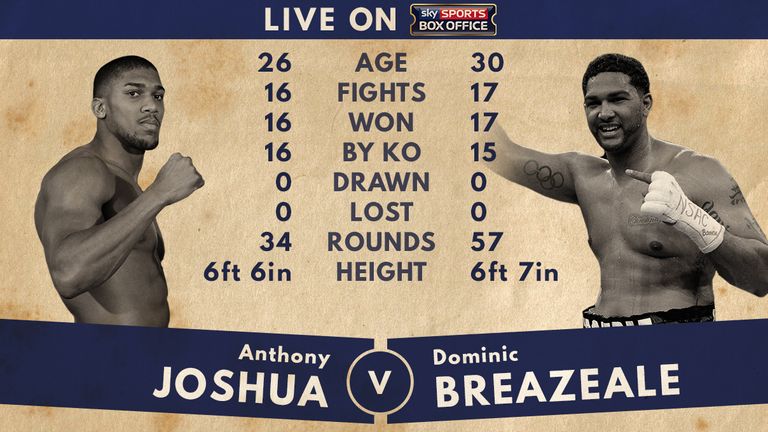 There was a lot at stake when he boxed Martin because he was the hunter and had a hunter's mentality. When you're going after a title, you know what your drive is and you know what you're focused on. The hardest thing is staying world champion because your mentality changes.
You've reached the pinnacle and you've reached where you want to be, so now you've got to get another form of motivation. I liked what I heard from Joshua after the Martin fight - he said he wanted to unify the division. He wasn't complacent. He still sounded hungry.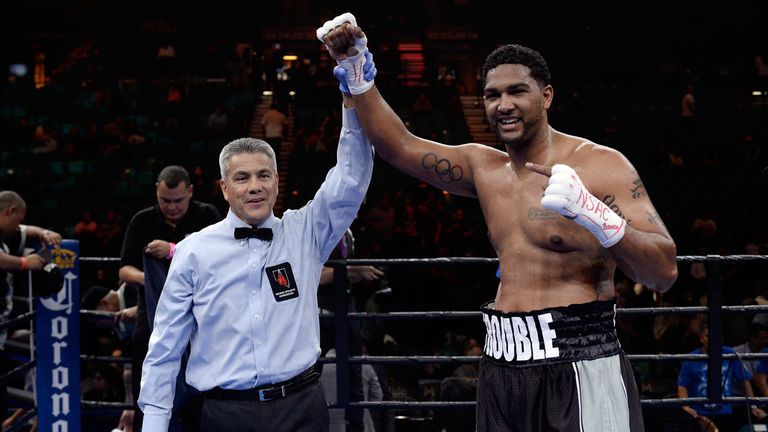 As long as he goes in with that hungry hunter's mentality against Breazeale, I think he'll box on form but I think it's a good match with two, big tall units who are knockout merchants. Excitement and knockouts are to be expected.
A good first defence for Joshua on June 25 would take him onwards and upwards and I'm quite sure he'll be keeping an eye on Tyson Fury.
The George Groves v Martin Murray clash on the undercard is a great match-up.
Groves' best performance was his first fight against Carl Froch and I don't think he's performed as well since. Now it's about establishing his position in the British rankings because both guys are in touching distance of boxing for world titles.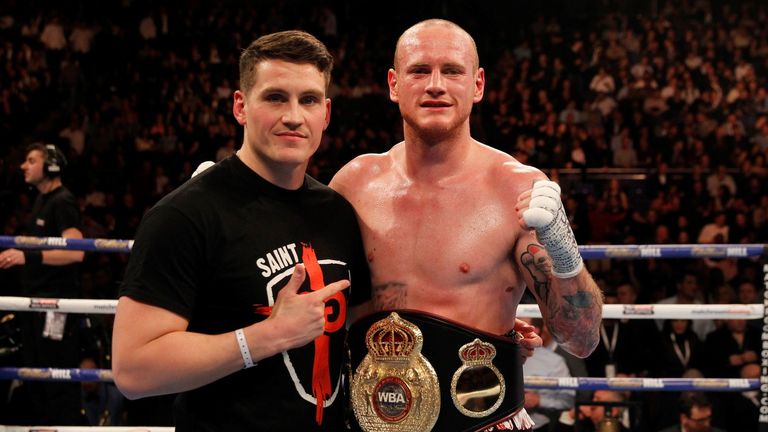 Murray is a good tough opponent so if Groves still has those world title ambitions and abilities, this fight should show it but I think it's a cracking fight because they match each other perfectly in terms of where they are in their careers.
If Groves still has it, he should get the job done but if he's slipped a little bit, then it's going to be a tough night's work and Murray is a true warrior and he'll put it on Groves.