Wladimir Klitschko has decided to take up the contractual option for a rematch against Tyson Fury following his defeat in Dusseldorf on Saturday night.
Klitschko lost his WBA Super, WBO and IBF heavyweight titles when he was beaten on points by Fury at the Esprit Arena.
The Ukrainian confirmed after the fight that a rematch clause existed, but there was speculation that the 39-year-old would decide to retire after his 11-year, 22-fight unbeaten streak was ended.
However, Klitschko has vowed to fight on and his management team will now enter talks with Fury's promoter Mick Hennessy in order to arrange a venue and date for the rematch.
Bernd Bronte, chief executive of Klitschko Management Group, said: "There will be a huge worldwide interest in this fight which already can be billed as the fight of the year 2016.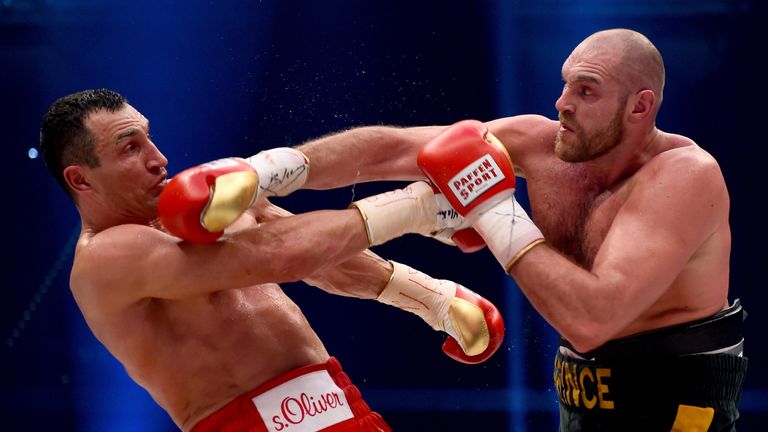 "We received so many questions of fans and journalists after last Saturday. The new champion and his challenger will answer all of them inside the ring."
Klitschko said: "I was really frustrated directly after the fight but after some short nights I now know that I want to show that I am much better than my performance on Saturday.
"I couldn't show my full potential at any time. This is what I want to change in the rematch - and I will. Failure is not an option."
Klitschko also delivered a video message on Instagram in which he added: "I have a pre-Christmas gift for Tyson Fury and all boxing fans around the world.
"I'll be making use of my contractual option for a re-match against Fury. So to say, the fight of 2016 is in the making."