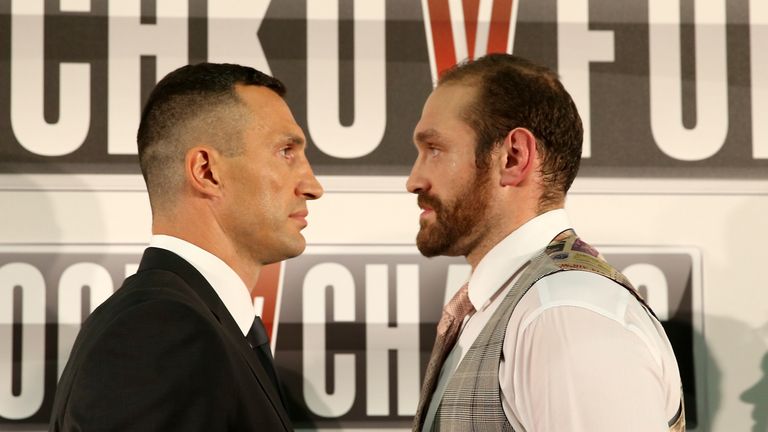 Sky Sports venues up and down the country are getting ready to show the heavyweight showdown between Wladimir Klitschko and Tyson Fury.
The fight is being shown exclusively live on Sky Sports Box Office on Saturday night but if you don't prefer the comfort of your own home, you can soak up the atmosphere and watch the big one at your nearest Sky Sports venue.
Find your closest venue by visiting www.skypubfinder.com but ensure you avoid disappointment by calling ahead to check they are showing the fight.
We are expecting the ringwalks at the ESPRIT arena in Dusseldorf to start at 9.55pm, with Fury the challenger coming in first, then the champion Klitschko.
If you want to stay in and see if the latest British heavyweight hope can spring a major surprise and win three major world titles on the line, you can book the event in three different ways.
Via Online
Go to www.sky.com/orderboxoffice
Via Phone
Call 03442 410888 (UK) 0818 220 225 (ROI)
Via Remote
Booking via your Sky remote is the only way you can record the event.