Klitschko vs Fury: Our betting preview and Sky Bet specials
By Simon Crawford
Last Updated: 26/11/15 5:20pm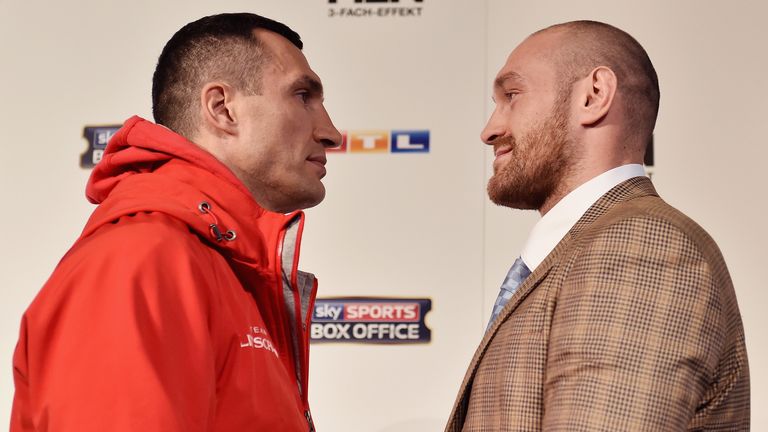 Simon Crawford believes world heavyweight champion Wladimir Klitschko will have too much for British challenger Tyson Fury when they clash in Germany on Saturday night.
Klitschko will not do anything different against Tyson Fury in Dusseldorf on Saturday night. He doesn't need to as that jab followed by the punishing right hook has served him so well for over 11 years.
Fury is a box of tricks but I just wonder whether he might try to be too cute for his own good instead of sticking to one definitive gameplan. If it isn't working then of course change it, but I can see Fury perhaps wanting to try too much, too soon in the fight and it could be his downfall.
I think he will look to start fast, hit and move and dance around the ring to stop Klitschko getting into any kind of rhythm with his jab. Being the younger man, he will believe he can outwork the champion and nick rounds with hopefully enough left in the tank to finish strongly down the home straight.
However, I don't think he can stay out of the way for 12 rounds. At some point, Klitschko is going to land flush on his chin and history tells you that not many get back up again.
Of course, Fury has a chance because one punch can end any contest, but I think experience will be vital and I also believe Klitschko will be at his efficient best due to the very real threat that the challenger represents.
I found it interesting in Tuesday's press conference when Fury admitted to feeling nerves and being a little lost for words. It could be that the sheer magnitude of the occasion has finally hit him and although 18,000 watched him beat Chisora, it's nothing compared to the 55,000 who will be in the ESPRIT Arena on Saturday night in Dusseldorf and the millions watching around the world on TV.
For Klitschko, it will just be another day at the office and that is the crucial difference between being a champion and a challenger.
Not surprisingly, the champion is a big favourite with the layers and a general 1/4 is the best price for him to win the fight, with Fury drifting from 7/2 to 4/1.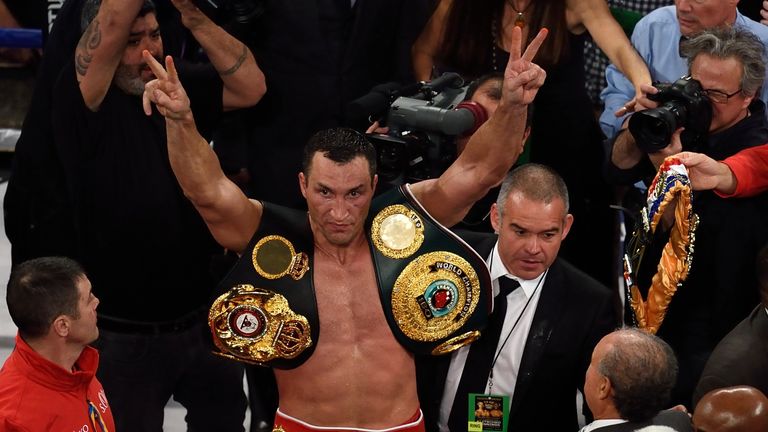 I think Klitschko will make a slow start but once he weighs Fury up, I see that right hand ending the fight and I'm taking the 10/11 offered by Sky Bet for a stoppage.
It remains to be seen how quickly that stoppage comes as Fury has the ability to be elusive, but if he loses the battle of the jabs, then he will quickly be in trouble.
In a career dominated by stoppage wins, no fewer than 42 of Klitschko's 53 have come between rounds one and six and I don't think he will be in any mood to show mercy here so I recommend the 7/2 being offered by Sky Bet.
Five of his last six stoppage wins have come between rounds four and six so I would also have a small wager at a standout 11/2 with Sky Bet on this, as we're already covered should he get the job done earlier.
Wladimir Klitschko vs Tyson Fury, exclusively live on Sky Sports Box Office on November 28, is now available to order via your Sky remote and online.