Klitschko vs Fury: Stars from boxing and other sports predict the big fight
Cricket, football & rugby experts join the debate
Last Updated: 28/11/15 12:41pm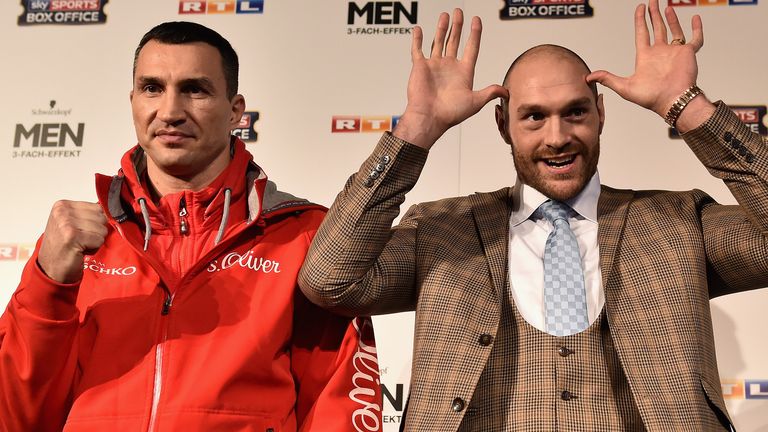 Tyson Fury's world heavyweight championship fight against long-time title-holder Wladimir Klitschko is edging closer - so who will win?
The WBA Super, WBO and IBF belts will be on the line on Saturday in Dusseldorf, Germany, exclusively live on Sky Sports Box Office.
We asked some elite-level boxers - and a handful of well-known sportspeople - whether Fury can beat Klitschko.
Anthony Joshua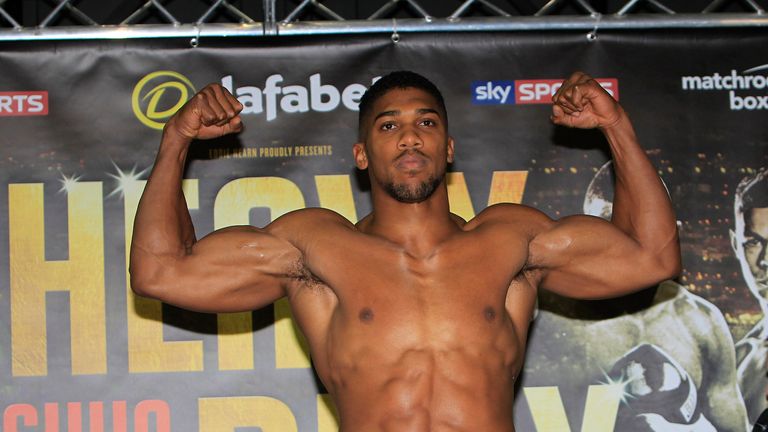 Tyson and Wladimir are two very different personalities, which makes it even more interesting for the neutral. The result is difficult to call - both have knockouts on their record and anything can happen in heavyweight boxing.
The fight will be action-packed right from round one. I think Fury will come out with nothing to lose. His style is to throw a lot of punches but ultimately I think Klitschko's class will shine through and he will win.
Joe Calzaghe
Kell Brook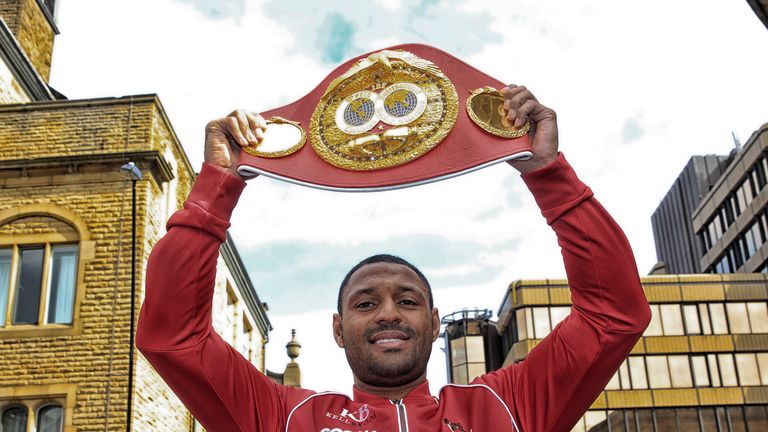 Klitschko is solid and powerful and he's never out of shape. He is a role model for fighters. Because he's worried about Fury, he will have trained harder than ever. He is a champion for a reason but you have to be a Fury fan, though!
He's colourful, he's a character and you never know what he's going to do. But he can fight. I think he has got a chance and you can't write him off, but he has to fire off combinations, catch him with twos and threes. But I am going for Klitschko on points.
Paul Merson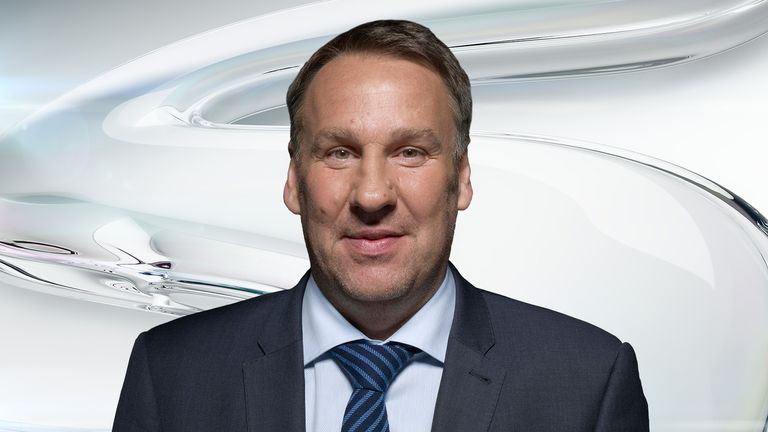 I don't see how Fury can beat Klitschko, but he's got me watching it, thinking 'maybe he can'. Klitschko doesn't get as much credit as he should do. He's just a top, top heavyweight champion. Very professional, looks after himself, and I just think he gets underestimated.
I remember many years ago going to White Hart Lane to watch Joe Bugner against Frank Bruno. Bugner was just like Fury, he sold the fight like it was going to be the best fight ever. But it was an absolute mismatch. Klitschko wins on points, but fair play to Fury. The one thing you know with him is that he won't go and lie down. A broken toe is not going to stop him. 
Carl Frampton
George Groves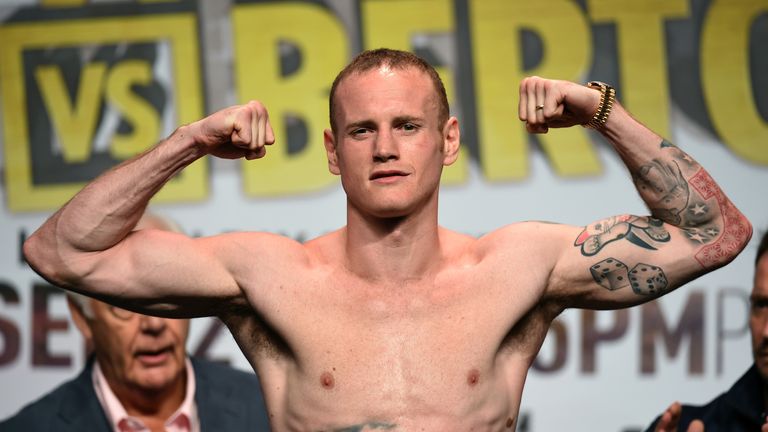 I think it's a genuine heavyweight fight to get excited about. I like Fury. I think he's a bit wacky, a bit mad, but I think he needs to have a fight on Saturday night.
I am not sure how he's going to approach it. Klitschko is hard, he is solid and he is fit. The one thing Fury has is better hand speed and size, so I would love to see him do it, but I can't see past Klitschko. I don't think it will go the distance either.
James DeGale
Chris Eubank Jr
Lennox Lewis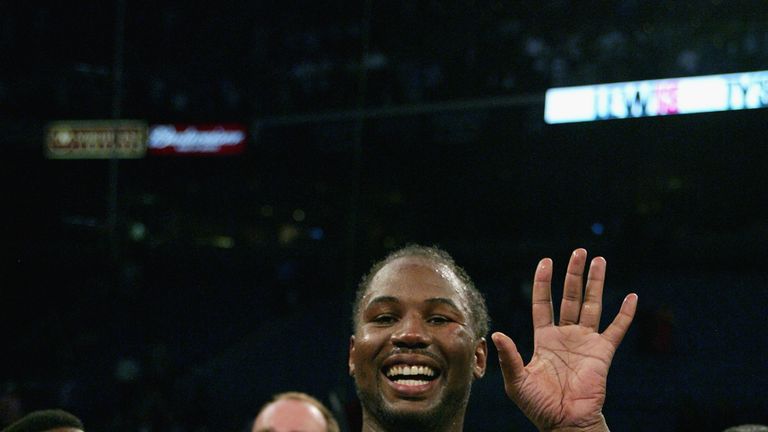 In addition to the IBF and WBA belts, you need to have the WBC belt - that is the most important. No matter what Wladimir has to arrange, he still has to get this one belt. If he does, he should say goodbye to boxing. It would be the perfect end to a glittering career.
Klitschko must have patience. At some point, the moment will arise where you can use the right.
Anthony Crolla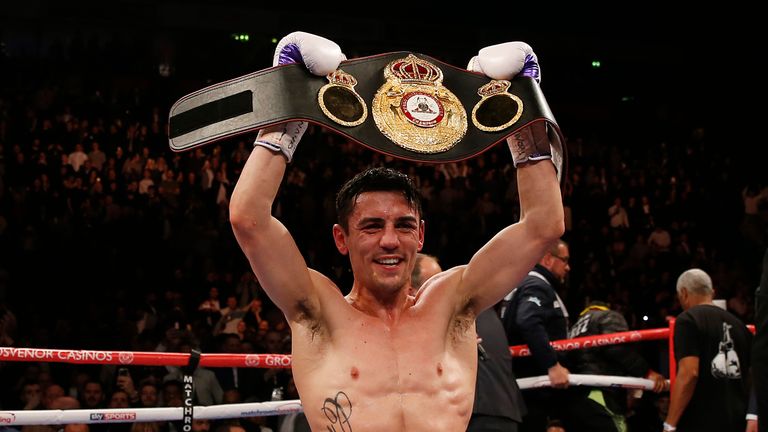 It's the first time in a while Wladimir doesn't have physical advantages. I don't think Tyson will be overawed. I'm under no illusions - it's a massive task, because Klitschko is the best heavyweight on the planet but Tyson has improved over the years and isn't given enough credit for that. I'm interested to see whether he comes out and tries to rough Klitschko up.
If he's going to do it, then I think he has to hurt Klitschko. If he's going to do it, it's got to be Fury by stoppage.
Barrie McDermott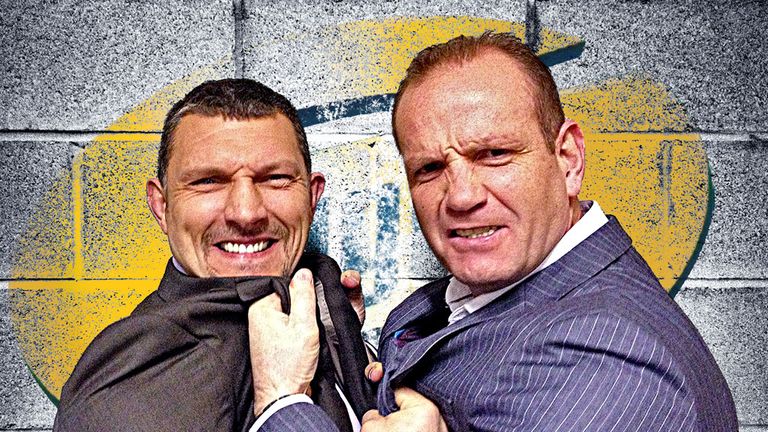 There are 40 fights difference between these fighters but Fury has never done anything conventionally - the stunts and tricks have been top-notch entertainment. I would love to see the underdog prevail in this one so I'm going for Fury to beat the veteran in an eighth-round KO.
Jamie Redknapp
Nasser Hussain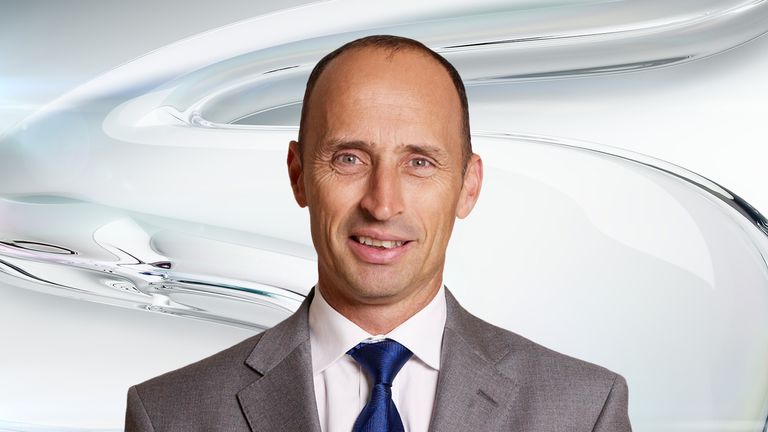 I hear that Wladimir Klitschko popped over to Dubai recently to check out Bumble's fitness regime and they chatted over some training ideas - one old 'un to another.
With that sort of knowledge, I'd expect Klitschko to win by knockout in the sixth round.
Deontay Wilder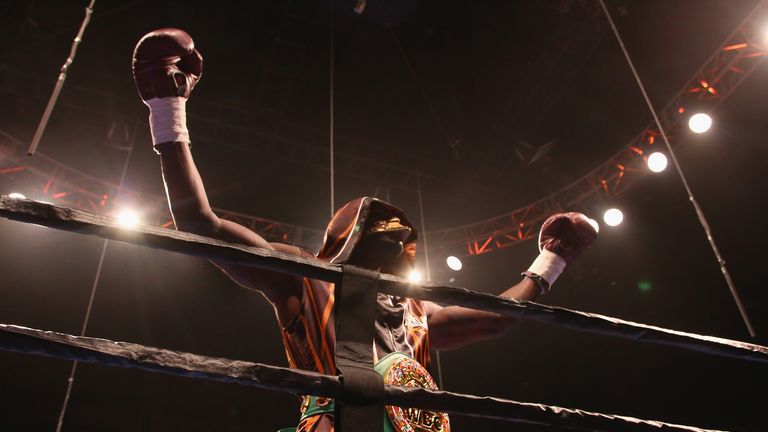 I can definitely see Fury winning if he's done all the right things and he takes this fight seriously. Doing what he's got to do as the younger, healthier guy, because Klitschko is getting a lot older now and his body is tearing away from itself.
I can see a new champion arriving, but again it's all going to depend on what mentality and what dog they bring with them to that fight, that night. That's what it's going to boil down to.
Lee Selby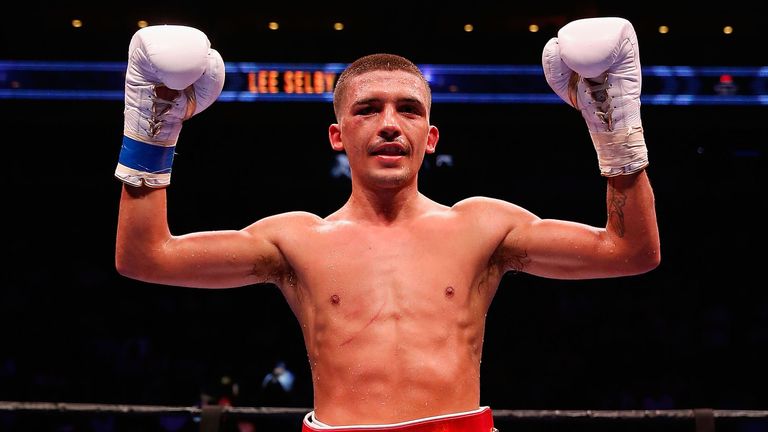 I'm a bit unsure but Fury's definitely got a chance. He's big, he's fast and he's game but Klitschko is so experienced. But is he past his best? We might find out on Saturday.
I know it's out in Germany and that won't make it easy, but one thing I can't see is Fury knocking Klitschko out. If it ends in a knockout, it will be Klitschko, but if it goes to points, it's Fury!
Bumble
Darren Campbell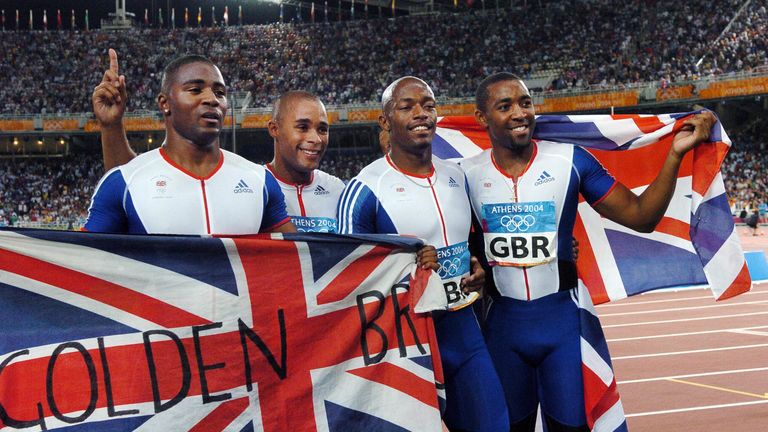 For Tyson to win, he needs to remain unpredictable, try to upset Klitschko's rhythm and not allow him to rest, but Klitschko is going to do what he does best.
I think he will just box at distance, not letting Fury in, and will score the points, winning the rounds. It can only be Wladimir Klitschko winning on points.
Dave Coldwell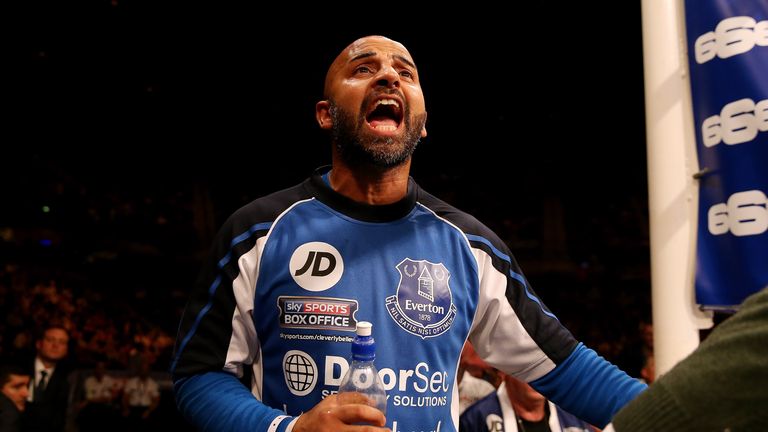 What Fury is very good at is nullifying what you're good at, which allows him to do the same-old. But the big thing Fury does is box differently every time - and I'm not even sure he knows sometimes, so Klitschko won't.
In 99 per cent of his career, Klitschko has been jab-grab-lean but he can't do that against someone of Fury's size, so that does take away from his overall power. But to win, Fury has to not get hit, take that Klitschko jab away and to stop that right hand doing what it does. It is not going to be easy, but Fury has a chance - although I've got to stay with Klitschko on points.
Ian Holloway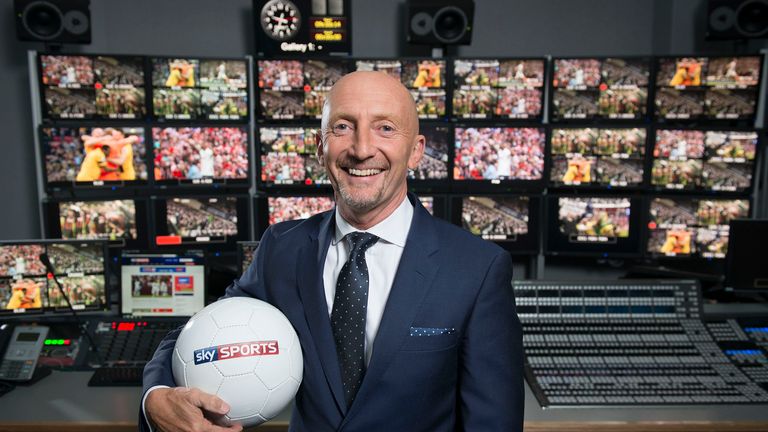 Klitschko looks absolutely fed up with Fury shouting his gob off. I bet he can't wait to knock the bloke's head off.
He's been a great champion and he's getting old, but I wouldn't fancy messing with him. Klitschko by KO.
Kevin Mitchell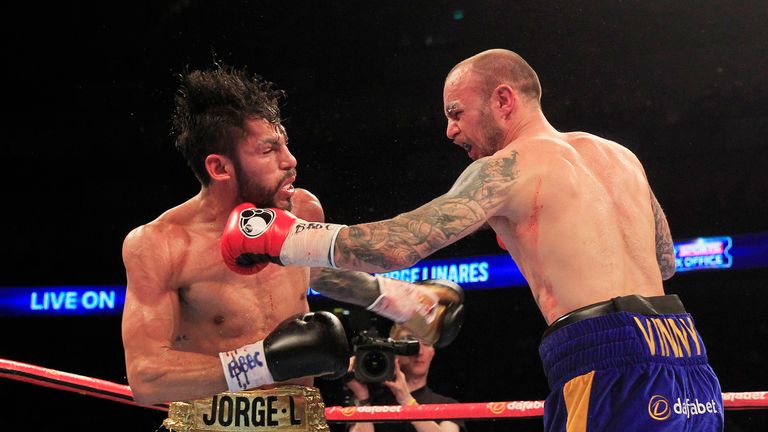 I think Tyson will come out behind the jab with his natural aggression. I can see it being very exciting and explosive. I'm probably going to let my head rule my heart on this one because I want Tyson Fury to pull it off.
I'm backing Fury on points.
Tony Bellew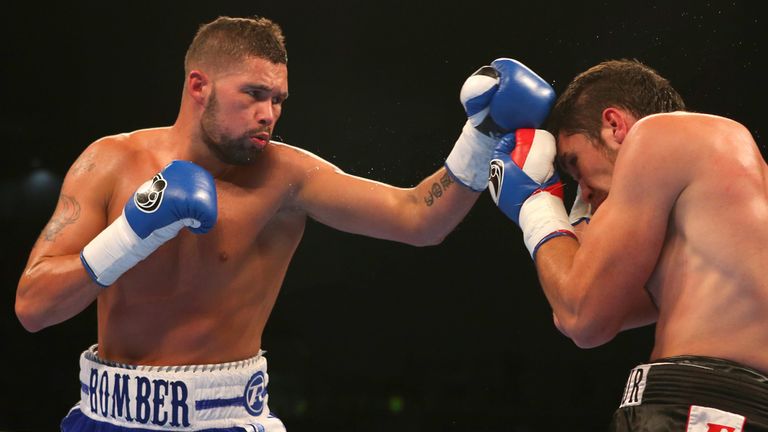 I've broken it down and you just can't make a case for Fury; you can't see anyone out-boxing him and you can't see Fury knocking him out - if Dereck Chisora took everything Fury gave him over two fights, Klitschko shouldn't have a problem.
The trouble is all these Behind The Ropes shows and the build-up start playing with your mind! It has got me thinking 'is this just Tyson Fury's time?' Is he going to throw a crazy punch and do it? I am going to stick my neck on the line and say Fury knocks him out in the seventh or eighth. Or a better way to put it - Klitschko wins early, Fury wins late.
Callum Smith
Danny McGuire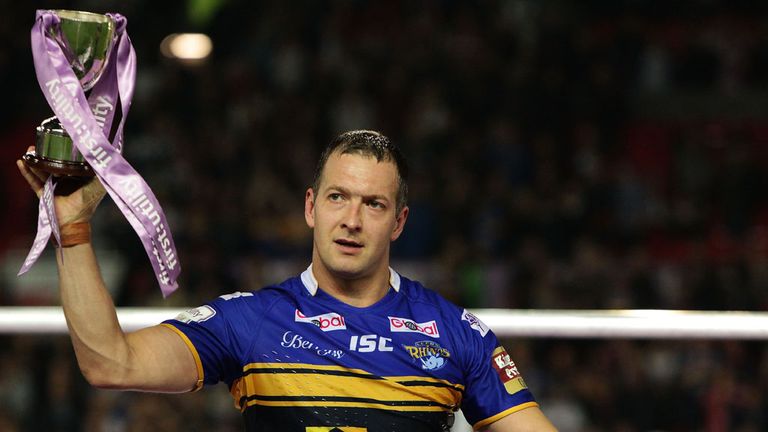 It's been very interesting watching all the interviews and Fury is definitely playing mind games. It looks like he's in Klitschko's head a little bit. I like Fury as a boxer and think he's underrated. Klitschko is very defensive and I fancy Fury to go on the attack.
Klitschko is an unbelievable champion but Fury has age on his side. I'm hoping he can get the win and I'm going for Fury on points.
Spike O'Sullivan
Kyle Eastmond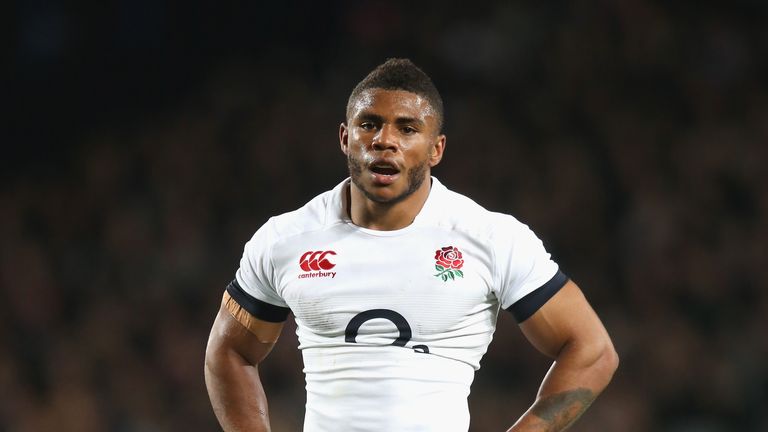 I think it'll be a bit of chess match to start with - Klitschko will certainly be cautious. Klitschko is a great champion and has been for years, but I'm backing Fury. I really hope he can do it and people overlook his ability.
You know Fury is going in there to have a fight and I think Fury can get a stoppage in the seventh or eighth.
Paddy Considine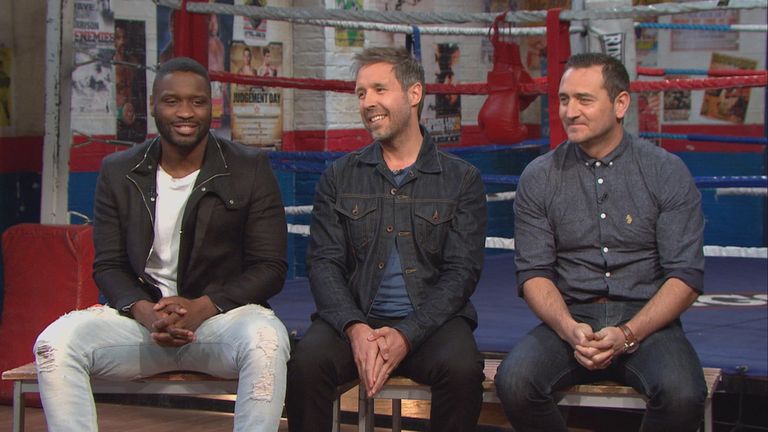 Tyson hasn't fought at this level. There is a chance Fury may get in the ring and the huge gulf in experience is apparent from the off - but if it isn't, and if the Klitschko that fought Bryant Jennings shows up, then I give Fury every chance. Tyson has to stay switched on every second of every round.
My heart says Tyson, and that's what I'm going with: Tyson by decision. To get that in Germany, he has to be prolific.
Wladimir Klitschko vs Tyson Fury, exclusively live on Sky Sports Box Office on Saturday, is now available to order via your Sky remote and online.