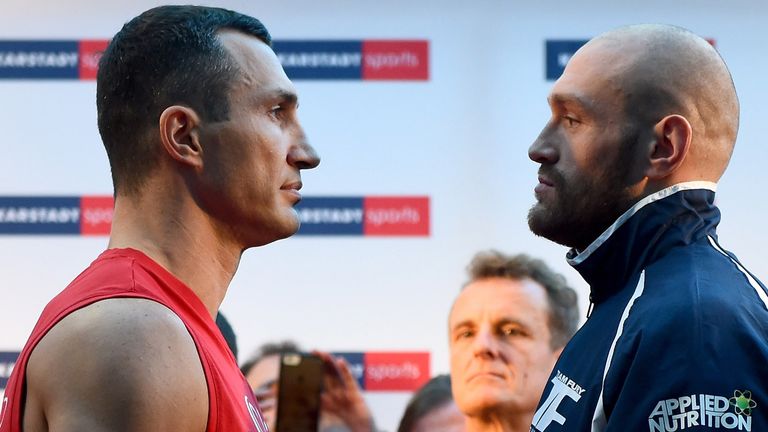 It's nearly time for the talking to stop, but over the past seven days, Wladimir Klitschko and Tyson Fury have entertained us with their words.
The week has been dominated by bickering over gloves, but Klitschko and Fury will finally let their fists do the talking on Saturday night, live on Sky Sports Box Office.
Until then, let's see what's been said...
Monday
JOHNNY NELSON was a busy (and brave) man, stepping into the ring with Klitschko: The Tactics. He experienced the champion's understanding of distance and reach, and heard how the champion plans to deal with the larger challenger.
"I'm getting the feeling that the German people want a new champion, they don't want Klitschko any more. You are fighting five guys. Three judges, the referee, and your opponent."
FURY believes Klitschko's own fans are deserting him - and vowed not the let the judges get involved.
Tuesday
The final press conference before fight night was dominated by an argument about gloves. Team Fury claimed they were given a pair that weren't comfortable and Team Klitschko insisted that wasn't true. A new, suitable pair was promised for Friday...
"I think this is going to be one of my easiest fights. I know that sounds crazy because he's a super-champion but I see so many chinks in his armour."
The fighting talk cranked up a notch from FURY.
"Reality is little by little coming to him. It'll happen especially on Saturday when we face each other in the ring."
KLITSCHKO has seen it all before and dismissed Fury's theatrics.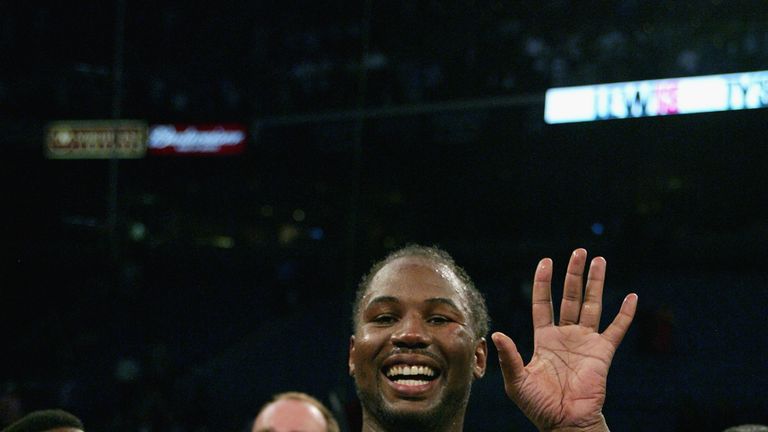 He needs to have every championship belt. I had them all.
Lennox Lewis on Klitschko
Meanwhile, FURY told us all a #FuryTale to strike fear into the champion...
Wednesday
The open-workouts were dominated by FURY'S delightful voice as he serenaded Klitschko with a unique version of 'Wind Beneath My Wings'.
KLITSCHKO was surprisingly complimentary and admitted Fury is the better man - but only when it comes to singing.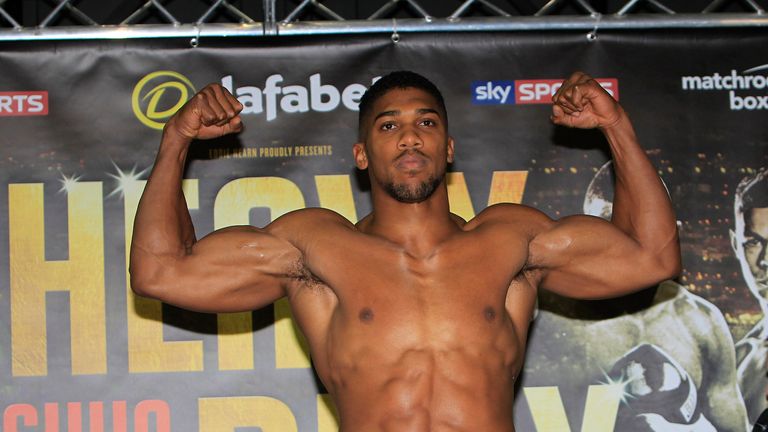 Ultimately I think Klitschko's class will shine through and he will win.
Anthony Joshua
Thursday
"When I've got these on, I feel like I've got the fastest feet in the world. They might be old and dirty, but they're sentimental."
FURY promises to wear boots given to him by Klitschko's late trainer Emanuel Steward.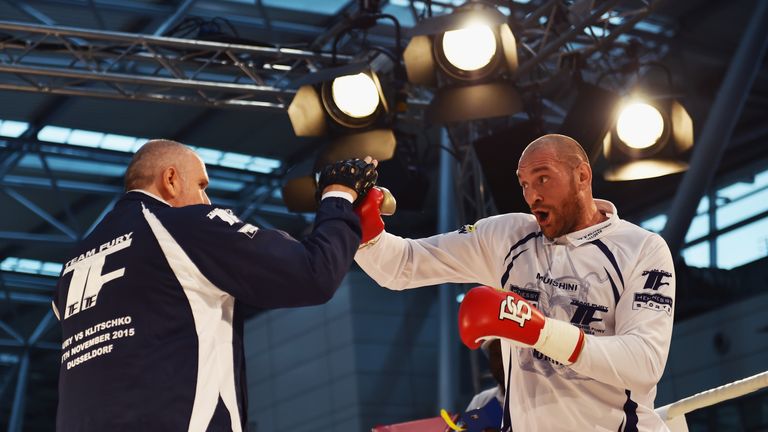 "This probably sounds selfish, but I have a very big ego. It's not about somebody else - it is about my own satisfaction and my own ego that needs to be satisfied."
KLITSCHKO reveals an intriguing side to himself.
"[I'm] a 6ft 9in switch-hitter who is as unorthodox as two left feet on a clown facing backwards."
FURY insists he is a unique challenger to the long-time champion.
Friday
"Everyone's building this big fight up like it's a be all and end all, like he's Count Dracula, Hong Kong and King Kong all mixed in to one, but he's not - he's a 40-year-old man with a pair of boxing gloves on."
FURY doesn't see anything to fear when he looks at Klitschko.
"I don't think he can afford to be on the end of any shots from Klitschko and, by boxing and moving, he'll eventually walk into something."
CARL FROCH, the former super-middleweight world champion and Sky Sports expert, wants Fury to slug it out.
Hopefully, fingers crossed, we're over the gloves saga.
Fury's advisor Asif Vali
Wladimir Klitschko vs Tyson Fury, exclusively live on Sky Sports Box Office on November 28, is now available to order via your Sky remote and online.