Tyson Fury is the world's new heavyweight king but who will try and take his crown next?
Last Updated: 04/12/15 12:40pm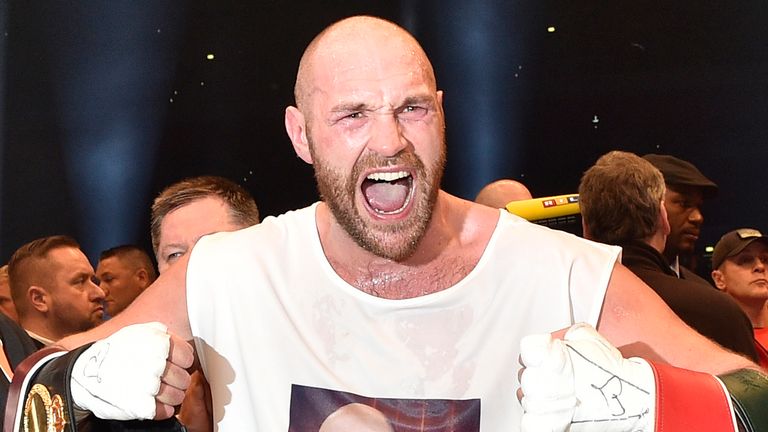 The dust has hardly settled but who will Tyson Fury, the world heavyweight champion, take on next?
Wladimir Klitschko has already demanded a rematch, the British big guns were in the mix whatever Saturday night's outcome and there are three No 1 challengers being lined up.
And of course, if we can dream and all of us love a #FuryTale, there are one or two more we can throw in the mix...
Wladimir Klitschko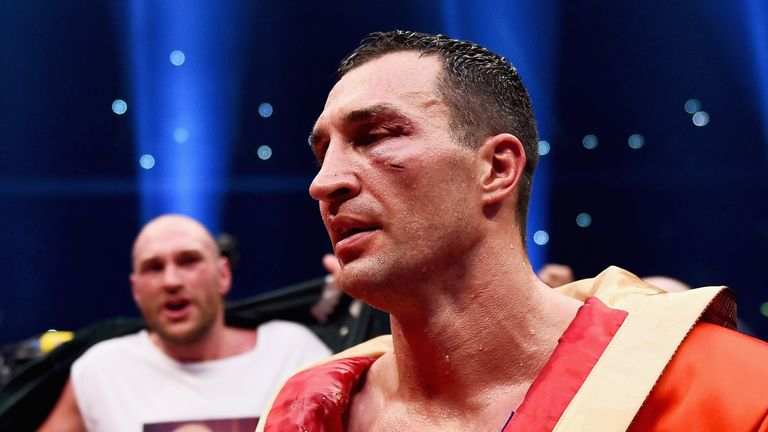 The rematch clause was always part of the deal but few expected it to be Klitschko who wanted - or needed - the return. 
It took the former champion little over an hour to demand it and given that he had been the top dog in the WBO for 15 years, the IBF for nine and the WBA for four, at least one of the governing bodies is likely to back his claim. And Wladimir did lose to Lamon Brewster but gained revenge, albeit four years later.
Deontay Wilder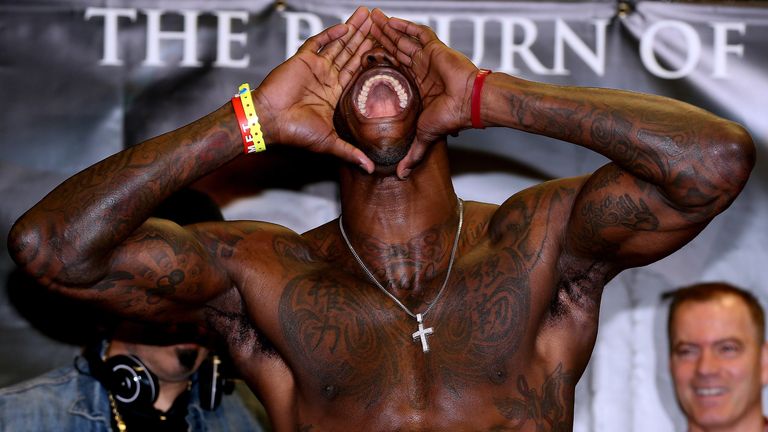 We have never had a heavyweight holding all four major titles. Larry Holmes, then Mike Tyson (1988), Evander Holyfield (1990) and our own Lennox Lewis (1999) held the WBC, WBA and IBF straps and the Bronze Bomber is now standing in the way of Tyson making history.
Wilder will see it the other way and has already made two defences, even if he's not set the world on fire as the WBC champion. But one thing we do know from his tweet... #ImComingForYou. 
Anthony Joshua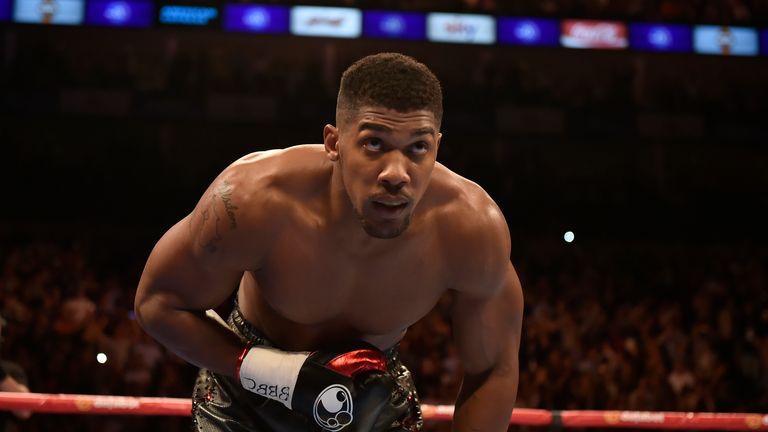 AJ has already said he wants to be fighting for a world title in 2016 but first he needs to beat Dillian Whyte and follow in Tyson's unbeaten footsteps.
As it stands, the Olympic gold medalist is ranked in the top 15 by all four governing bodies, with the WBC ranking him highest - second behind Alexander Povetkin to face Wilder. You could argue both Fury and Joshua could fill Wembley Stadium on their own with America beckoning - but next year? Watch this space.
David Haye
Haye's two previous withdrawals have hardly put him top of the Fury Christmas card list, never mind the first challenger queue. Haye is on the comeback trail but Peter Fury put the blockade up last week, telling the former champion he can only take on Tyson if he has a world title to bring to the table.
Haye is already eyeing Joshua and would be happy to gain revenge on Wladimir. But both bring bundles of cash to the pot and Britain loves to see a domestic rivalry - especially one that's scrapping it out for bragging rights and the bigger picture.
Vitali Klitscko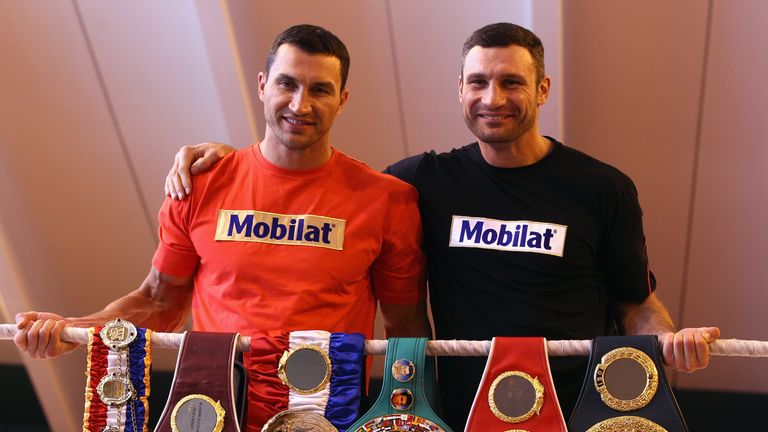 Well, well, well, the big brother has gained revenge on two of the previous three men to beat Wladimir. A year and a month after Corrie Sanders had stunned little brother in March 2003, Vitali beat him and at the end of the last century, he stopped Ross Purrity three years after he had become the first man to beat Wlad - in his 25th fight as well!
Vitali, though, retired three years ago and if Tyson is still aiming to become the MP for Morecambe and Lunesdale, the Mayor of Kiev is more likely to meet him in the corridors of power in Brussels than the squared circle.
Shannon Briggs
The Cannon has been chasing Wladimir for years. At press conferences, on speedboats and even in his Florida training camp ahead of this one. Fury is full of respect for being given the chance, so will he do his victim a favour and get rid of another wasp that has been buzzing round for years?
It seems unlikely given the fact the Briggs is only ranked by the WBA but when it comes to the war of words, these two would break all sorts of records, rules and the odd eardrum should it happen.
The challengers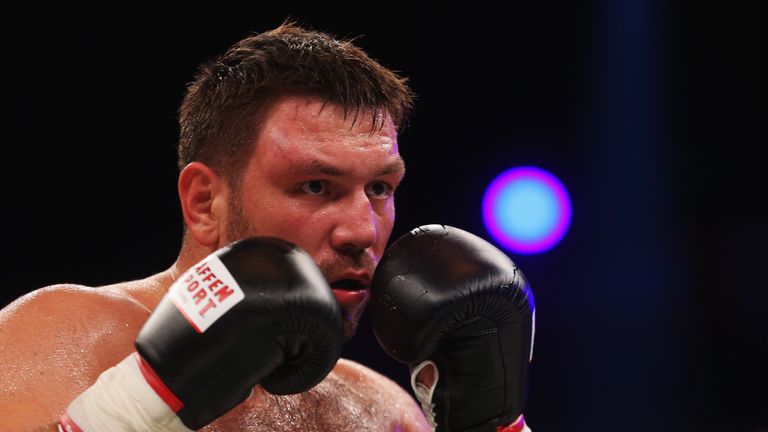 The rankings are more up-and-down than an ESPRIT arena ring with its layer of foam underneath. By the time you've got this far someone will have probably been made Tyson's mandatory but as it stands, Vyacheslav Glazkov (21-0-1-KO13) should be the IBF's number one contender, with Charles Martin (22-0-1-KO20) the WBO's.
The WBA world champion is Ruslan Chagaev (34-2-1-KO21) with Fury as their Super champion, and they aren't likely to hold their own unification scrap.
And finally... The dream
Every fighter has a dream opponent and of course, Tyson is no different...