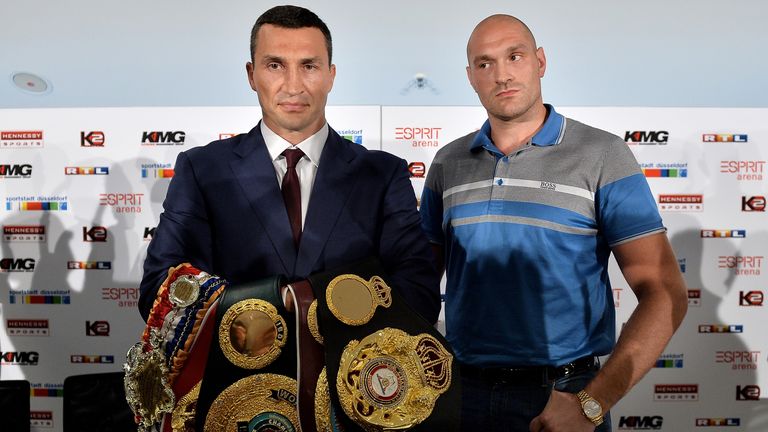 Tyson Fury finally gets the chance to take on Wladimir Klitschko in the ring - but the war of words has been bubbling long before this.
And while the WBO, IBF and WBA heavyweight champion will be the strong favourite on October 24, live on Sky Sports Box Office, don't expect the British challenger - or other potential rivals - to remain quiet in the build-up!
Here's a look back at who said what, why and when in a battle of the banter long before Batman arrived on the scene...
"I'd choose Wlad because he's rated as the No 1 in the division and he has all of the belts apart from one. The reason I'd choose him is because he's so dominant and he's ruled the division for 10 years, nobody can beat him. I'm going to be the man to topple him, then I'll fight Wilder and beat him as well."
At the end of February FURY was about to take on Christian Hammer in the ring and was already in a social battle with WBC boss Deontay Wilder, but made it quite clear, Klitschko - or Wlad to his friends - was the target.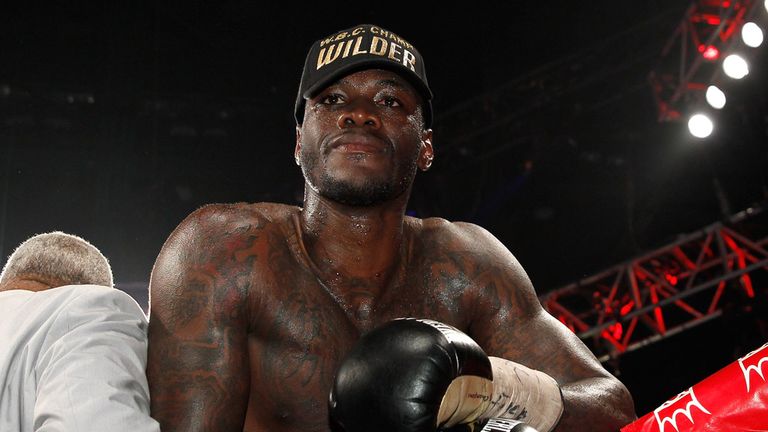 "That's a risk he's going to have to take. He is going to have to build himself back up and we'll move on. If you want me, come on. You don't have to be the mandatory. I think that would be a huge fight. We've already sold the fight. It just has to happen."
DEONTAY WILDER went beyond a tweet and called Fury out, warning him that taking the Klitschko route would end in an almighty smash.
"I'm a former champion. They gave you that belt. I'll knock you out. I'll knock you out cold. Let's go champ."
Klitschko faced Bryant Jennings at the end of April but not for the first time, a certain SHANNON BRIGGS threw himself into the mix at the press conference. And that was before he took to the water, chasing and calling out Klitschko - who was water-skiing at the time!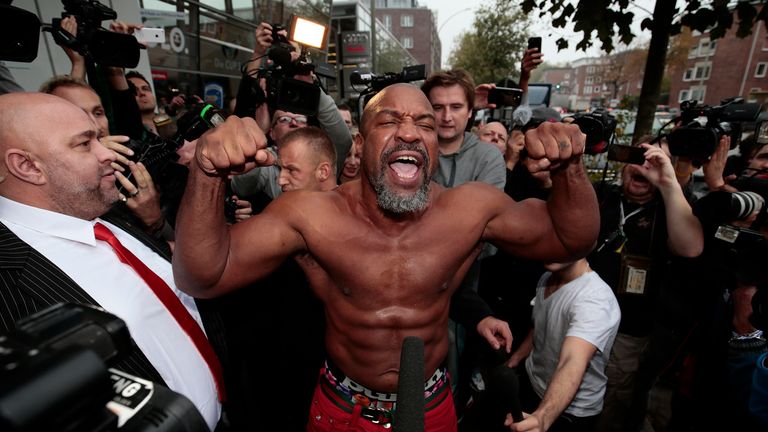 I'll knock you out. I'll knock you out cold. Let's go champ.
Shannon Briggs on Klitschko
"I just got the news that I am obligated to satisfy my mandatories. The way it looks, Tyson Fury is going to be my next challenger. I think this fight needs to happen in Europe. I know that he's the WBA mandatory. It's something that I have to do."
KLITSCHKO outclassed Jennings over the distance and despite Briggs' latest attempt, for the first time he told the world that Fury could well be next.
"I haven't watched too many fights of Tyson Fury. I've heard a couple of things in the background and his involvement in fights, especially verbal fights. I think he is more famous for his verbal fighting than the actual boxing. I haven't watched his fights in particular."
KLITSCHKO had been doing some research on his mandatory challenger. Out of the ring, at least.
"Fury's not good enough to beat Klitschko. He's never fought anyone that size, or who can really punch back. It's heavyweight boxing and you never know, but I'd bet a lot of money that the fight doesn't actually happen. I can't see him getting in the ring with Klitschko. It's one thing talking about fighting him and another actually physically getting in there."
We were still waiting for confirmation but if there was anyone who knows just what Klitschko brings to the table, DAVID HAYE entered the debate. Who else knows how to talk the talk when it comes to facing Klitschko?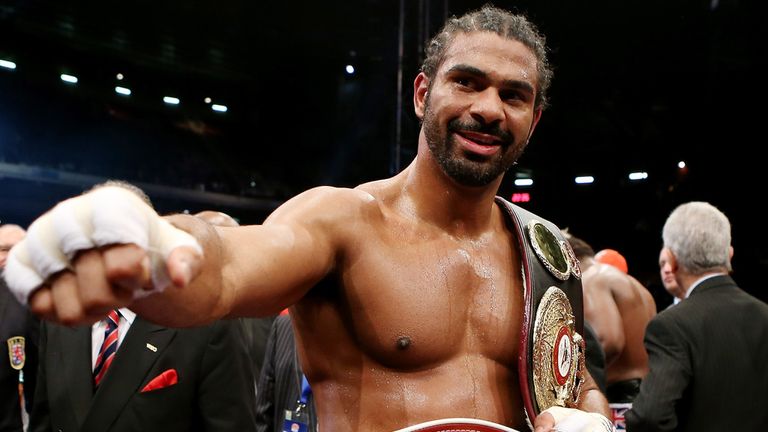 It's one thing talking about fighting him and another actually physically getting in there.
David Haye
"When you're not really aligned with a broadcaster - someone like a Tyson Fury - you can sit back and let it go to purse bids and see who wants to pay the most money. It's quite a unique situation and everybody will turn up with an envelope and the governing body will read out the bids. Whoever pays the most, gets the fight."
With the fight apparently going to purse bids at the start of July, everyone stood up and took notice, not least EDDIE HEARN. Sadly for him, the deal was to be done at the death. Germany would win... again.
"Viva Deutschland, I'm coming to rock your country in October. Be there or miss the best fight in heavyweight history. I promise I won't do a David Haye. I'll KO this super champ, I don't talk unless I can back it up."
FURY was never far from Twitter but he was the first to tweet to suggest the deal was done. And of course, he was not going to let doubting David off the hook, either!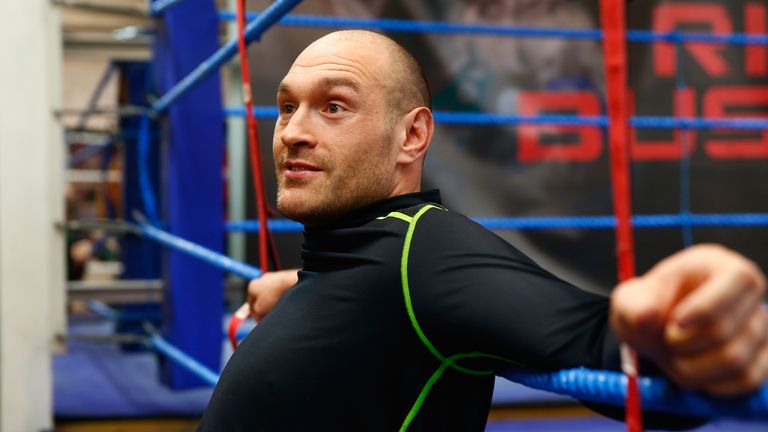 "It's definitely Wladimir's toughest test to date. You're going to see a whole new Tyson, different to how he's ever performed before. He's got to raise his levels 10-fold. That's what he'll need to do to beat Klitschko and that's what he will be doing. He'll be in the best shape of his whole career."
By the time the deal was done Team Fury were already in camp, but trainer and uncle PETER FURY took time out to send out a warning to Klitschko. And a sensible one at that.
"I'm really glad he's getting his opportunity. Klitschko has a fight on his hands. I don't think it's going to go beyond six rounds either way. I think it will be one of the best heavyweight world title fights we've seen for a long, long time. And I have a good feeling for Tyson Fury."
Peter Fury said we would see a different side of Tyson, and our own GLENN McCRORY who never pulls any punches, was quite clear that we could well be in for a shock.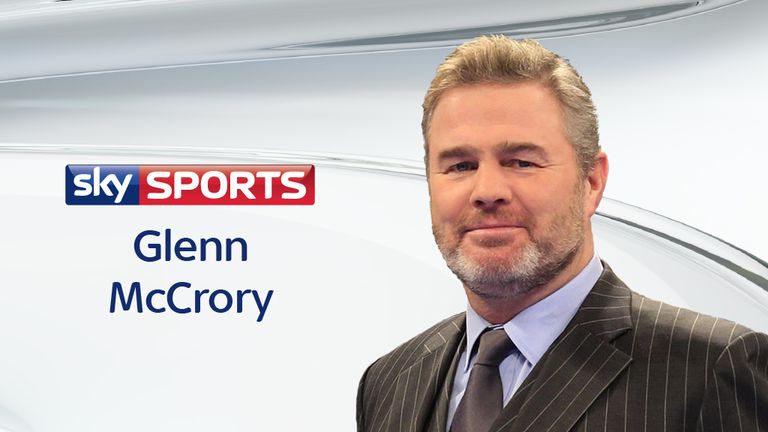 I think it will be one of the best heavyweight world title fights we've seen for a long, long time.
Glenn McCrory
"I have experience fighting a British guy with a big mouth. Remember David Haye? I believe the hype for this fight will be similar or even more than the David Haye fight. But Haye was a cruiserweight, this guy is a massive guy, tall, a true heavyweight, big mouth and undefeated. It is a real threat. Fury's young. He's a little bit off in his head, but he is going to come to fight."
Haye remained the benchmark in terms of pre-fight fun but KLITSCHKO is expecting Fury to be a bigger and better proposition - before and during the fight.
"Tyson sometimes goes into fights just to entertain and put on a show. Nobody has seen the real Tyson Fury yet. I think this fight with Klitschko will bring it out of him. Wladimir is in for a very big surprise. Stylistically, Tyson is his worst nightmare."
Cousin HUGHIE FURY is another man in the know and if anyone knows what a nightmare Tyson can be, it's him.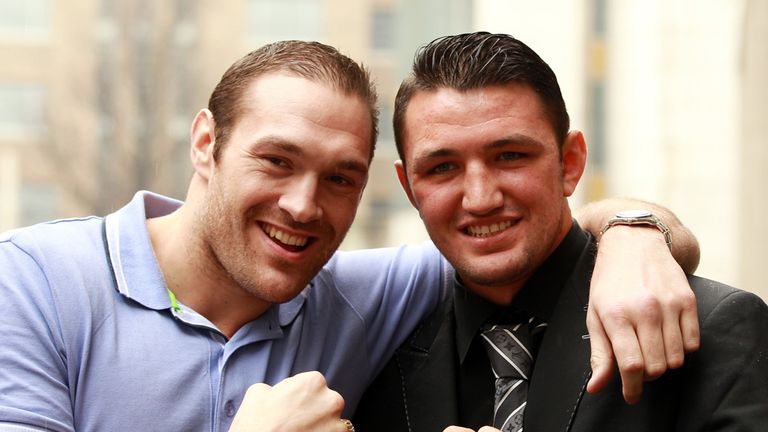 Nobody has seen the real Tyson Fury yet.
Hughie Fury
"Guten aben alles. Ich bin Tyson Fury, der sexymeister from Great Britain! I believe he has never faced a challenge like me before and I don't believe he will again. I'm a unique fighter, one of a kind. There's never been someone like me in history - a fighter like me only comes along every 1,000 years."
On July 21 the official press conference took FURY out to Dusseldorf, where he not only went face-to-face with his enemy, but kicked off by making new friends.
"Tyson Fury is 26 and he says things and does things that he is going to regret."
KLITSCHKO'S language skills are slicker and clearly more serious. 
"You're boring and I want to get you out of the heavyweight division. Your jab-and-grab style means that surely all of Europe wants to see you get beaten and all of Europe and the rest of the world will see you get beaten. You have about as much charisma as my underpants. Zero."
Whether or not he goes down in boxing history and wins, FURY and his words will go down in folklore. He had even Klitschko smiling. Of course, the subject and not the length, was briefs.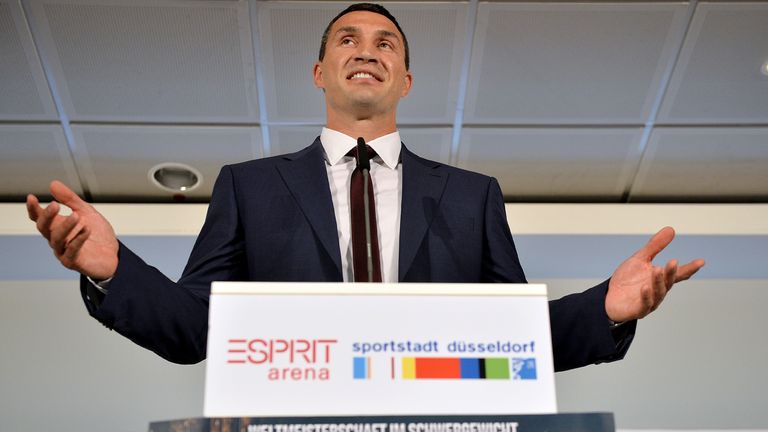 "I see it as therapy. David Haye was one of them and I told people I was going to change David Haye into a better person after the defeat - and that is exactly what happened. I am really proud of my performance and proud of David, that he became a better person. And I think with Tyson it is going to be pretty much the same therapy."
The meddling mind games was well and truly underway and KLITSCHKO signed off by reminding Fury - and Haye - that Dr Steelhammer is there to help.