Paul Smith
Boxer & Pundit
Klitschko vs Fury: Tyson Fury needs to be nervous, says Paul Smith
Last Updated: 26/11/15 11:37am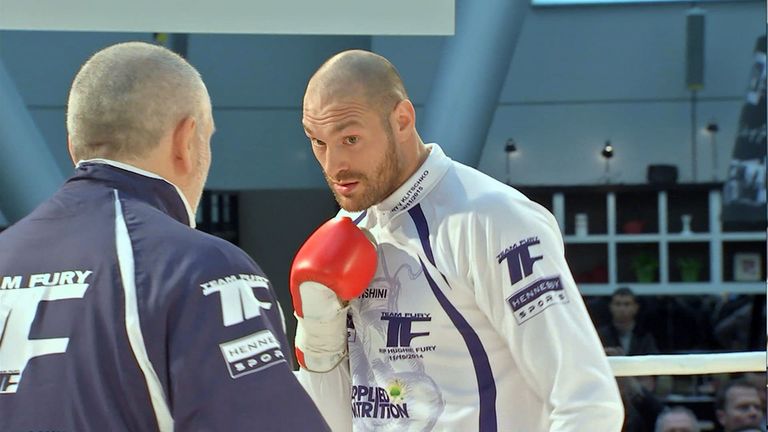 Paul Smith has seen signs of nerves in Tyson Fury but says it's exactly what he needs as he gets ready for the biggest fight of career...
I watched the press conference and I've got to be honest, it was exactly how I thought it would go.
Yes, there was the glove row and we have all seen that before and given what went on in the first one over here, I wasn't expecting  to see Tyson Fury trying to wind Wladimir Klitschko up again.
Fury did look a little nervous at times but I would be surprised if he wasn't. In fact, he'd be a fool if he wasn't.
He's going to be nervous walking into that ring and so will Wladimir Klitschko. In fight week they might be different kinds of nerves compared to when you walk out of the dressing room, but you need nerves. 
I am always nervous ahead of a fight and I am sure every other fighter is as well. Fury in particular has to be because he will either have the best night of his life or a really bad night, it all depends.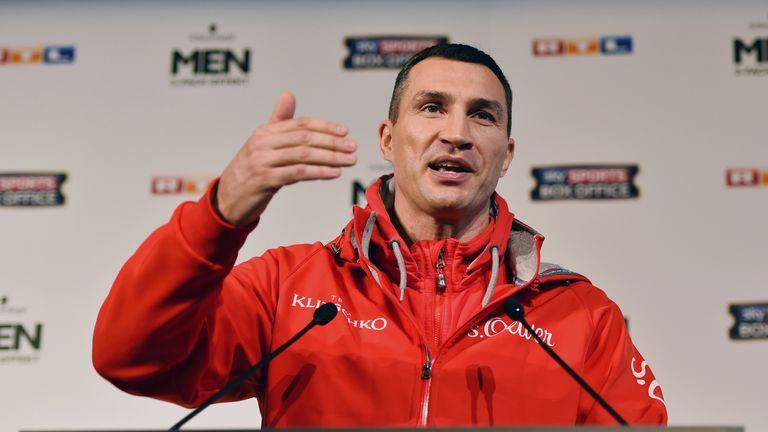 People might have been expecting more of Fury's fun and games at the press conference out in Dusseldorf but let's be honest, Klitschko has seen it all before. He might not have been sung to at the workout, but I can't see anything worrying him.
Don't forget he was at the press conference when Dereck Chisora slapped his brother Vitali. I was there and will never forget the noise and the commotion that kicked off. 
Wladimir has been there, seen it, done it all before. 
I will be out in Dusseldorf for the weigh-in and I agree that fights can be won and lost on the scales, but in a heavyweight fight? No chance. Maybe if you're Mike Tyson, an intimidating heavyweight, you might have a chance, but Fury isn't a Tyson.
I do think it can happen in lower weights because sometimes one of the fighters has been struggling to make the weight, needs to go and re-hydrate and probably doesn't even want to be there, but we won't see any of that on Friday.
I am pretty sure Fury is looking foward to it. We might see something a little livelier from him, probably a bit more aggression, but there will be a big difference once the weigh-in comes.
For the last month or so, I am sure Fury has been expecting Klitschko to pull out again, again and again. But once he gets on those scales that's it. The fight is on. And even if it did happen again, this time he will get paid.
Fury will be bang up for it as soon as that is done. Yes, those nerves will be there, no matter what he says or does, but he needs them. He needs to at least know he is heading into this fight.
Wladimir Klitschko vs Tyson Fury, exclusively live on Sky Sports Box Office on November 28, is now available to order via your Sky remote, phone and online.