Boxing Expert & Columnist
Klitschko vs Fury: Johnny Nelson expects 'chaos' from Tyson Fury
Last Updated: 24/11/15 12:45pm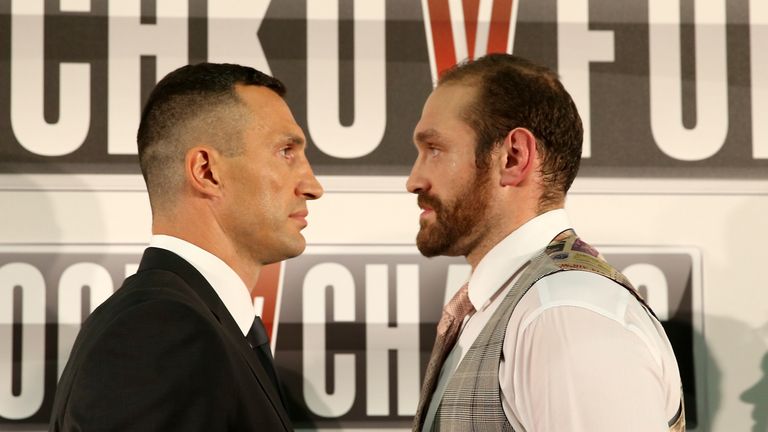 Johnny Nelson was in the middle when Tyson Fury last tried to wind-up Wladimir Klitschko and expects more of the same in fight week...
I think we are going to see Tyson Fury being as awkward as possible over the next few days. 
If I was in his shoes, I would try and do anything I could to frustrate Wladimir Klitschko. And that is just me, compare that to what we have seen and know Tyson can get up to - I think this is going to be the sort of build-up we all love.
I think the next few days out in Germany are going to be a case of control v chaos - and you don't need me to tell you who will provide which!
Johnny Nelson
The last time we had a heavyweight fight like this out in Germany was over four years ago when David Haye took on Wladimir. Yes, we all know the result but I remember the build-up as well.
Haye and his team turned up late for everything, he messed up the ringwalk, never mind the opening press conference. I am pretty sure we will see more of the same sort of stuff out in Dusseldorf.
Klitschko hasn't changed since then, so you could turn round and say that it didn't work last time, so why try it now? Well, Fury seems to be good at it for a start.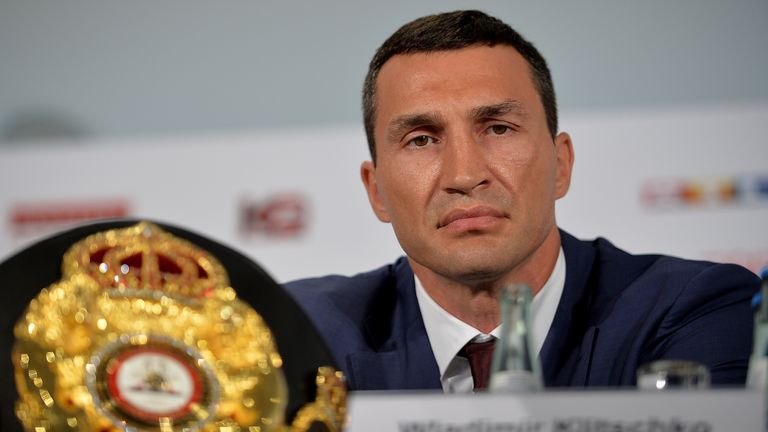 Whatever he does will get filtered down to Klitschko through his team. He might not be there, it might not be anything big or dramatic but even those small things could get under Wladimir's skin.
Not only could Fury's antics have the champion and his team wondering what is he is going to come up with next, the one thing he wants to do is make Wladimir suddenly think he is no longer in control. Even this far out.
We will see on Tuesday but I just don't expect him to play ball when it comes to the media. Of course he has certain obligations he has to go through but apart from that, I think we will see the Fury we know - or not.
He will keep Klitschko waiting. He will be more than happy to play cat and mouse all week, don't worry about that.
I would do exactly the same and don't forget, that is an important part of a fight like this. He needs to take control of anything he can. It might look like he's not in control by turning up later or not talking to people but that is the one way Tyson can take some of it away from Klitschko.
Anything, even the smallest thing, that affects this week and messes Klitschko's plans might just give Fury that little psychological edge he needs. And I have a feeling he is going to need every little bit of it.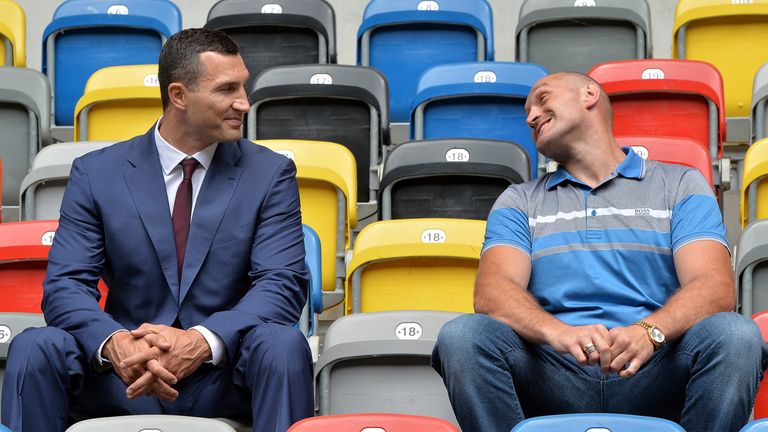 Yes that can play a part once that bell sounds on Saturday night but the only place he can do that, making small inroads and chipping away at that control, is in the build-up.
There are some fighters, like Naseem Hamed, who loved all the chaos and they actually seemed to get their calmness from it. Naz used to love it all going off and he fed off that and it put him in the right state of mind but also left the opponent not quite sure what to do with him.
I think the next few days out in Germany are going to be a case of control v chaos - and you don't need me to tell you who will provide which!
Wladimir Klitschko vs Tyson Fury, exclusively live on Sky Sports Box Office on November 28, is now available to order via your Sky remote, phone and online.